Are You A Normal Or Class A, B, Or C Strange?
9 Questions
| Total Attempts: 74
---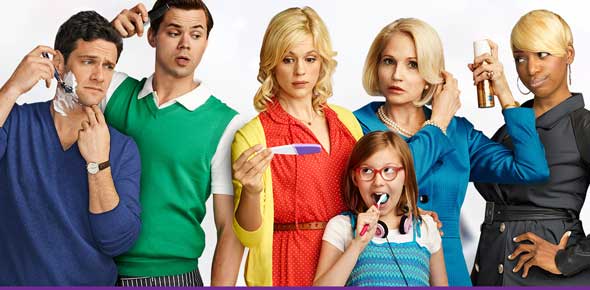 Find out if you'd be considered a Normal, or a class A, B, or C Strange! This quiz goes with a Michael Jackson fanfiction called 'Strange' on MJfiction. Com. It won't make sense if you don't know the story :P
---
You May Get
Normal
Congratulations! You've passed the test! You'll get to live the rest of your life without fear for you're a Normal! :P There was no to little strange found within you!
Class C Strange
Too bad! You failed; the test proved that you've shown signs of strange. Unfortunately for you you'll be spending time in rehabilitation to get yourself back to Normal. Thankfully, you're the lowest Strange class; your rehabilitation shouldn't take long. :P
Class B Strange
You failed the Strange test; it's been proved that you have a slightly aboe average amount of strange. You're taken away from your family and sent to get rehabilitated. You're the middle class of Strange, there's a 50-50 chance that you'll be rehabilitated before you're executed.
Class A Strange
No G rated words can describe your unfortunate situation. Class A Strange is the highest level of strange there is; most don't make it. The level of strange within your core is above safety levels; it absolutely cannot be risked that you're let out into the worls of normals until all traces of it are gone. Have fun in rehabilitation; good luck.
1.

Your hair is...?

A.&nbsp

B.&nbsp

C.&nbsp

D.&nbsp

E.&nbsp

Shaved (not necessarily completely)

2.

Your hair color is...?

A.&nbsp

My Natural Hair Color (with the exception of Ginger)

B.&nbsp

I've Added Highlights Or Lowlights

C.&nbsp

Dyed/Streaked A Color That's Natural For Human Beings (with the exception of Ginger)

D.&nbsp

E.&nbsp

Streaked An Unnatural Color

F.&nbsp

Dyed (completely) An Unnatural Color

3.

Piercings? (((((((( (( (( (Ears, Nose, Bellybutton, Lip, Eyebrow, Cheeks, Somewhere Inappropriate)

A.&nbsp

B.&nbsp

C.&nbsp

1 Of The Following In The List (With the exception of ears)

D.&nbsp

2 Of The Following In The List (Can Include Ears)

E.&nbsp

3-4 Of The Following In The List (Can Include Ears)

F.&nbsp

5-6 Of The Following In The List (Can Include Ears)

G.&nbsp

All Of The Ones Mentioned In The List

H.&nbsp

Only "Somewhere Inappropriate"

4.

Fashion Sense?

A.&nbsp

B.&nbsp

C.&nbsp

D.&nbsp

E.&nbsp

I've Been Mistaken For Lady Gaga

F.&nbsp

G.&nbsp

5.

Do you currently have an obsession?

6.

Rate yourself on a scale from 1-10 of your irritability.

A.&nbsp

B.&nbsp

C.&nbsp

D.&nbsp

E.&nbsp

F.&nbsp

7.

Favorite Genre Of Music?

A.&nbsp

B.&nbsp

C.&nbsp

D.&nbsp

E.&nbsp

F.&nbsp

G.&nbsp

H.&nbsp

8.

Rate Yoyourself on a scale of 1-10 on how outspoken you are.

A.&nbsp

B.&nbsp

C.&nbsp

D.&nbsp

E.&nbsp

F.&nbsp

9.

If you had to relate yourself to one of the characters in 'Strange' which one would you pick?

A.&nbsp

B.&nbsp

C.&nbsp

D.&nbsp

E.&nbsp

F.&nbsp

G.&nbsp

H.&nbsp

I.&nbsp