High School Placement Test For Students!
10 Questions
| Total Attempts: 1010
---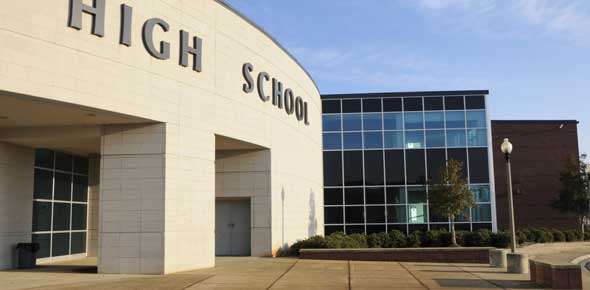 The HSPT( High School Placement Test) is an entrance exam conducted by Catholic high school. This exam emphasizes on Verbal, Reading and Language Skills. HSPT is a very difficult test for which one needs to prepare a study plan and focus. Take this quiz to test your level and use of English. So, let's try out the quiz. All the best!
---
1.

Did you ________ anywhere interesting last weekend?

A.&nbsp

B.&nbsp

C.&nbsp

D.&nbsp

2.

I work as a teacher and my wife ___________too.

A.&nbsp

B.&nbsp

C.&nbsp

D.&nbsp

3.

I think ___________taxi driver

A.&nbsp

B.&nbsp

C.&nbsp

D.&nbsp

4.

What is your home town _________?

A.&nbsp

B.&nbsp

C.&nbsp

D.&nbsp

5.

How long __________ married?

A.&nbsp

B.&nbsp

C.&nbsp

D.&nbsp

6.

They ____________ go to the cinema

A.&nbsp

B.&nbsp

C.&nbsp

D.&nbsp

7.

My girlfriend__________born on the 2nd of September 1974

A.&nbsp

B.&nbsp

C.&nbsp

D.&nbsp

8.

In life ___________ can make a mistake; we're all human.

A.&nbsp

B.&nbsp

C.&nbsp

D.&nbsp

9.

She knows that she__________to pay now.

A.&nbsp

B.&nbsp

C.&nbsp

D.&nbsp

10.

I'll return the newspaper when I ……… through it.

A.&nbsp

B.&nbsp

C.&nbsp

D.&nbsp