Do You Have Basic Idea Of Tenses And Verbs?
10 Questions
| Total Attempts: 179
---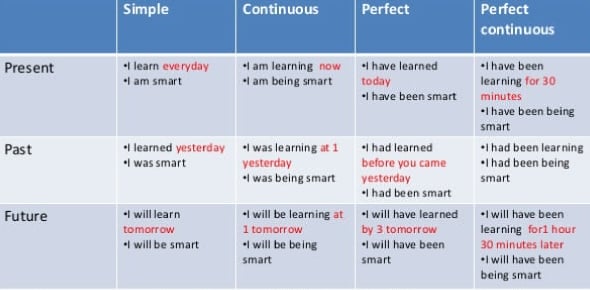 Tenses are formed by using specific forms of verbs, particularly in their conjugation patterns. Tenses found in the English language includes Past, Present, and Future. This is a 10-question quiz on Verb Tenses. So, let's see how much accurate you are in rectifying errors. All the best!
---
1.

I can't talk to you now. I ______________ to my mother at this moment.

A.&nbsp

B.&nbsp

C.&nbsp

D.&nbsp

2.

My brother ______________ classical music, he prefers rock.

A.&nbsp

B.&nbsp

C.&nbsp

D.&nbsp

3.

I usually ___________ to the movies on Saturdays.

A.&nbsp

B.&nbsp

C.&nbsp

D.&nbsp

4.

He ____________ a cup of coffee now.

A.&nbsp

B.&nbsp

C.&nbsp

D.&nbsp

5.

He ____________ pizza because he is afraid of gaining weight.

A.&nbsp

B.&nbsp

C.&nbsp

D.&nbsp

6.

Kevin never ___________ video games when he has to study for a test.

A.&nbsp

B.&nbsp

C.&nbsp

D.&nbsp

7.

I _______________ for my math test now.

A.&nbsp

B.&nbsp

C.&nbsp

D.&nbsp

8.

They ______________ to Brasilia at this moment.

A.&nbsp

B.&nbsp

C.&nbsp

D.&nbsp

9.

We _____________ exercises every morning.

A.&nbsp

B.&nbsp

C.&nbsp

D.&nbsp

10.

This time tomorrow, I__________ on the beach.

A.&nbsp

B.&nbsp

C.&nbsp