Should I be in the marines or army?
10 Questions
| Attempts: 35
---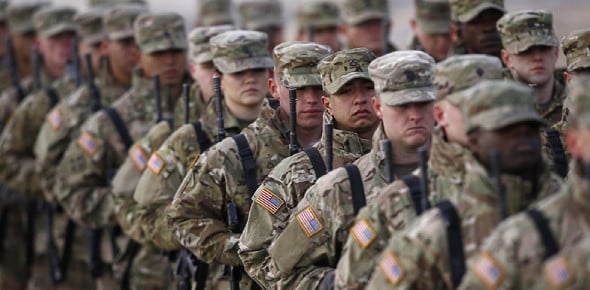 Everyone is born equal, but then some join the armed forces. Have you ever wondered if you should be in the marine or the army? Play this exciting quiz and find out. This quiz will judge you on various parameters like interests, skills, emotional intelligence, and much more that will help you find the answer you are looking for. If you like this quiz, share it with your friends. All the best!
---
You May Get
Marines
To join the Marines, you must have courage. You'll work hard at boot camp, and you'll likely be the first one deployed and exposed to conflict.
Army
Army is regarded as the branch with the highest intelligence and the best treatment of its personnel. You are brave, fit, and highly patriotic. Protecting your country from its enemy is all that you want to do.
1.

How often do you work out?

A.&nbsp

B.&nbsp

C.&nbsp

D.&nbsp

2.

What sport do you prefer?

A.&nbsp

B.&nbsp

C.&nbsp

D.&nbsp

3.

Which movie are you likely to watch?

A.&nbsp

B.&nbsp

C.&nbsp

D.&nbsp

4.

How long is your morning run?

A.&nbsp

B.&nbsp

C.&nbsp

D.&nbsp

5.

What scares you the most?

A.&nbsp

B.&nbsp

C.&nbsp

D.&nbsp

6.

For how long can you stand in one place?

A.&nbsp

B.&nbsp

C.&nbsp

D.&nbsp

7.

What motivates you the most?

A.&nbsp

B.&nbsp

C.&nbsp

D.&nbsp

8.

On a scale of 1-10, how organized are you?

A.&nbsp

B.&nbsp

C.&nbsp

D.&nbsp

9.

How steady are your hands?

A.&nbsp

B.&nbsp

C.&nbsp

D.&nbsp

10.

Would you kill a person for your country without thinking twice?

A.&nbsp

B.&nbsp

C.&nbsp

It depends upon the threat

D.&nbsp