ProProfs launches the first of its kind Arabic Quiz Maker which allows quiz making in Arabic possible within a few minutes. With this new feature, ProProfs extended its reach to the native speakers of the fifth most spoken language. ProProfs is walking tall in its efforts to become the global leader of knowledge management services.
It is a proud moment for the ProProfs team, as supporting Arabic language in quiz making needs a lot of technical expertise. Since written from right to left, developing software to accommodate Arabic language involves many challenges including layout, font and accents involved in the language.
'There are around 3 million Arabic Native speakers across the globe with most of them in the Middle East' says Sameer Bhatia, CEO, ProProfs. 'This will help millions of people gain and exchange knowledge in their native language'.
It is simple to create Arabic quizzes!
Delivering its brand promise of simplicity, ProProfs Arabic Quiz Maker has brought to its users quiz making in Arabic in its simplest form. Users can directly type questions in Arabic using an Arabic keyboard and simply select 'Arabic' in the language settings to change the product buttons and other associated translations.
See the image below to know how to select the language to create quizzes in Arabic.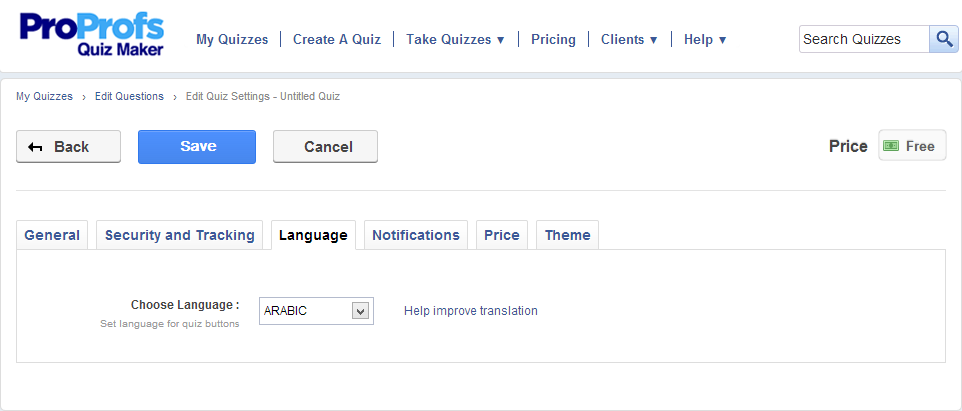 Easy Arabic quiz creation feature is an example of ProProfs' commitment in becoming a truly global company. Furthering its efforts to improve its global presence, ProProfs team is working to support more global languages in the future.
See below, an example of Arabic quiz created with ProProfs Quiz Maker.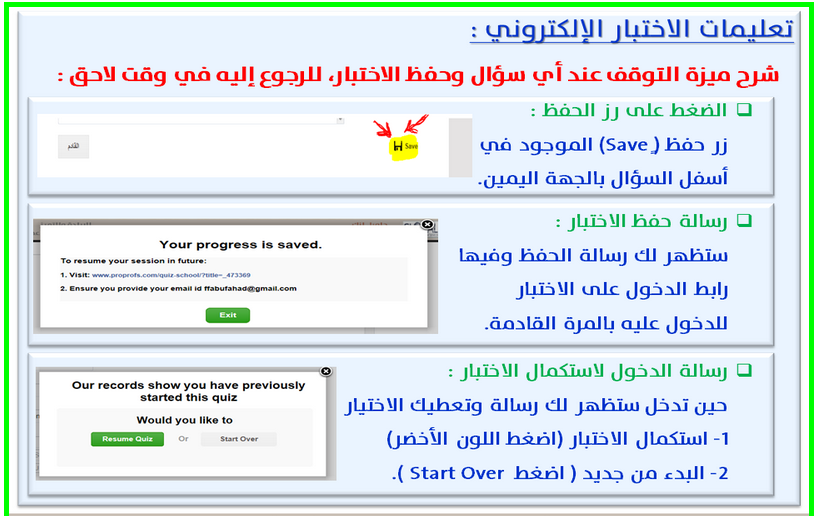 Other prominent features of ProProfs Arabic Quiz Maker are:
No installation required: Making quizzes in Arabic doesn't require any installation or download. By a simple language selection, quiz making in Arabic is possible.
Customizing Arabic certificates: It is possible to provide certificates to test takers in Arabic language and also to design the course completion page in Arabic.
Collecting user responses in Arabic: Responses and details of quiz takers can be collected in Arabic language.
Branding Arabic quiz: Company logo can be uploaded to the Arabic quizzes to create brand value.

Customizing Arabic quiz appearance: It is easy to convey the context of the Arabic Quiz to the users by customizing the quiz appearance including background, title, font, logo etc.