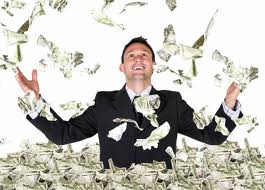 We have recently integrated a simple and secure payment gateway, to allow all our customers to make money online by selling their courses and quizzes. Instructors who do not have a website with an e-commerce platform can easily set up their sellers account on
ProProfs Store
and start getting paid from the very first month.
Why choose to sell courses with ProProfs?
Powerful, Simple & Secure
You can start selling your courses or quizzes in three simple steps:
Create a course
or a quiz, set up a seller account & set a price for your course or quiz. It's that simple. We also use the latest software security tools to keep you transactions
safe and secure.
Risk Free
We do not charge you any monthly fee or set up fee, nor do you have to set up a merchant account to use our payment gateway. We make money only when your course sells and you keep 80% of the proceeds, while we charge a small 20% fee.
No Hassles
For a small fee, our services includes software for making the course, the delivery, the e-commerce, transaction fee, service & support to both you and your buyers as well as additional online marketing support such as SEO optimization. This means you only have to worry about creating a great course while we handle the rest.
Easy to Brand
Any course or quiz you create with ProProfs is completely your product and you can fully customize and brand it. You can embed the course or quiz on your website, with your own logo and colors. You can even brand the checkout pages so that your customers can identify with your brand at the time of payment.
ProProfs Community
ProProfs gets over a million views a day and we take pride in the fact that we are among the top 3000 property on the internet as per compete.com. Through our Store, your courses and quizzes will not only get exposure to millions of customers visiting our site every day but you will also get the chance of promoting your course with over a million of our registered users.
Grow Your Business
Once your business starts growing, you can also choose to build your own billing system at any time. With ProProfs, you completely own your data, which you can download any time and there is no lock in, so you can opt out of revenue share any time you want to.
How to start selling courses, quizzes and more with ProProfs Store?
Step 1. Create an online course or a quiz


Step 2. On ProProfs Store set up a "Seller Account" by clicking on the "Free" button.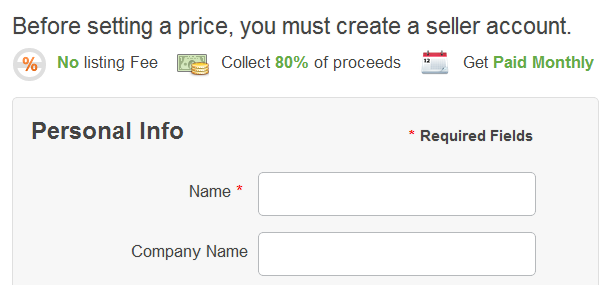 Step 3. Set a price and start getting paid.