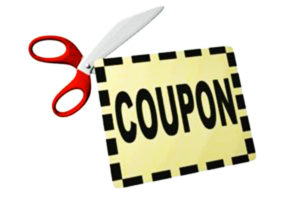 With thousands of educators actively using ProProfs Store to sell their quizzes, ProProfs has become the ideal online destination to buy quizzes on all kinds of topics from college tests like SAT to professional courses such as CISCO and many more. Taking our online store a step further we have introduced "Coupons" to help you improve your quiz sales and reach out to a larger learner base.
Coupons helped improve quiz sales by 83%
– ProProfs Internal Study
Tip: You can create a number of coupons for different quizzes in values of percentage or dollars, such as:
10% off,
20% off
100% off
$5 off
How coupons help you do much more than just sell more quizzes?
Reach out to a larger learner base with attractive coupons – Let's face it! Everybody likes a generous discount. Giving a discount to customers on their first purchase creates that "WOW" experience for them and helps you increase your customer-base tenfold.
Increase word-of mouth sales through social media – Facebook and Twitter are the ideal social media haunts where you can attract your relevant audience with coupons. Simply share your quiz link with the discount coupon and sit back to watch your quiz sales shoot through the roof.
Encourage your existing customers to become repeat buyers – A coupon is not just simply a discount. It is a highly effective tool to sell your quizzes faster as well as cultivate loyal customers who repeatedly buy your quizzes. Be a little generous and reap huge benefits in the long run!
Try out the coupon feature now – Go to ProProfs Store