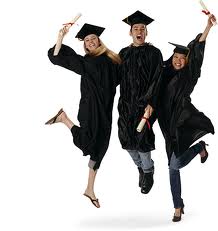 One of the guiding principles at ProProfs has been to make it easier for everyone to access online education. What started as a idealistic dream has now become a reality, as today ProProfs Quiz Maker is one of the largest online quiz libraries, with over 3 million free quiz templates.
The credit goes to our millions of users who create thousands of quizzes daily. We thank all of our users for sharing their knowledge and we feel very honored and pleased, when our users write back telling us about how our quizzes have helped them achieve success.
Education is the most powerful weapon which you can use to change the world.
– Nelson Mandela
ProProfs Quizzes helps Ladie max her microbiology test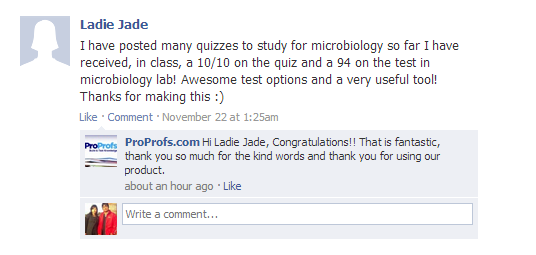 With just 4 days left for the test Kathy discovers ProProfs and learns more than 150 quizzes to pass her test with 81%.