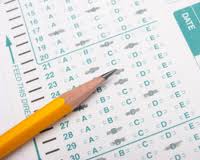 With ProProfs, assigning points to your quizzes is easy and simple. You can either assign total points to your quiz –
wherein your learners are graded based on their overall performance in a quiz or you can assign points to each question in a quiz – this makes your quiz scoring more rigorous. When you are assigning points to each question you can also use advanced grading features such as negative marking, partial grading and assigning points based on topics to your quiz. We have improved the point assignment system further and now you can assign not just whole points but half-points as well to your quiz. This means that your quiz scoring is even more detailed and meticulous in approach. Follow the steps below to assign half-points to your quiz: Step 1. Go to My Quizzes and click on Edit Settings.

Step 2. Select "Assign points to each question" and click on "Manage Point Assignment".
Step 3. Assign half-points to the questions and click on Save.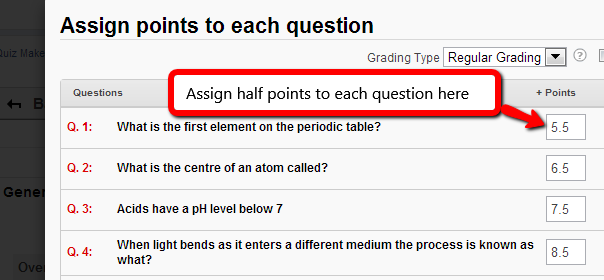 Step 4. Click on Save and you're done!