At ProProfs our development team spends hours of hard work in making the site free of bugs and developing better web interfaces so that you can create more sophisticated quizzes and courses.
Recognizing the awesome job that they do, there was a recent award ceremony held at our Manesar office, which celebrated not only their exceptional coding and testing capacities but most importantly their ability to do an outstanding job even in the face of challenges and setbacks.
The awards were given by our CEO Sameer Bhatia, who was visiting from our Los Angeles, USA office.
Sumit Bhalla: Star Performer For The First Quarter 2012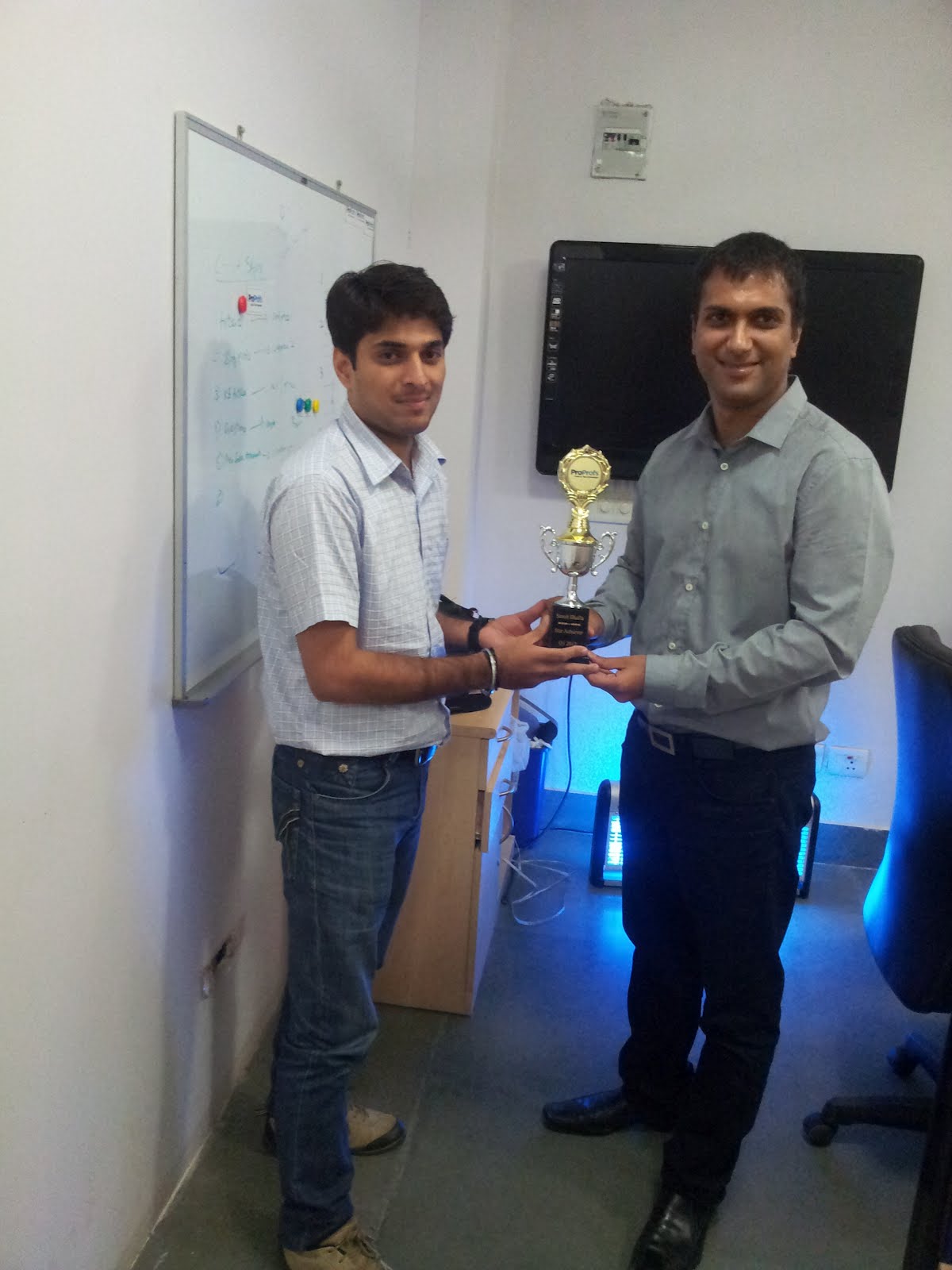 One of our youngest web developers, Sumit has done an awesome job in developing ProProfs Survey Maker. In his own words, he couldn't have done it without the support of his team members but that's exactly one of the reasons, why we feel he became the star performer: for his teamwork & go-getter attitude.
Ashish Kumar: Star Performer For The Second Quarter 2012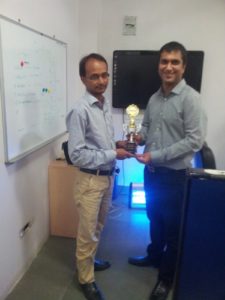 Ashish, is a web developer whose passion is to develop the fastest loading web pages ever. He has been consistently on the top of his game and has helped in making ProProfs a website that is simple, bug free and most importantly one where the pages load in nanoseconds.
Sachin Kumar: Five Years Completion Award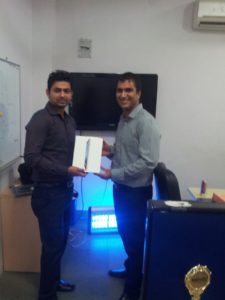 Besides, our star performers, our CTO Sachin was felicitated for his unwavering faith and loyalty in the company and for being there through thick & thin for the last five years. Though, he didn't get any stars for it, he sure got a swanky iPad. But hey, don't go asking him if it's better than his Samsung tab unless you want to start the Third World War.