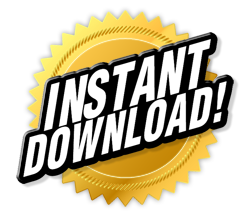 ProProfs has always allowed the downloading of individual quiz taker reports. Now, you can also download the question stats, which is located in your quiz stats page and shows you reports based on all attempts on a quiz. What are question stats? The question stats are detailed reports, which show data based on all attempts for a quiz. The reports show you the total number of responses to your quiz as well as the correct and incorrect answers of your learners, which helps you to spot the difficulty level of your quiz questions. You can also dig deeper into the reports to better understand the progress of your learners. For instance, if you see that a number of learners have selected an incorrect answer to a particular question; you can create personalized learning paths for them. Thus, with question stats you can become a better educator/trainer by quickly identifying the topics that your learners are facing difficulty with. Check out our blog, which talks more about how you can improve and identify the difficulty level of your quiz.

Steps to download your quiz stats Step 1. Go to "My Quizzes" and click on "Stats".

Step 2. Click on "Download" button right next to "Question Stats"

Step 3. To download as text, select "TEXT Format" and click on "Download Reports".

Step 4. To download as excel, select "Excel Format" and click on "Download Reports".