Earlier this year, ProProfs acquired HelpIQ, a knowledge base software that enables users to create web-based FAQ's, help, support docs and more. With HelpIQ, ProProfs recognized the opportunity to expand its ProProfs Knowledge Base features and benefits.
When faced with the opportunity to acquire HelpIQ, we carefully evaluated whether we could bring value to both our own customers and the people who were already using HelpIQ. We made the decision to acquire the HelpIQ software product based on the fact that we were confident we could provide huge improvements in service, features and benefits. It was a true win-win opportunity.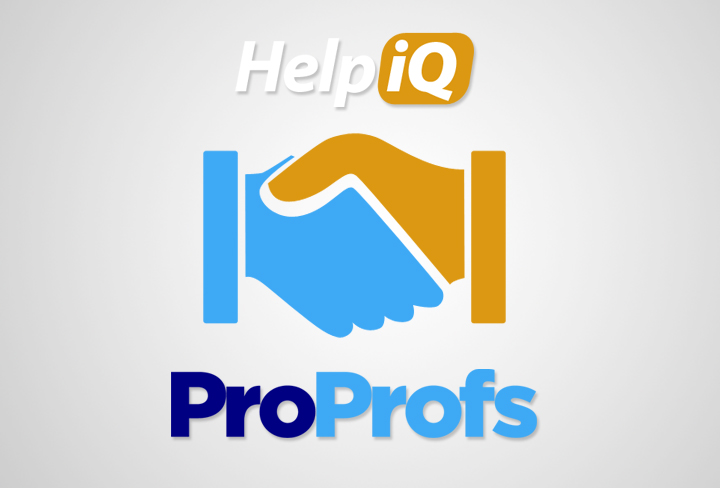 When we acquire externally-developed software to improve our existing suite of software products, we make sure that integration with ProProfs is smooth and easy. We started by using HelpIQ software for our internal use. Then we started using the software to power our own public facing knowledge base. All our products such as Quiz & Training Maker, use HelpIQ to power their support center. In the meanwhile, we integrated the core technology into our knowledge base offering. We know how difficult change is, so we take a strategic approach to integrating any software that we acquire.
After more than six months of working with the HelpIQ software and gradually introducing changes, today we are completing the integration of HelpIQ with ProProfs Knowledge Base.
We are proud to say that legacy HelpIQ users won't really notice any change other than the location of their login – they will be automatically redirected to the ProProfs Knowledge Base. Now everyone will be using the same platform and will continue to have access to our excellent customer service.
Welcome to ProProfs, HelpIQ!