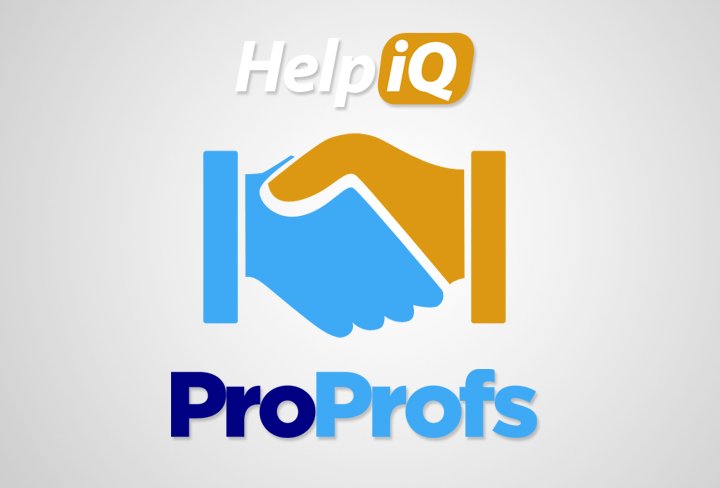 The ProProfs family is growing, and how! Our latest acquisition is HelpIQ, a leading knowledge base software and online help documentation tool that makes it easy to create help centers, knowledge bases, user manuals, FAQ's and much more. Reputed companies such as Adobe, Spirit Airlines, Accenture and Nissan trust HelpIQ for their online documentation needs.
Developed in 2010 in San Francisco, HelpIQ is a cloud-based software for creating and managing online documentation and context-sensitive help. It enables users to create a user-friendly knowledge base without development or IT help. The fully customizable knowledge base requires no downloads or installations.
"The acquisition will enable us to expand our market presence to become a significant player in the knowledge base software segment," said Sameer Bhatia, CEO of ProProfs. "Companies are increasingly seeking cloud-based solutions. HelpIQ software makes it easy for a company to create an online help center for their products and services to live in. This knowledge can be instantly accessed and searched by customers, employees and partners from anywhere in the world."
This new addition only means great things for our customers. HelpIQ is incredibly complementary to our core platform and allows creating online documentation and knowledge bases with deep functionality. We plan to be using the acquired technology to improve the experience offered by ProProfs Knowledge Base Software.
So what more can you expect?
From easy collaboration to quick third party integrations, you'll get some of the advanced capabilities you wanted, faster. We plan to invest in and expand HelpIQ's technical functionalities to help a broader, more diverse set of customers. Here's what you'll get:
Enhanced Customer Support: In addition to 24X7 email and chat support, you also get quick phone support.
Faster Product Improvement: Consistent additions of new features to enhance the ones already available will be given top priority. Customers can expect several new features like branded sites, conditional content, member management and more.
More Integrations: We plan on launching many more integrations with other products as well as with ProProfs native products.
We believe that there are many customers – beyond business– that can really benefit from this. Currently, many companies such as Mimosa, SnapLogic, and HighQ are using it for making online guides, FAQ and knowledge bases for themselves.
The team at ProProfs is thrilled with this acquisition and is looking forward to to providing more cutting edge features, customer support along with a seamless user experience.
Read the Press Release: ProProfs Acquires Knowledge Base Software Provider HelpIQ
Reach Out to our Customer Success Team: Schedule a Demo