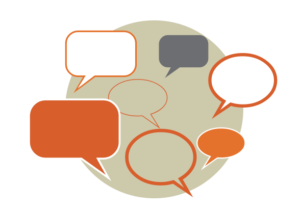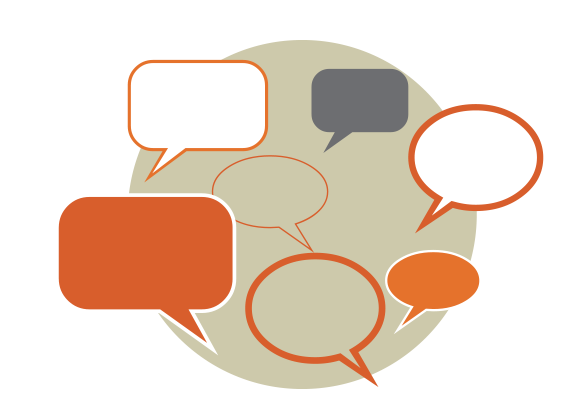 With ProProfs comments you can create insightful customer feedback surveys, which gather data around not only what your customer choices are but also reveal the motivation behind their choices. Often, customers feel restricted in answering simple ranking and rating surveys. By adding comment fields, you allow your customers to share the reasons for their decisions. This not only helps you to get detailed feedback but also increases customer delight as they feel you are genuinely interested in their replies.
How it works
By adding comment fields to your surveys, you can easily gather feedback on why a respondent selected a particular answer option. Gather superior business intellect and collect actionable data from your customers by using these comment fields.
You can add comment fields in your survey using the following question types:
Ask an open response question – You can ask an open response question at the end of your survey by selecting the essay question type. An example of this would be be a question such as, "What kind of changes would you like to see in our product?" or "Please suggest how we can further improve our product for you."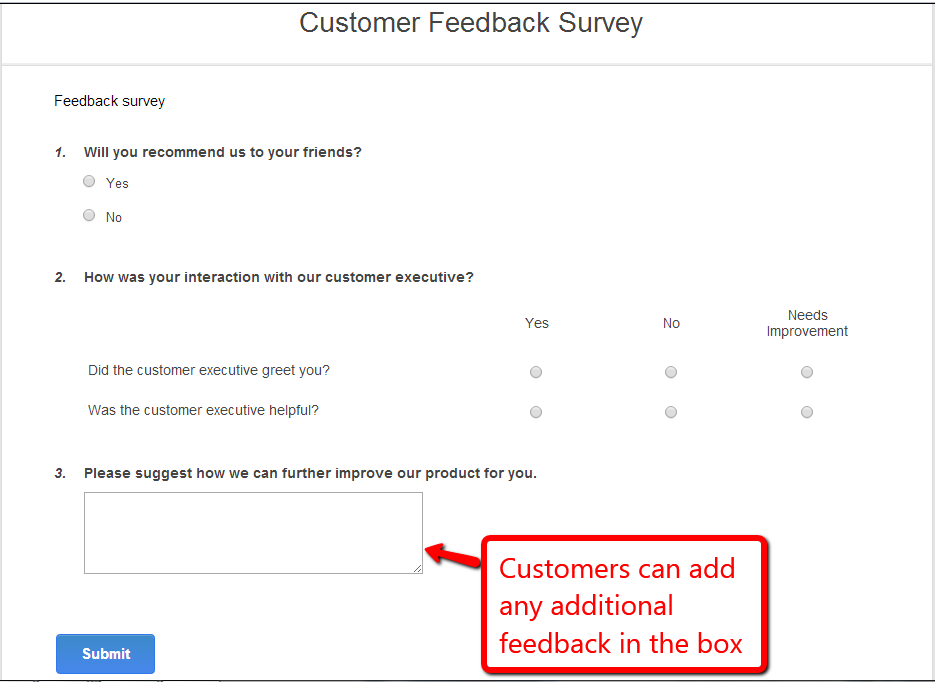 Add comments to multiple choice – A multiple choice is an effective question type for gathering additional feedback on a particular answer option. An example would be a question such as "Where did you hear about us?", where customers can mention specific details on how they learnt about your company in the "Other" section.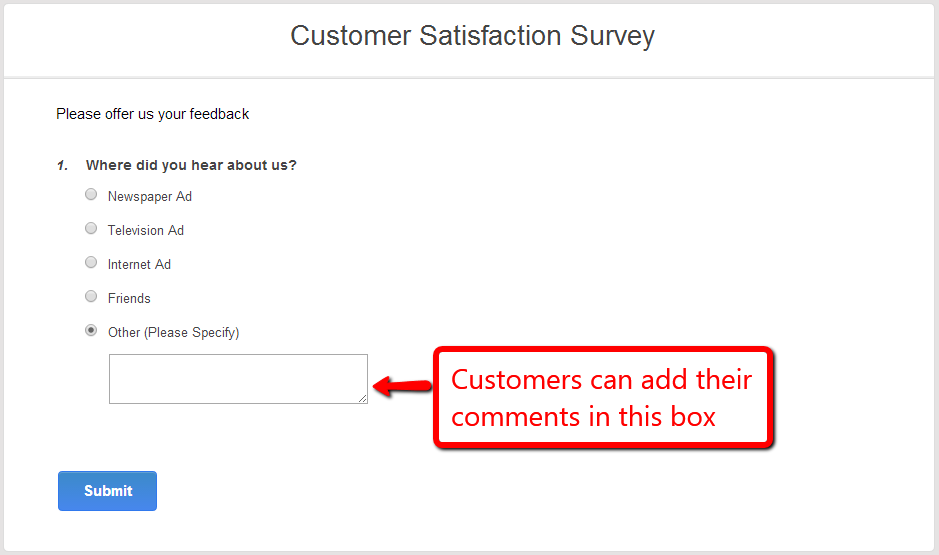 Add comments to grid of choices – You can also use the "grid of choices" question type for collecting multiple responses with a single question. For instance, you can ask your customers a question such as "How was your interaction with our customer executive?", which judges the quality of your customer executives across different levels and standards.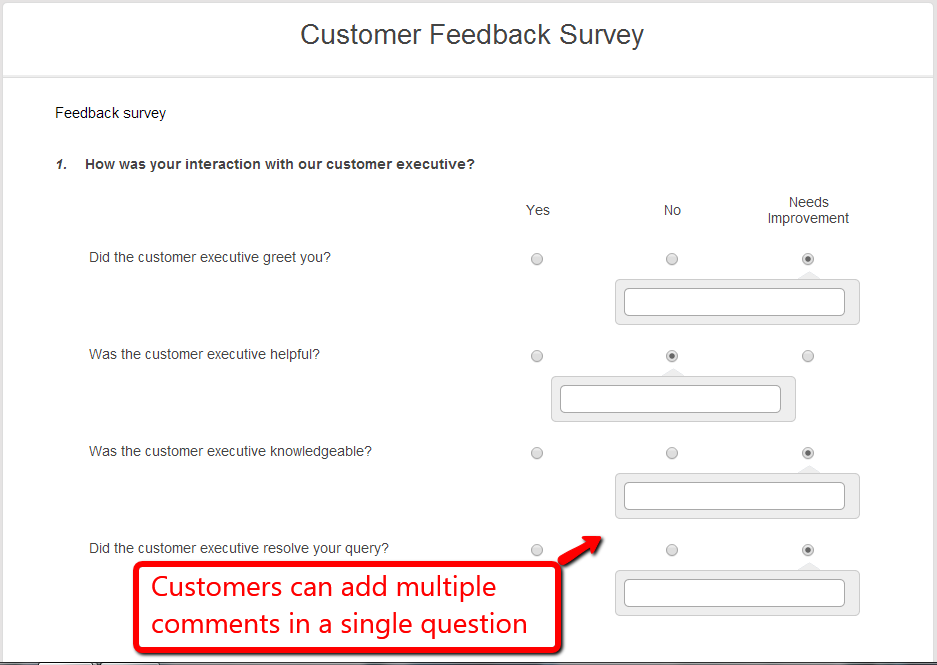 Learn more: How to use comments to gather feedback?