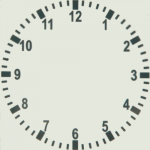 With ProProfs Training Maker, you can create courses that ensure your learners spend minimum time on each page of the course. Even though, online courses offer learners the flexibility to set their own pace of learning, there is also the possibility that learners at times may be tempted to skip certain pages or chapters of a course. As a course instructor, you can prevent learners from skipping pages by setting a minimum page activity time before they proceed to the next page.
"Time plus energy equals learning. There is no substitute for time on task. Learning to use one's time well is critical for students and professionals alike. Students need help in learning effective time management"
-Seven Principles for Good Practice in Undergraduate Education
Benefits:
Ensure enough time to understand content: Most learners prefer studying online because they can take the courses from anywhere, anytime using their own device. This flexibility can be overlooked in terms of effective learning, when there is no face to face discussion or supervision by an instructor. Instructors can ensure that their learners spend a minimum amount of time on a particular page, enough to understand its content completely before moving forward in the course. This can fill the gap of the instructor's absence.
Ensure your vital contents are viewed: With this feature you can make sure that certain critical information that you wish mandatory for learners to know cannot be skipped. It may include videos,PDFs, PowerPoint presentations or any other form of attachments. You can mix both timed and untimed pages in your course.
Improved quality of learning: This feature also enhances the quality of learning by making learners understand the content of their course thoroughly. By making learners spend a minimum amount of time on each page, you can ensure that the content is viewed and understood properly.
Meet your compliance course requirements: Certain companies such as those involved in mining and manufacturing need to meet compliance requirements. In such a scenario, trainers may need to create training compliance courses with a requirement of mandatory minimum time on a particular page or content. Such compliance course timing requirements can be met with this feature.
How to set minimum time in ProProfs Training Maker:
You can set a minimum time to be spent on a page with a few clicks as shown in the images below.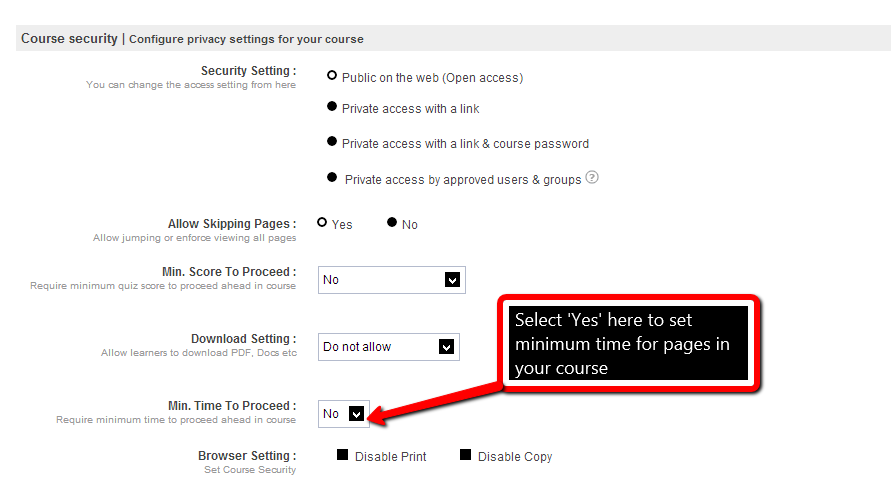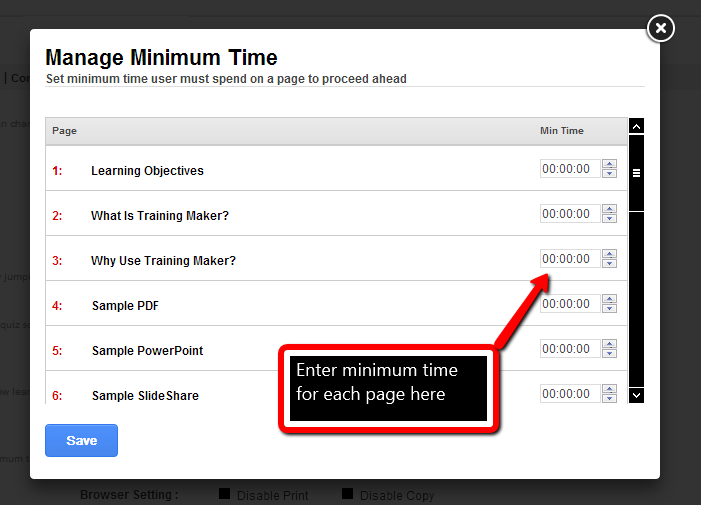 With ProProfs Training Maker engage your learners effectively and ensure their attention and quality of learning.