Having trouble thinking of questions for your next quiz? Writing questions just got easier with ProProfs Quiz Maker's new Suggest Me feature. Use Suggest Me to access the database of available questions. On the Edit questions page, click Suggest Me Questionsto find a question to add to your quiz.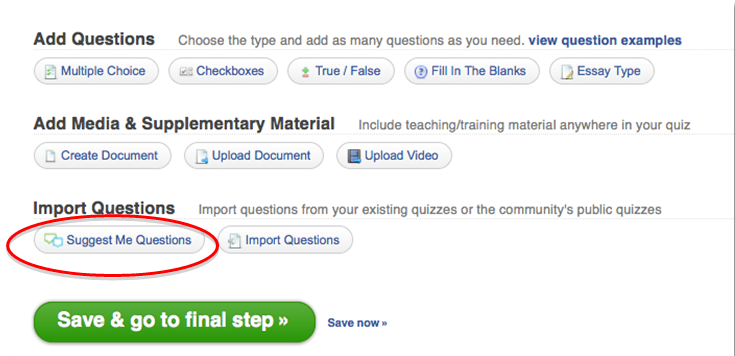 Search by typing a topic to access available questions within community public quizzes.

Review available public quizzes and questions to find one that matches your needs.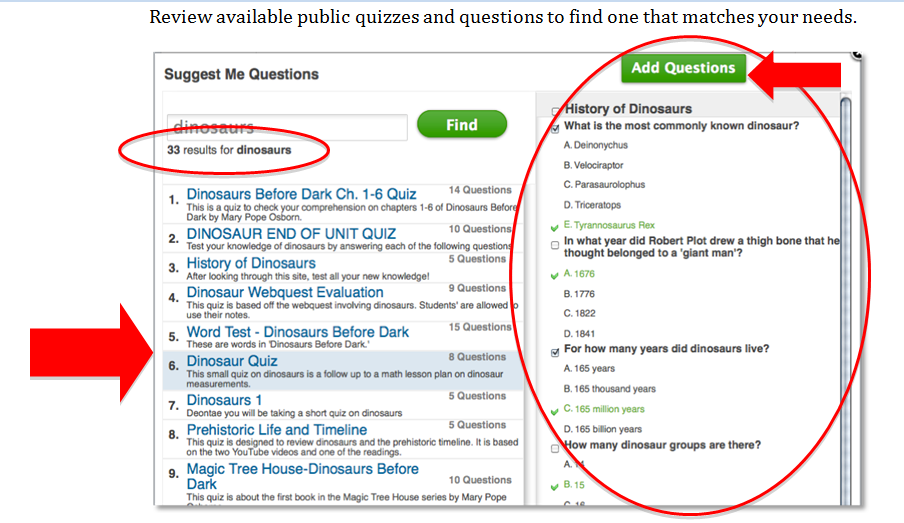 Select an item from available results. If the item is a community quiz, the questions contained within that quiz become visible on the right. To choose one or more of the questions for your quiz, click the checkbox corresponding to the desired question(s) then click Add Questions. Continue searching for questions until your quiz is complete. With Suggest Me Questions you save time, and make the task of writing quiz questions much simpler. Creating a quiz was never so easy. Try it Now.