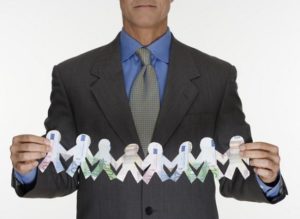 Looking for greater control all under one account? Say yes to the Enterprise edition by ProProfs! It's bundled with features that make centralized management super easy for managing multiple trainers and teams. With this powerful tool, you can bring your entire organization under one roof and exercise the ability to centrally manage all users (such as trainers and their learners) within it. So instead of having several trainers or managers from the same company or educational institution operate on isolated accounts, the organization can have a single ProProfs account where multiple employees can be added to join the main group for easy and uncomplicated functionality.
What is ProProfs Enterprise?
Firstly, it's important to understand that any account owned (by a single user) at ProProfs makes you the author of that account with full control over it. As an author, you can create, edit, change internal settings to ensure security, delete quizzes or any other programs. In other words, you can use all the available options and products under that account. But with the ProProfs Enterprise, you can add colleagues or 'Instructors' to join this group who can manage their individual content easily within it. Employees across all functions – from HR and Marketing to Customer Service – can operate under a centralized account – add, edit or collect the data they may need and gain better control over it. Multiple instructors can be used by IT departments of companies or by school administrators for advanced reporting and control. Businesses can now manage multiple users and claim complete ownership of the data collected from their quizzes, courses and surveys.
ProProfs Enterprise – Bring Individual users to a centrally managed system!
In most organizations, it is hardly possible to manage everything by a single author. But with the Enterprise, you can enjoy a collaborative environment with more scope for comparing and sharing data within that account thereby leading to enhanced decision-making across organizations.
Furthermore, the way to go about this is super easy too. A company admin can set up an account and invite colleagues to this group, bringing all account history together and giving the organization true data ownership and user management. What's more is that the company gets a single, consolidated bill too! So multinational companies, with locations across the world, can now bring all their data and employees together using this feature. Ditto for educational institutions with several teachers working for them.
Key points:
What can you do with ProProfs Enterprise?
Easy Management – This includes efficiently adding new instructor accounts, updating existing accounts, changing passwords, etc.
Easy Access – Complete access to all accounts. Easily enter into the account and perform any activity you like.
Easy View & Transfer – With the Enterprise, you can easily view and copy contents to your own account.
Easy Billing – With the ProProfs Enterprise, you get one single, consolidated bill too. Centralized billing was never this easy!
And….There's More!
Data Privacy & Confidentiality: We know that your data can contain highly sensitive and confidential details about your organization. We value the trust you place in us to keep this data private and confidential. With the ProProfs Enterprise, you get the control and security you are looking for.