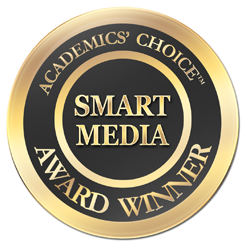 ProProfs Training Maker recently won the Academics' Choice Smart Media Award 2013 for excellence in online education and training.
The coveted award is an insignia of eminence, in providing quality education through mind building media and toys, granted by the Advisory Board of Academics' Choice comprising of academicians from prestigious institutes such as Princeton and Harvard.
"This website takes distance learning to the next level! ProProfs training software provides educators with a fast and easy way to create and administer online courses."

– Academics' Choice on ProProfs
Why Academic' Choice considers ProProfs Training Maker as Smart Media?
An online learning management system (LMS), which allows instructors to manage virtual classrooms
Learn tracking and management features such as compliance reports, remind buttons, etc
Full access controls, password and advanced security settings
Compatibility across mobile devices and multiple platforms
Availability of open online courses of a variety of topics
Payment gateway setup where users can shop for courses and quizzes through an online marketplace.
Press Release: ProProfs Earns 2013 Academics' Choice Smart Media Award For Mind-Building Excellence