Since many institutions require unique ID numbers for students and employees, Quiz Maker now allows users to customize the name of the ID field to accommodate unique ID types. By customizing the name of the ID field, test-takers will readily know what organization-specific information is being asked of them as they attempt to login to your quiz. How to customize ID field?Users can find this new feature on the Security and Tracking page of Edit Settings. Enable the use of the ID field at login by selecting Yes, next to the ID option.

To edit the ID field name, simply check "Rename ID to something else" or begin typing in the corresponding space. Users see the name of the new field when they attempt to log in.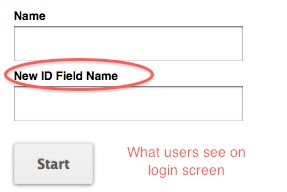 Once the new field name is added, be sure to click Save at the bottom of the page in order to use this new setting
.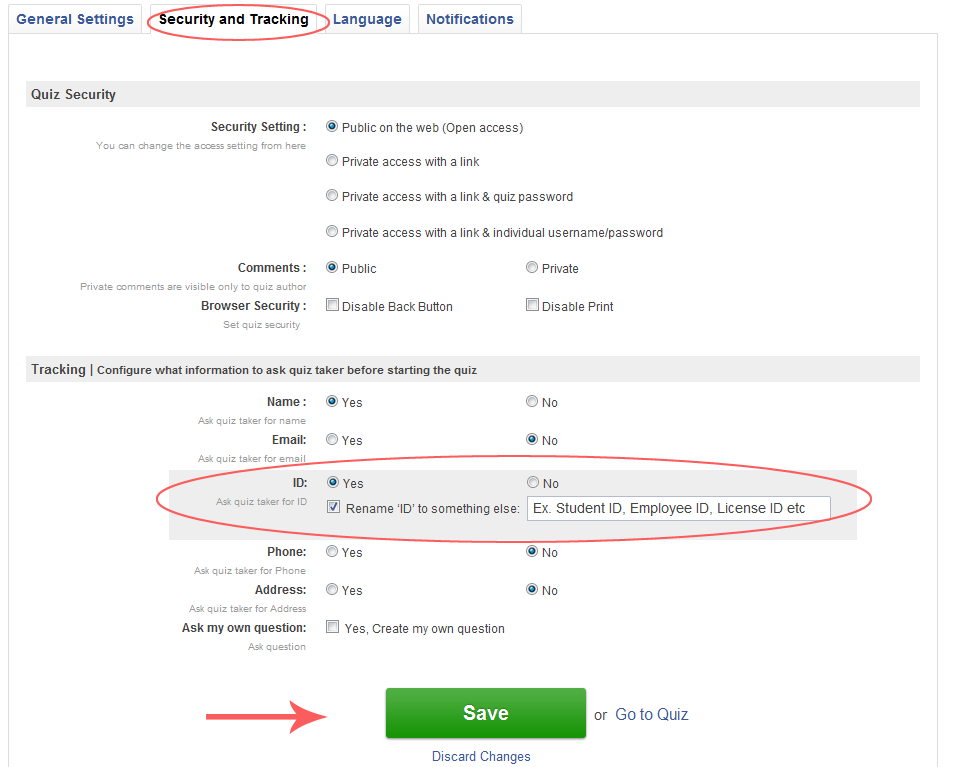 In addition to the ID field customization, users can now also include the ID field as an optional item on customized certificates.