With ProProfs Knowledgebase, you can create multiple help centers with the same content; but differently branded with custom themes, logos and colors. You can change the header and logos in just a few clicks, and even customize the CSS for extensive design changes.

Here are examples of two sites that are differently branded but have the same content:

Example site 1: Custom logo and blue header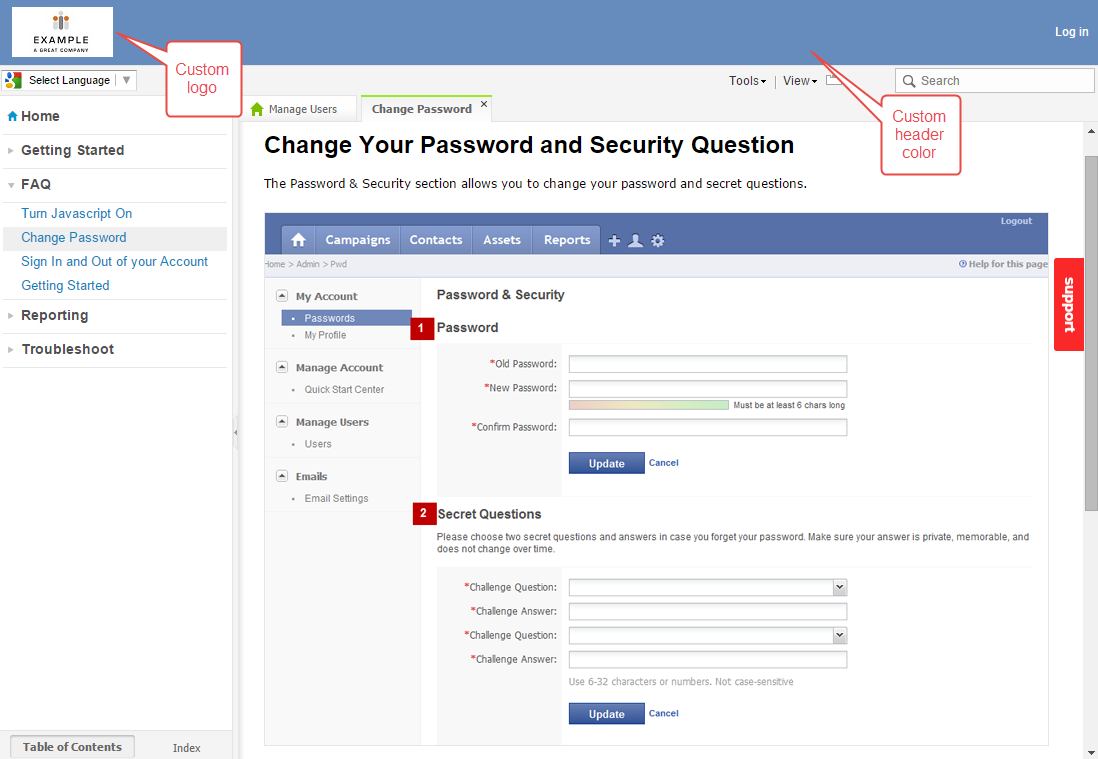 Example site 2: Custom logo and pink header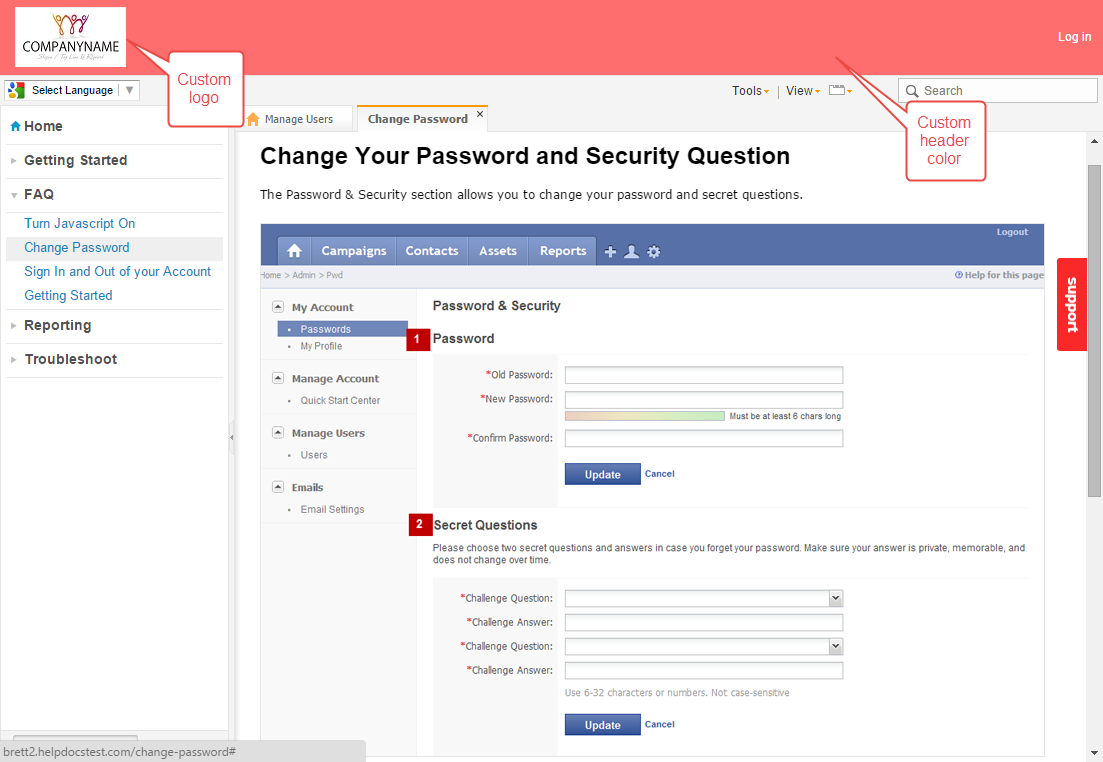 Like in the examples above, you can create multi-branded sites for different purposes, such as:

Customized sites for your partners – You can create help centers for your different partners that have the same content but match their brand's colors, themes and style.

Online wikis for help documentation – With ProProfs, you can have multiple wikis up and running in no time. You can use the same content for all your wikis, while branding them differently using custom themes and CSS.

User manuals and guides for your products – At times, you may have different brands for the same product. In such cases, you can create multi-branded manuals and guides for your product.