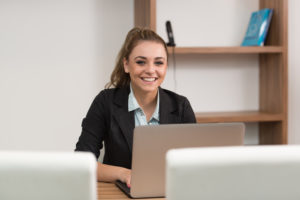 With ProProfs, create visual training courses and increase your learner engagement. Visual courses are known to make the learning experience more enjoyable, help learners understand better, invoke more learner interest and helps in increasing training completion rates by 93%!
Here's how you can create visual courses
Once inside the course creator, click on 'Create a Page' button.

On the right side of the page, you will find a default image added in.

You can alter the image size (increase or decrease it) by clicking on the top-right slider.
Take a look at how this works in the image below: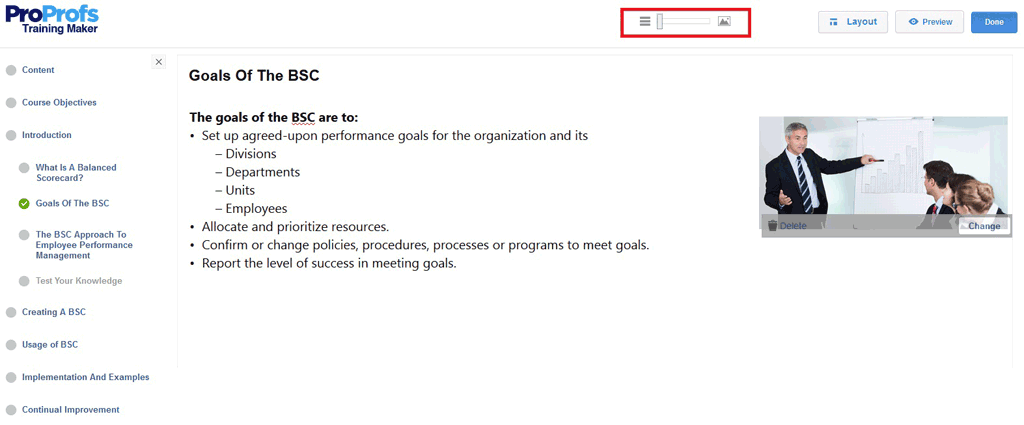 This GIF image shows how you can increase or decrease the size of an image while creating a course.
Benefits of Visual Courses
93% increase in completion rates
When it comes to self-paced online training courses, the most pressing problem is that majority of learners leave courses unfinished. Learners get discouraged seeing a lengthy or "text-heavy" online course. Research reveals that if courses are more visual and contain graphical images, the completion rate increases by 93% and most learners finish the course in just one sitting.

Helps learners easily understand course materials
Lengthy textual courses containing a lot of information may be hard for all learners to understand. A scientific fact is that 85% of all information received by the brain is visual. Creating visual training will help your learners understand and retain the course materials faster.
Invokes more learner interest in the course
With this feature, you can cover different pages of your course with images and videos. You can add drawings, pie charts, flowcharts, YouTube or animated videos and more to keep your learners engaged throughout and help them finish the course.
Create a course to try this feature