You can control readers from accessing specific content in your knowledge base using conditional content rules. These rules can be applied to a lot of elements in your knowledge base – from a single sentence all the way up to an entire folder.
For instance, you can make a help page in your knowledge base accessible only to readers who understand French, while hiding it from the rest of the world. Similarly, you can hide a piece of information in your knowledge base from being viewed on certain devices.

Let's take an example

We know that there are tons of things you can put conditions on. In this example, we are going to put conditions on some content blocks on the page of a knowledge base.





Here's what we want:

1) Desktop view – We want to show all the 3 content blocks.
2) Mobile view – We want to show only 2 content blocks
3) Tablet view – We want to show just 1 content block.

Here's how it will look, once we set-up the conditional rules for different devices:

Desktop view – for this we don't have to set-up conditions as we are showing all 3 content blocks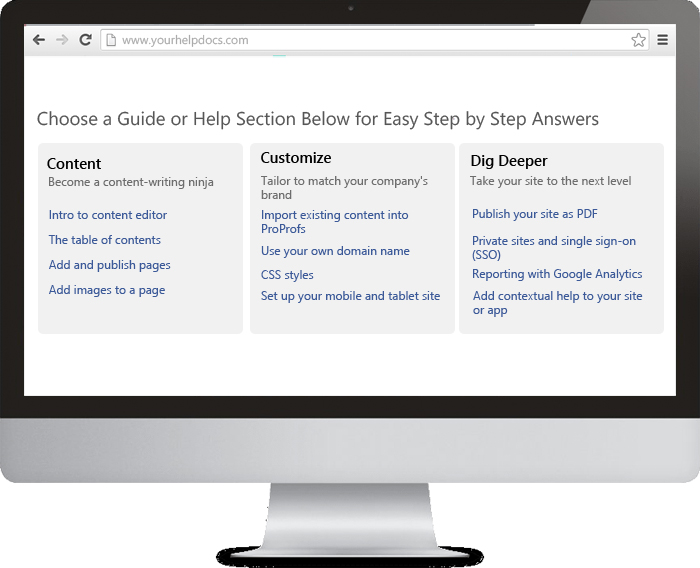 Mobile view – only 2 content blocks are shown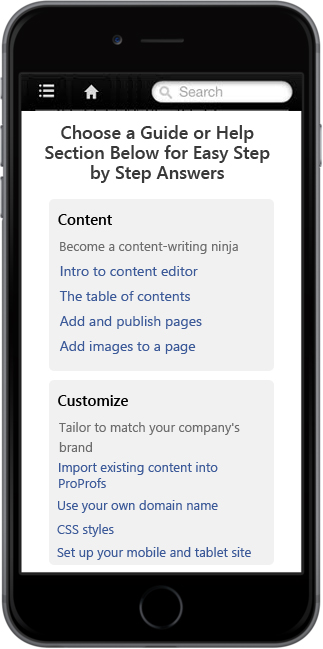 Tablet view – only 1 content block is shown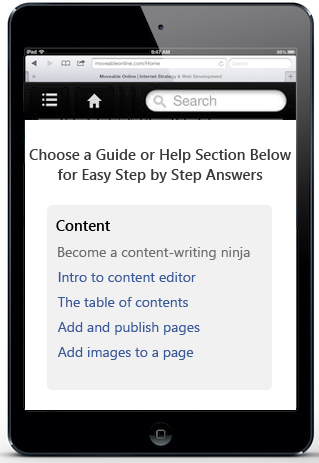 Similarly, you can explore many other conditional rules in your knowledge base; to:

Show different content when your online manual is viewed as a PDF – You can set conditions for media output to prevent readers from viewing a certain page or folder in your manual, when they export it as a PDF.

Grant selective access to content based on the role of users – You can enable user group conditional rule to restrict users from accessing a folder or page based on whether they are an administrator, editor or contributor for your knowledge base.

Keep your content relevant to multilingual readers – You can select the site language conditional rule to hide certain topics from readers, who are viewing your knowledge base in a specific language such as Spanish, French, Dutch etc.