A new question type is available in ProProf Quiz Maker : Matching Questions.

Engage your learners by varying the type of questions used to assess knowledge in quiz takers. Most quizzes contain the standard type questions of Multiple Choice, True/False, and Fill-in-the-Blank. Use Matching questions to increase learner interest and add variety to your quizzes. Steps to add matching question types are: Step 1: Click "Create a Quiz" and select "Scored Quiz". Step 2: Click on 'Matching' as
the question type under 'Add Questions' section.

Step 3: Type in the question. Enter the choice and its corresponding match.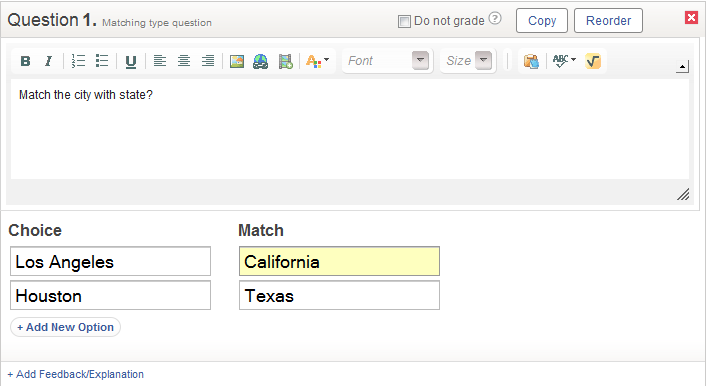 Step 4: Click 'Save' and you are done!