Magazine Quizzes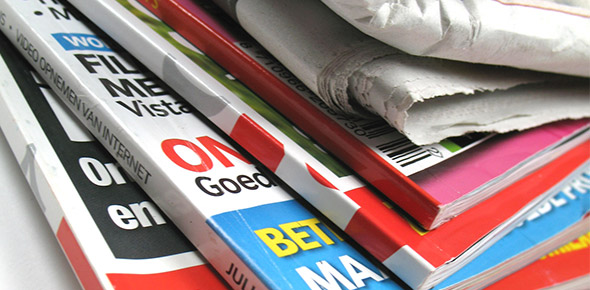 Whether you're reading to be informed or entertained, no matter your interest there's a magazine out there for you. If you know about the history of magazines and like to collect then we have magazine quizzes that you should browse.

Study the details with questions such as: "What year was The Source magazine founded?", "What was the original name of GQ magazine before it was rebranded?" "Where was Fit Pregnancy magazine founded?", and "As of Decembe
r 2013, how many copies of Game Informer are sold per month?"

Get the latest scoop info on magazines with our magazine quizzes. Not only are these quizzes for everyone, but you may even learn something new. Take time to invest in our magazine quizzes today.

more
less
Magazine Questions



Which Canadian author did U of T's board of governors in 1948 commission to write a novel called The Varsity Story as part of a fundraising campaign?




Who is the last Frenchman to win the Criterium du Dauphiné?




What make of bicycle did Nairo Quintana ride to Giro d'Italia victory?




Cervélo is the bicycle sponsor of Garmin-Sharp. Where are the company's headquarters situated?




In what year did women gain admission to U of T?




Who was the last Colombian to win a Grand Tour before Nairo Quintana?




"You didn't really expect to have a conversation with him, especially at the Tour where he was under all the pressure and the stress. We rode around him and his moods like he was a traffic...




Professor William Henry Van der Smissen was so fond of his own lectures that he once repeated his favourite three times in one year to the same class. What subject did he teach?




What country does Luka Mezgec, who won the last stage of the 2014 Giro d'Italia in Trieste, come from?
‹
›