Create Online Tests & Quizzes Easily
Over 100,000 quizzes created. Over 1 million quiz takers.
For business training, education or fun
Automatic grading & certificates
Reporting & Analytics
Private & branded
Sell quizzes online & earn
"Great for training hundreds of employees"


ProProfs has been a great tool for training hundreds of employees who are spread out across the US and Canada. The ProProfs online training has allowed us to provide over 3,000 individual sessions. Our people can take the training when it fits their schedule.
- Troy Marble, Safety Manager,
Kiewit Pacific Co.


ProProfs
create online training
& tests easily! Powerful yet simple to use! ProProfs Rocks!
- Dan LaPasha, PhD, Managing Partner, Learning Technologies
"Ideal for the classroom"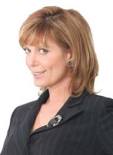 ProProfs is an effective, highly functional, user friendly and convenient way to conduct almost every assessment you can imagine. I highly recommend it as a tool for quizzes and tests. I found it ideal for the classroom, in both on-ground and online learning environments.
- Nance Rosen, Faculty,
UCLA (University of California, LA)
"Drive up traffic & website engagement"


ProProfs quiz maker is a great way to engage your visitors (most people will take the quiz, thus spend some time on your site and will be more willing to browse it further); Quizzes are greatly shared and can be used to drive up traffic.
- Ann Smarty, editor Search Engine Journal
ProProfs is perfect for: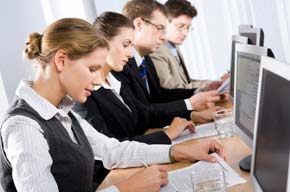 Corporate Tests
Create training, online testing, assessments &e-learning. Get administrative controls & reports.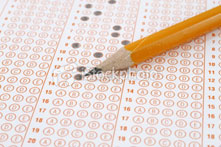 Create tests & exams. Distribute securely with automatic grading & reporting.


Fun Quizzes
Create fun quizzes. Share using email, twitter or add to your blog/website.

How it works
Create A Quiz
Make tests, exams & quizzes
Over 6 types of quiz questions
Add videos, images & media
Brand with your logo/colors
Security options
Analyze Results
Quiz Stats & Reports
Instant grading
Download results
Track quiz takers
Issue certificates
ProProfs is an advanced, free online quiz maker with powerful customizable features, which help instructors and teachers to create online tests, quizzes exams for employees or students. Advanced options like free quiz templates, data security, automated grading full integration with our LMS software, make our online quiz software perfect for corporations, educational institutions or users looking to create quizzes just for fun. Also, our free quiz maker is 100% safe for use in educational environment with Family-safe advertisements in the free version. If you are looking for a test generator, exam maker or a causal quiz creator, ProProfs fits the bill perfectly. What takes the cake is that you can not only make your own online quizzes but also create a survey or create a poll to gather feedback from learners.
Quiz Software Features
World's leading way to create online tests & exams
FREE and Simple

For all skill levels. No HTML experience or software download required.

Anywhere, Anytime Learning

Create quizzes that work everywhere - across tablets, smartphones operating systems.

Automate Grading

Save time with automatic grading, custom results, reports and feedback.

Customize for your brand

Host quiz on ProProfs or change the logo and colors to embed on your website.

Security Controls

Keep your online quizzes secure and confidential with password setting, privacy control more.

Custom Certificates

Customize design text of custom certificates and when they are issued.

Superb Analytics!

Get detailed report for each attempt overall statistics across all attempts.

Prevent Cheating

Add time limit, randomize question order, shuffle answers more to prevent cheating.

Quiz Templates

Save time with our million+ question bank on all topics 300,000+ quiz templates.
We've Received Great Press !