Trusted by over 1 million users for quizzes, tests & training
Our K-12 Educator discount help our mission of making education better!
Annual discount pricing expires May 22th,




Free

For fun
(Ad-supported) $0 forever

Sign Up

Test

For secure quizzes

$3.97 /month


with annual plan

Sign Up

7-Day

FREE Trial

MOST POPULAR

Test & Teach

For secure quizzes & training

$5.97 /month


with annual plan

Sign Up

7-Day

FREE Trial

Max

For multiple classes

$9.97 /month


with annual plan

Sign Up

7-Day

FREE Trial

Unlimited quizzes, questions & quiz takers
Commercial lic. & business features
Track who took your quiz
Quiz stats & analytics
No advertisements
Customizable Widgets
Security
Advanced features
Groups & Online Classroom
5
UNLIMITED
Question Bank
Advanced Progress Reports
Private User Accounts
100
UNLIMITED
Upload videos, ppt, docs & files
500 MB
1 GB
Instructor accounts
1
1
1
3
K12 Educational discount plans do NOT include business features such as:
License for all commercial use including use with customers & employees
Add your logo & branding
Remove ProProfs branding & links
Premium widgets for better integration with your website
Custom certificates with your brand, signature etc
Single sign on integration with your website
Polls & Surveys
Phone & Email Support
Users from several top companies trust ProProfs Quiz Maker












ProProfs is right for businesses, education, government agencies, health care and nonprofits.

You've Got Questions. We Have Answers
How does the 30-day money back guarantee work?
If you cancel within 30 days of signing up, for any reason, you won't be charged a thing. We do not want your money unless you are truly happy with our product. If you choose to cancel your account in the future you will never be charged again. We charge per full month; we don't prorate for pending months in the payment cycle in case of a refund.
What types of payment do you accept?
Currently we accept Visa, Mastercard, and American Express. We do not accept PayPal. At this time we only accept payments online so we will not be able to accept a P.O., invoice you, or take an order over the phone.
Are there per-user fees?
No. The price is all-inclusive and includes unlimited quizzes, unlimited questions and unlimited quiz takers.
Can I post a quiz on my website?
Yes, you can even brand the quiz and customize the look and feel to make it blend with your site. No programming is needed - just copy & paste a code we provide.
How do I share a quiz?
You can give the quiz takers the URL of the quiz. Quiz takers need not have an account on ProProfs and can enter details like name etc before starting the quiz for tracking purpose. For private quizzes, you would also need to provide them quiz password.
Can I create private quizzes?
Yes, your quizzes can be public or private & secure.
Can I capture information about quiz takers?
Yes you can capture any information you want such as email id, employee id or any custom field that you make.
Can I create branded quizzes & certificates?
Yes. You can brand quizzes with your logo and customize the certificates.
How long do you store data?
If you stop your subscription, your are downgraded to the free version. Your quizzes are never deleted and you can continue to have unlimited quiz takers per our free plan. However the premium features get disabled if you do not renew your subscription and any stored data (such as quiz taker's attempts & score data) is deleted.
Do I get notified when someone takes my quiz?
Yes there are many notification features that you can set as needed.
Is my data safe and secure?
Yes. Our state-of-the-art computer servers are hosted at a secure location that maintains multiple power feeds, fiber links, dedicated generators, and battery backup. ProProfs product software and infrastructure is updated regularly with the latest security patches. Our network is protected by an enterprise-class firewall and all ProProfs plans include remote data back ups to keep your data safe.

One Low Price Lets You Do All This and More…

Conduct Customer or Employee Training
Develop quizzes for any customer training, employee skill testing and to gauge employee satisfaction. Embed branded, corporate-style quizzes on your website for easy use.

Perform Competency / Compliance Trainings
Develop quizzes for any competency & compliance training. Maintain an online record, or download / print, who took the quiz and their scores for any kind of audit.

Make Practice Quizzes
Create a practice quiz for students utilizing numerous question types. Reduce students' stress by disabling scoring on quizzes so the focus is on learning instead of results.

Make Your Quiz Private & Secure
Create secure password-protected exams and prevent cheating with built-in controls on who has access to the quiz, when and for how many attempts. Secure online platform lets you track users, add images and analyze results online.

Perform Skill Assessments
Identify gaps in knowledge with quiz analytics. See difficult and easy questions, spot trends and know which subject to cover in less or more depth.

Develop Pre-Employment Skill Assessments
Conduct pre-employment testing and interviews with secure, branded online quizzes embedded directly into your website. Screening becomes a breeze when you mix question types. Additional features ensure proprietary corporate answers are never revealed to potential candidates.

Generate Traffic & Interest Your Website Readers
Brand quizzes with your logo, formatting and relevant links. Viral marketing will take over when others post your quizzes on Facebook and Twitter. Your quiz also gets listed at ProProfs, ensuring even more traffic.

Have a Little Fun
Express yourself, connect with friends and have a little fun with the quizzes you create. ProProfs gives you the ability to embed quizzes into your site or blog, upload your own images, coordinate colors and display custom results. Keeping in touch has never been easier or more fun!

Don't just take our word for it. Here's what our customers think.
"Great for training hundreds of employees"


ProProfs has been a great tool for training hundreds of employees who are spread out across the US and Canada. The ProProfs online training has allowed us to provide over 3,000 individual sessions. Our people can take the training when it fits their schedule and from anywhere they can access the internet.
- Troy Marble, Safety Manager,
Kiewit Pacific Co.
"Ideal for the classroom"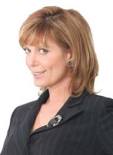 ProProfs is an effective, highly functional, user friendly and convenient way to conduct almost every assessment you can imagine. I highly recommend it as a tool for quizzes and tests. I found it ideal for the classroom, in both on-ground and online learning environments.
- Nance Rosen, Faculty UCLA (University of California, Los Angeles) Extension, Former marketing executive, The Coca-Cola Company
"A Winner For Quizzes"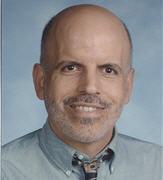 I have to say I'm quite impressed. ProProfs is a winner for quizzes.I've just added it to my page on Best Ways To Create Online Tests.
- Larry Ferlazzo, English Teacher
"Makes training & testing super easy!"


ProProfs makes training & testing super easy! Powerful yet simple to use! ProProfs Rocks!
- Dan LaPasha, PhD, Managing Partner, Learning Technologies
"Perfect for Knowledge Gap Analysis & Lead Generation"


Proprofs provided a wonderful way to do a knowledge gap analysis for my audience. People found it very engaging and gave great feedback. We also used quizzes for lead generation.
- Steven Diebold, Business Consultant
"Drive up traffic & website engagement"


ProProfs quiz maker is a great way to engage your visitors (most people will take the quiz, thus spend some time on your site and will be more willing to browse it further); Quizzes are greatly shared and can be used to drive up traffic.
- Ann Smarty, editor Search Engine Journal
"Recommended For Competency & Compliance Training!"


I can safely recommend ProProfs to any of our customers requiring competency or compliance testing in multiple languages, or need an instant online assessment tool with kick-ass database capabilities!
- Steve Donaldson,
Assistant Director of Media Training
IPC Training
We've Received Great Press & Write Ups!