The Call Of The Wild- Figurative Language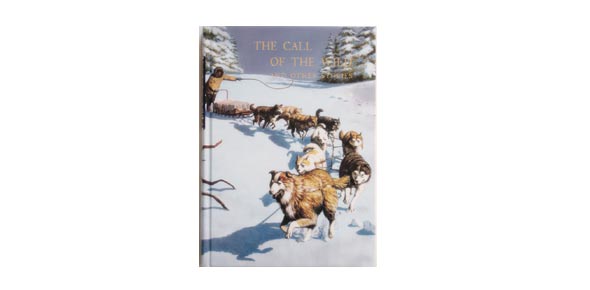 A practice with similes, metaphors, onomatopoeias, personification, analogies, idioms, and hyperboles.
1.

2.

The gold showed like yellow butter across the bottom of the washingpan.

3.

4.

5.

6.

She had the doctor trait which some dogs possess; and as a mother cat washes her kittens, so she washed and cleansed Buck's wounds.

7.

8.

Shrubs and vines were putting on fresh garbs of green. Crickets sang in the nights, and in the days all manner of creeping, crawling things rustled forth into the sun.

9.

10.

And in her zeal, when she had finished with her own, she attacked the belongings of her men and went through them like a tornado.

11.

The sled held as though it were an anchor.

12.

The whip was whistling savagely, when once more Mercedes interfered.

13.

The mail was taking on Alpine proportions.

14.

15.

The day was young and the dog-driver was able to push on.

16.

17.

Time was flying, and they should have been on the trail an hour gone.

18.

Every animal was motionless as though turned to stone.

19.

The rabbit could not turn, and as the white teeth broke its back in midair it shrieked as loudly as a stricken man may shriek.

20.

Twice his teeth clipped together, like the steel jaws of a trap.

21.