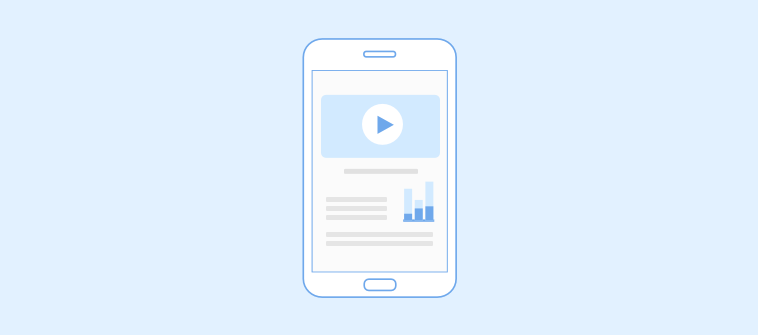 Online learning is not the next big thing, it is the now big thing.

– Donna Abernathy, educational author
The global eLearning market is projected to reach $325 billion by 2025 from $107 billion in 2015. Stats like these clearly indicate eLearning is going from strength to strength in a short period of time.
In fact, online learning has revolutionized education on a large scale, thanks to better internet connectivity and widespread use of electronic devices such as computers and smartphones. Learning has gone digital and has become extremely convenient for many learners. In a world that is always on, this method of learning is the buzzword everywhere among students and professionals alike.
But if you are still new to the field, you may want to know the ABC of eLearning. This post talks about everything related to this type of learning – from the concept of eLearning to its types and advantages. Read on to find out:
What is eLearning?
eLearning is a type of online learning where information technology facilitates the delivery of educational programs to students and other learners. It relies on electronic devices such as computers, laptops, tablets and even mobile phones connected to the Internet. The ability to learn anytime, anywhere is one of the hallmarks of eLearning. The best thing about eLearning is that it covers all kinds of learning categories, including distance education and employee training.
---
Read More:- What is an LMS?
---
Purpose of eLearning
After learning what is eLearning, let's now turn our attention to the purpose. The purpose of eLearning is to enable people to learn, either to earn a degree or for personal accomplishment, without having to physically attend classrooms. It is suitable for learners of all levels – K-12, graduates, and working professionals. eLearning caters to both academic and business needs around the world.
In most colleges and universities today, online learning is used alongside traditional classroom-based learning to give an augmented experience. For those taking up learning for personal or professional reasons, eLearning is self-directed and self-paced to achieve an optimal outcome.
---
Read more: Seasonal Employee Onboarding Is so Much Easier with eLearning Tools
---
Types of eLearning
eLearning has been divided basically into two types based on different parameters.
Synchronous Learning
In this type of learning, interactions between instructors and enrollees take place at the same time. Virtual classrooms are a good example of this where participants interact with each other in real time. This method relies on communication means such as video conferencing, webinars, chats, and instant messaging for learning sessions.
Some of the major advantages of synchronous learning are:
Active collaboration among learners

Ability to track learning activities

Real-time monitoring and correction

Personalized training
Asynchronous Learning
When participants learn at their own pace without live interactions with their instructors, it becomes asynchronous. In this type of web-based learning, the learning materials and information remain accessible 24/7. Learners use discussion forums and bulletin boards to exchange knowledge and brainstorm.
The advantages of this kind of asynchronous eLearning are:
Flexibility of anywhere, anytime access

Instant learning and reference

Ability to train multiple learners at a time

Uniformity of content and one-time production cost
Whether it is employee training, online education for students, custom eLearning, or mobile learning, it always falls under one of the above two types of eLearning.
---
Read More:- Why Companies Should Embrace a Mobile Learning Management System
---

Advantages of eLearning
You must be wondering about eLearning advantages and disadvantages. Practically, it has no disadvantages. So, let's focus on the advantages.
eLearning is becoming increasingly popular and is the most effective education and training method. This is because it brings a number of benefits to end users, which are too good to ignore. Some of the advantages of eLearning are:
Flexibility –

Learners get the freedom to learn at a convenient time and place, which is unthinkable with traditional classroom method.
Time and cost-saving –

It reduces travel time and cost associated with attending physical classes away from home.
Consistency in learning – In a typical eLearning environment, instructors deploy the same type of training to all course takers. This ensures that they receive consistent learning and development, regardless of their location. So, it is the same training of the same quality for everyone.
Less environmental impact –

Compared to face-to-face and paper-based learning systems, eLearning consumes nearly

90% less energy and produces 85% fewer CO2 emissions

on average than the conventional campus-based learning. It is, thus, environmentally sustainable as well.
Closing Remarks
The concept of eLearning is a game-changing one in the field of online education and training. One of its USPs is that it is purely driven by modern technologies and needs of learners. Agile, efficient, scalable, and cost-effective, eLearning is here to stay.
Now that you have got a hang of eLearning and all its advantages, why not give it a try for your educational institution or enterprise? Learn more about eLearning solutions with ProProfs LMS. Schedule a free trial and demo. Get started with your own eLearning solutions today.