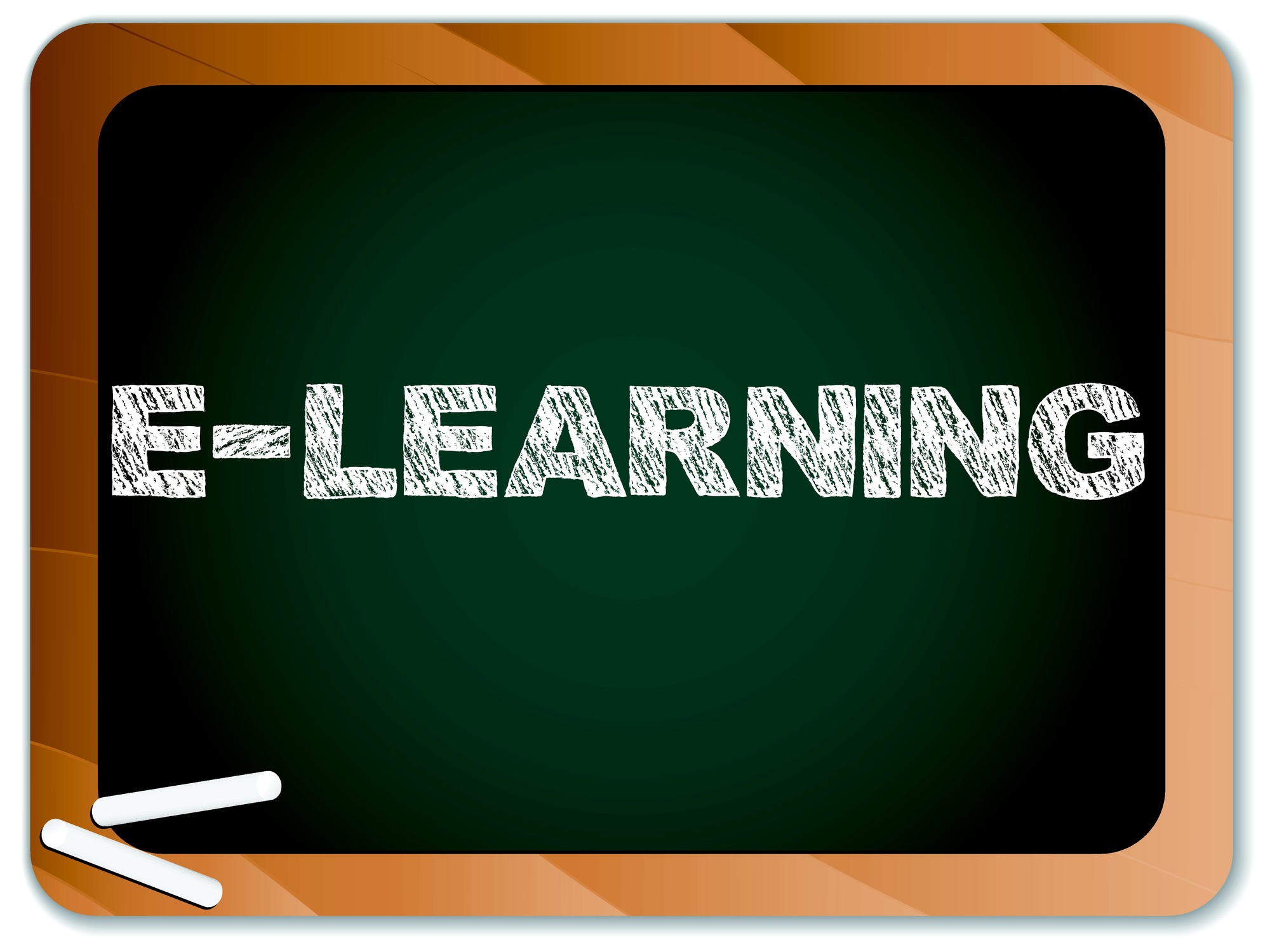 The vocabulary of educational technology is expanding constantly. Think back just a few years ago—no one had heard of MOOCs (massive open online courses) or flipped classrooms or the Tin Can API. Thanks to the Internet, anyone, anywhere can now pursue an education.
One of the types of resources that is making this possible is elearning courseware. This post explores what elearning courseware is, what you can do with it, and where you can find it.
What is eLearning and How Can It Help You?

What is elearning courseware?
The word courseware is a combination of the words course and software. While there are some different definitions out there, courseware is generally considered to be a full course's worth of educational materials, bundled into a single package for easy use. Thus, elearning courseware is a full course's worth of materials, bundled together in a format intended to be used on a computer (or, these days, a mobile device).
Elearning courseware can consist of several types of elements and can be bundled in a variety of ways. For example, elearning courseware might include:
Learning objectives
Instructional videos
Downloadable pdfs
Web content
Multimedia content
Assignments
In other words, the courseware includes everything that is necessary to run a complete elearning course.
What can you do with elearning courseware?
While courseware is generally used by instructors, today it can be used by learners as wells.
Courseware for instructors
Courseware gives instructors all of the materials and resources they need to teach a course. It can either be used as part of a traditional in-person or elearning course or provided as a self-study option for learners. Here are a couple of examples:
Your company needs to provide training on business ethics. Since this is a common training topic, you decide that a prepackaged course will work for your purposes. You purchase eLearning courseware on business ethics, load it up onto your company's Intranet, and send out the link so that everyone who needs the training can do on their own.
Your company needs to provide advanced training on HIPAA compliance. Most of the training is standard in the field, but there are a few content areas that apply specifically to your type of company. You purchase elearning courseware on HIPAA compliance, but then supplement it with some extra resources as a way to quickly supply the training your employees need.
---
Read More:- E-learning Solutions and Strategies for Small Businesses
---
Courseware for learners
Today, with the wide availability of online courses many people are taking control of their own professional learning and development. Many websites provide free and low-cost courseware that learners can download and work through on their own. If you are looking for a way to enhance your knowledge and skills—either for your career or just for your own interest—you can probably find a courseware package to fit your needs.
Where do you find elearning courseware?
Elearning courseware is available from a variety of places.
Career and corporate training courseware (for both individuals and companies) is available from digital publishers and training organizations, as well as from online course marketplaces. Many courses are available free or at a cost much lower than taking the course in person. In addition, many sites now sell courseware through an online subscription, so you can learn as much as you want for just one low monthly price.
For academic courses, many of the top universities, including MIT and Yale, have courseware available online, for free. This courseware is essentially bundles of course materials that have been used at the universities in the past. You can download the readings, lecture notes, assignments, and so on, and take your own self-directed university course.
Whether you are an instructor or a learner, eLearning courseware is a great tool for supplementing your knowledge and building your skill set. The advantage of using courseware is that it is available and ready to use when you are.
Do you want a free Training Software?
We have the #1 Learning Management Software for complete learning solution starting at $0