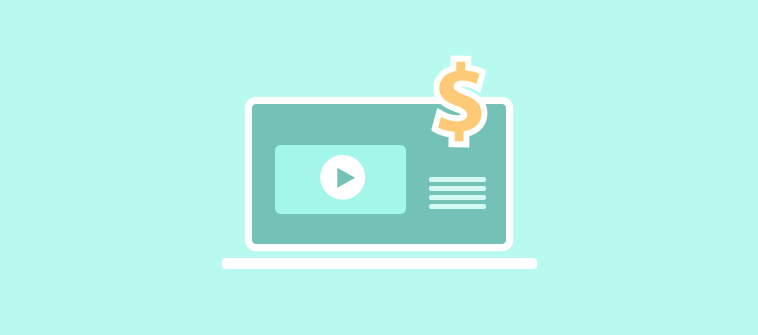 You don't build a business. You build people, and people build the business. – Zig Ziglar, American author, salesman, & motivational speaker
Did you know that 94% of employees would stay in a company longer if it invested in their career? Leadership, communication, collaboration, and role-specific skills are some of the workplace skills that organizations put emphasis on during learning & development programs.
The need for training existing or new employees is always there. While old employees require refresher courses in tune with evolving industry trends, new recruits require training sessions such as onboarding. But how many of us do really know about the major types of employee training available today?
Watch: What Is Employee Training?

---
Read More:- Best e-Learning training methods for employees
---
This blog post discusses five types of training methods for employees that you should know as a business owner or corporate trainer. Take a look:
Onboarding

Technical Training

Soft Skills Training

Product/Service Training

Mandatory Training
1. Onboarding
Generally seen as the act of formally welcoming new employees on board, onboarding is a department-specific training session that usually takes place on the first day of employees at their office. HR executives along with department heads organize these sessions to orient the employees to various company policies and standard operating procedures.
It is the most popular method of induction training during where the trainers brief the employees on their company's mission, corporate culture, organizational structure, department goals, individual roles, and so on.
Many enterprises around the world use a learning management system (LMS) such as ProProfs Training Maker to onboard new employees into their work process easier and faster. Such tools enable instructors to create online training courses and share them with learners anywhere, anytime.
---
Read More:- Compelling Reasons to Adopt LMS for Employee Onboarding
---
Watch This Video to Know How to Create Employee Training Courses Online

2. Technical Training
Depending on the roles and responsibilities of each employee, they are given training on specific skills. Whether it is software programming or machine operation, this type of training deals with all the technical aspects of a job position.
The training procedure could stretch over days or even weeks since it is an extensive form of job training. Instructors provide training to employees on how to technically perform their duties by using different tools and fulfill their roles.
Using a cloud-based LMS, you can create custom courses based on different technical skills easily. This will simplify, streamline, and optimize technical skills training in the most optimal manner.
3. Soft Skills Training
Soft skills training has gained an important place among all the major types of employee training methods provided in business organizations around the world. Just like technical or hard skills, development of soft skills such as interpersonal skills is a must. For instance, they come handy for sales representatives who need to interact with customers on a regular basis.
The way employees communicate with their co-workers and management, as well as deal with customers, boils down to their personal attributes. This employee development program aims at developing those soft skills and makes employees more efficient in workplaces.
---
Read More:- 7 Innovative Ideas to Enhance Workforce Effectiveness
---
4. Product/Service Training
This type of employee training takes place in two ways. One, it would be done as a part of the onboarding process where trainers introduce company products and services to new employees. Second, as a refresher course where existing employees are provided education on any new product releases introduced.
Alongside the information on products and services, these types of employee training cover different factors such as brand positioning, competition, and future business plans.
Read More: 10 Best Online Training Platforms
5. Mandatory Training
Known as compliance training, these mandatory training sessions impart information on industry regulations and government requirements. Workplace safety, sexual harassment, and employee rights are some of the topics included in such types of employee training.
In addition to face-to-face sessions, compliance training has become more refined these days, thanks to compliance training software. Such software applications make employee training smarter and eliminate common onboarding issues, not to mention the fact that they reduce training costs by a large percentage.
---
Read More:- Roles of LMS in Corporate Sales Training
---
Closing Remarks
Typically, most organizations of all sizes implement all these different types of employee training regularly. Employees form the backbone of every organization and to make time and room for them to learn is a part of the responsibilities of the latter.
Some of the companies with the best training programs at their end succeed because they provide ample opportunities to their employees to learn and grow in their roles. They invest time, money, and resources in training their employees.
---
Read More:- Improved Learning Experience Comes Handy With an Employee Training Software
---
If you, too, are looking for the right employee training software that offers modern training methods, look no more. Get your online employee training hosted in the cloud with ProProfs. Get started to take advantage of the complete training solution it offers. Sign up for free to check out an employee development program example.
Do you want free Training Software?
We have the #1 Learning Management Software for complete learning solution starting at $0