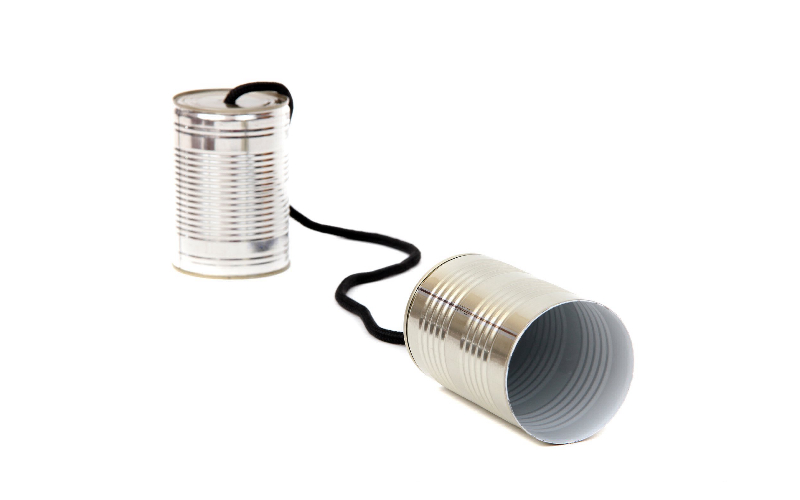 Tin Can API is set to become the standard way of tracking and measuring learning, especially in organizations that are working to offer more efficient and more meaningful training. To help you better understand what this tool can do, here are 7 things you should know about Tin Can API.
Watch this video:

Tin Can is not just a new version of SCORM.
SCORM was revolutionary when it came out as it gave instructional designers much more freedom with the content they could use in their courses. Tin Can API also provides this freedom, but it is not just a new version of SCORM. Instead, it is a completely new way of tracking and measuring learning. Tin Can tracks both formal and informal learning; thus, it can do everything that SCORM can plus a whole lot more.
Tin Can enables the tracking and measurement of offline learning experiences.
One major advantage of Tin Can is that it can track learning experiences that occur offline as well as on. Unlike anything else out there, Tin Can is able to truly capture all of an individual's learning, without being limited by the type of learning or where it happens.
Many tools and learning management systems (LMSs) are now Tin Can-compliant.
When Tin Can first came out (version 1.0 was released in 2013), not many tools were compliant with it.
This is no longer true today. There are many Tin Can compliant LMSs, course authoring tools, and even native apps for mobile devices. So, no matter what type of course you are designing or what course authoring software you are using, you can probably use this powerful new tool.
---
Read More:- Tin Can API: What It Offers to Online Learning Environments
---
Tin Can is not tied to an LMS.
Though an LMS can be used to collect data, the data isn't tied to the LMS. Instead, information about learning activities is housed in what is called a learning record store (LRS). The data from an LRS can stand alone or be delivered to an LMS or another tool.
Read More: 10 Best Learning Management System (LMS) Software
Tin Can works on mobile devices.
One major drawback of SCORM is that for learning activities to be tracked, learners must be operating within a web-based, SCORM-compliant application. They also need to be online. Tin Can is able to be used on mobile devices, and learners don't necessarily need to be connected to the Internet. The program can collect the data and then send it to an LRS when an Internet connection is available. This is becoming a huge advantage as training departments start to incorporate more mobile learning.
Tin Can allows better calculations of training ROI.
Most learning is informal. This is something trainers have known for a long time. However, without a way to track and measure informal learning, most training departments ignored it. On the Bottom-Line Performance blog, Steven Boller suggests that Tin Can brings big data and elearning together and allows organizations to "get a clearer picture of training ROI than ever before." He writes: "Thanks to all of the informal learning activities that Tin Can API enables us to track, L&D will finally have the hard facts and data they need to justify their budgets to higher-ups. Instead of just assuming people had positive results from a learning initiative, the numbers can prove it."
Tin Can isn't hard to use.
If you search online for information about the Tin Can API, you will almost certainly end up on a page or two full of lines of code. But don't panic! With the many Tin Can-compliant technologies now available, you don't have to know how to code in order to use it: you can design your eLearning courses for Tin Can just as easily as you could design them for SCORM.
Do you want free Training Software?
We have the #1 Learning Management Software for complete learning solution starting at $0