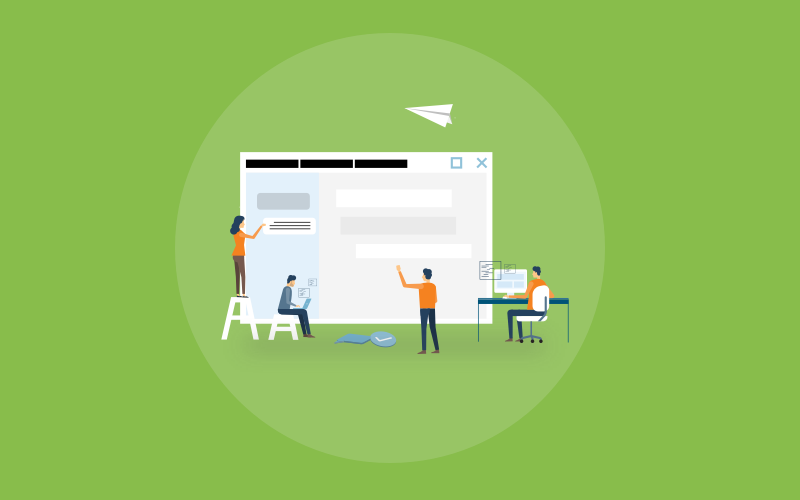 Your team has helped you through the planning phase of a project's lifecycle. And now, they're excited and nervous at the same time to get started with their work. All resources have been lined up according to the upcoming tasks. Their due dates are set and all have shown up in their work mode to get started with the execution phase.
Sounds pleasant, right?
But hold on a second. As pleasant as this scenario may look, the same team can face various challenges that they aren't prepared for, yet. What if their client requests for a tweak that changes the course of the project execution all together? This sounds disturbing, but it is a common issue that many project teams may face.
This unplanned course of action can lead to delays in project deliverable. Your clients and other stakeholders will be the ones facing major impacts of such delays. What's more? The project may ultimately lead to failure. So, before you end up in this situation, it is time you think of all the possible reasons that could cause this.
Is it the planning that failed to take into account scope creep? Or lack of collaboration where you, the project manager, didn't get to communicate the changes to get the course of execution changed in time?
Probably both. But lack of collaboration can certainly lead your team to such a scenario. So, how do you tackle this lack of collaboration problem so no project of yours fails to deliver outcomes that your clients expect? That's simple. Just like your competitors, you need to integrate a project collaboration software that helps you communicate latest updates across internal and remote teams easily.
You may ask though, 'why is a collaborative project management software important for our organization?'. But before we dive into this tangent, let's understand what is a project collaboration software in the first place.
What Is a Project Collaboration Software?
A project collaboration software is designed to assist members of a team to communicate all updates that help them reach their project goals within the deadline. Though, a collaboration project management software was earlier defined as "intentional group processes plus software to support them".
A collaborative software is available in two forms:
Real-time collaborative editing

Version control
While the former is known for allowing multiple users on the platform to engage with each other live and make reversible edits on a single file. The latter allows separate users to conduct parallel edits to a file and saves each edit, creating multiple files.
In short, the use of both types of collaborative software will endorse a collaborative working environment at an organization.
Now that we are clear about what is a project collaboration software, it is time to understand the reasons that make the integration of the software important for an organization.
Importance of Integrating Project Collaboration Software at Your Organization
Now that we know what a collaborative project management software does, it's time to check out the importance its integration holds for your organization. So, let's explore some of the benefits your team and organization can enjoy after including this software solution to your work process.
Improve Teamwork with Increased Engagement
It's given that teamwork is important for any project team to provide quality results in time. But teamwork can only improve further if there are occasions or means for the team to engage with each other.
With means like a project collaboration software, the team can increase their engagement towards the project and work towards accomplishing the goals within the set deadline.
According to the Chief People Officer at Namely, Nick Sanchez expresses how unfortunate it is that less than 35% of employees in the US are engaged.
This leads to two conclusions:
The organization is not working towards boosting employee engagement proactively.

The company can be at the risk of receiving less number of projects and reduced profits.
But this conclusion can be averted for your organization if it actively works towards increasing employee engagement that leads to improved teamwork.
Efficient Collaboration, Efficient Team Meetings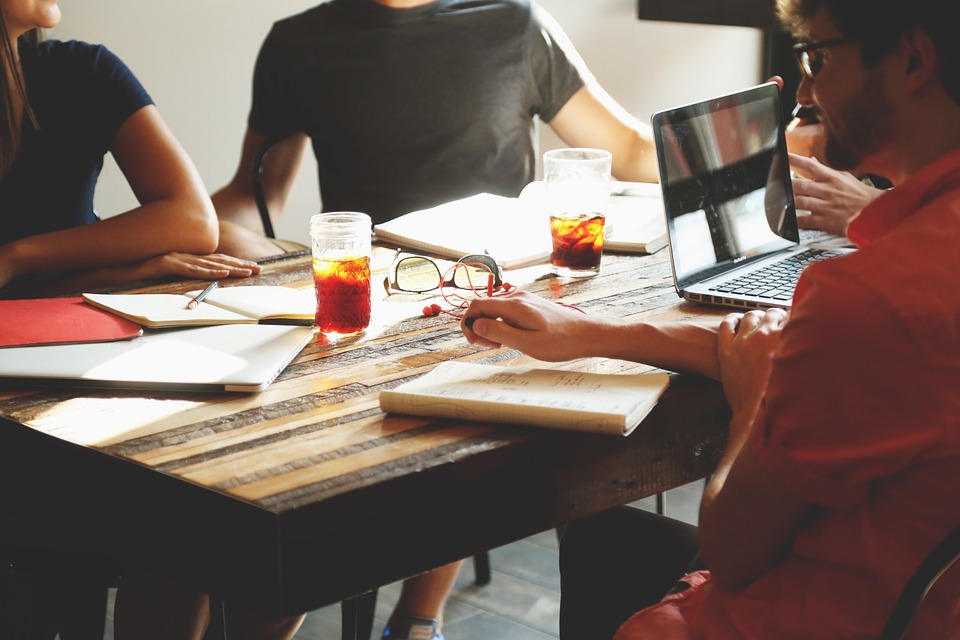 After working towards a proactive approach to building teamwork, you can hold a lesser number of meetings. Reason? It's clear, efficient modes of collaboration help to conduct efficient meetings that ultimately reduce the number of team meetings.
A project collaboration tool helps to reach the objectives of a task and documents the progress of the project hassle-free. Moreover, you can assign tasks to team members easily.
Once that share of work is ticked-off from the list, the teams get to work and share more proactive information during meetings, therefore increasing team engagement too.
Seamless Collaboration with Stakeholders
One complaint of stakeholders that you can put an end to is lack of collaboration. The use of a collaborative tool can be useful in many ways.
Let's take a look at some of them.
You get to concentrate on external collaboration

Your teams don't miss a single new update on a project

You get to avert delays in the project deliverable

Your team can work hassle-free towards risk management
What's even more useful with the use of collaboration solution is how you can get feedback from your clients at every stage of project execution. This will help you improve the quality of the product or service and reach the planned goal easily.
As communication and employee engagement get a boost, so does the overall productivity. McKinsey & Company stated in one of their studies that networking tools, like project collaboration software, tend to boost productivity by 20%-30% for global software development teams.
So, if any organization integrates a tool that helps them:
Improve communication across teams and other stakeholders

Increase employee engagement

Reduce multiple team meetings to a few

And, help external collaboration evolve to another level
...tends to boost team productivity too.
With Collaboration, Comes Better Profits…
In the end, it is important you count what all does a collaboration software helps you out with. Although diving into profits offered by the software's use is essential to understand but so is to concentrate on how to get one onboard for your team and organization.
Once that stage is over, it will become easier for your team to:
Work towards improving work flexibility

Improve employee engagement towards the existing and upcoming projects

Boost better and lesser productive team meeting culture

Complete your projects on time with the quality deliverable, therefore increasing the number of incoming projects

Increase client retention rate

Get as many innovative ideas to get the execution phase into action

Collaborate with stakeholders seamlessly
With so many benefits coming in with the use a project collaboration software, there is no way your team can step away from the use of a tool such as this at the workplace.
So, don't wait for your competitors to move ahead of you and get hold of all the clients in the market. It's time you start using a project collaboration software to be a part of the competitive market too.
Do you want a free Project Management Software?
We have the #1 Online Project Management Software starting at $0