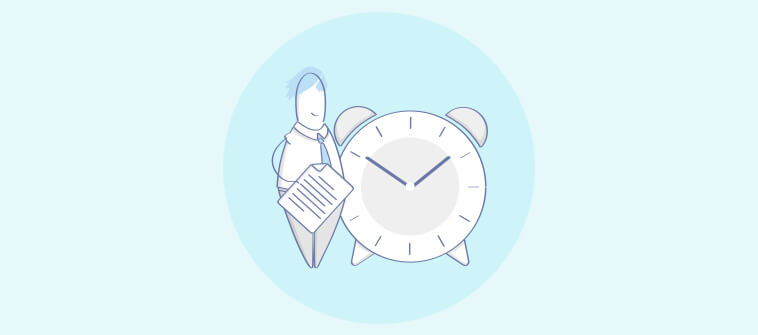 "In-house development or freelancers?"
"Multitasking or one task per developer?"
"How to tackle the lag at the time of project delivery?"
When trying to implement projects efficiently, these are a few questions (among many!) that crop in a manager's mind regarding time management.
For many developers and managers out there, project delivery is always rushed irrespective of the number of hours spent in the project planning process.
It is ironic though, no matter how much you rush work or plan your project execution, delays still happen. Faulty time management is the biggest cause of delays and lags in software delivery.
Now, the question is – 'Can there be a fool-proof and efficient way to manage TIME?'
Well, the answer is, of course, YES!
The goal is to reach your project deadline easily, without compromising on quality. But, for that, you need to have a strategy in place.
Want to know all about them? Check out the following best time management strategies and incorporate them into your working style to witness their efficacy.
Effective Time Management Strategies: Follow These 5 Methods & Meet Deadlines Effortlessly!
An efficient time management strategy goes a long way toward reaching your end goal. But, the main issue is to create a time management plan and strategize on how to meet all your goals, in time and with the set quality.
Let's uncover five time management techniques that'll surely help you manage your time in a better manner.
#1 Always Have a Time Management Action Plan in Place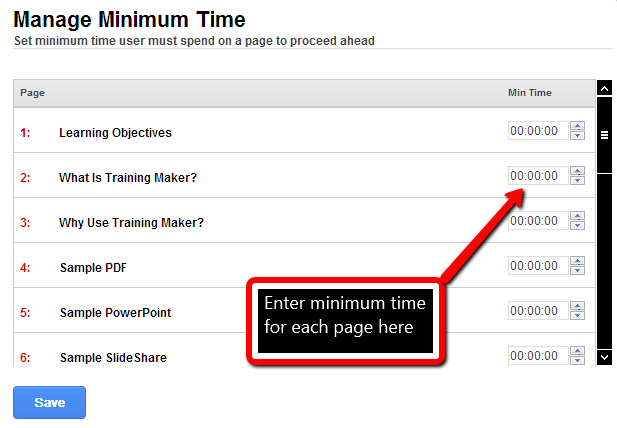 Executing a project without knowing what needs to be done is setting a path to failure.
No matter how easy tor difficult a project is to implement, there must be a time management action plan in place. Right from when you take on a project, it is essential for you to:
First, understand what your client wants as an end result

Second, sit down with your team members and discuss the requirement at hand

Third, ensure all parameters are covered in the discussion to know how to go about executing the project

Last, create a detailed plan that includes

who

has to work on

what

and deliver it by

when

.
Takeaway:
Keep the project plan simple and accurate. Simply mention a who, what, when and create a project timeline to ensure your team stays on track when executing the project.
Read more: Time Management Tips for Working remotely
#2 Delegate Tasks & Keep Everyone on the Same Page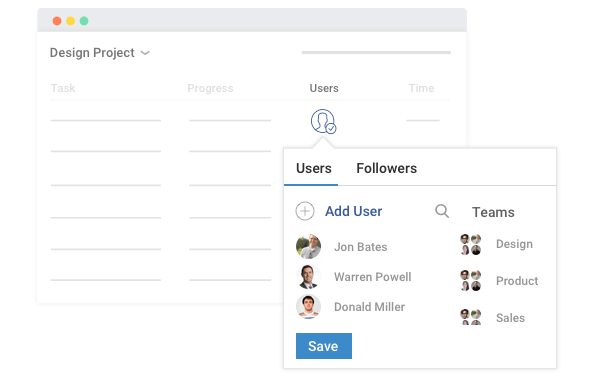 Having a full-proof plan is not enough to execute a project successfully.
Once a plan is made, it is essential to clearly define everyone's role in completing the project in time. Every single team member must know what they need to do and by when so that the deadlines are met effortlessly.
For this, task delegation is essential. You must delegate tasks to the relevant team members and always mention the:
Due date

Task description

Comments to specify any additional requirements
This way, it becomes easy to keep everyone on track and deliver projects on time.
Takeaway:
Categorize tasks on the basis of priority and delegate them accordingly. Always make sure you assign tasks to the relevant teams, who specialize in implementing that particular part of projects.
#3 Create & Maintain a To-Do List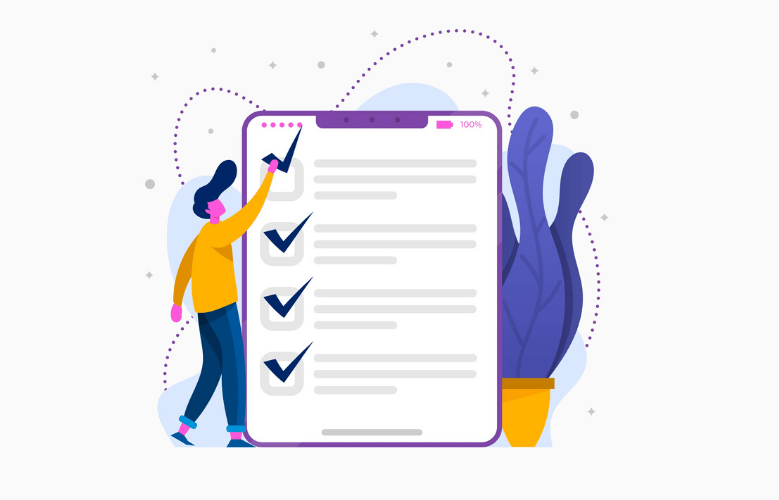 This is crucial. Maintaining a to-do list may sound childish, but it is the best way to make sure you don't miss out on any essential aspect of a project during the implementation process.
The ideal time to create this to-do list is when you have a clear idea of what the project is all about and how it needs to be implemented. A to-do list needs to cover:
Categories of components to be implemented in the project

Project category definitions

Blueprint of how these categories will be implemented

A clear definition of who will implement what
Takeaway:
Creating a plan and a to-do list is different. Basically, a plan is a more elaborative "to-do" list. Whatever is mentioned in your to-do list is explained in detail in your project plan. So, the best way to go about this is to create a plan and pin-point the major events and create a to-do list.
#4 Stay Focused & Meet Daily Deadlines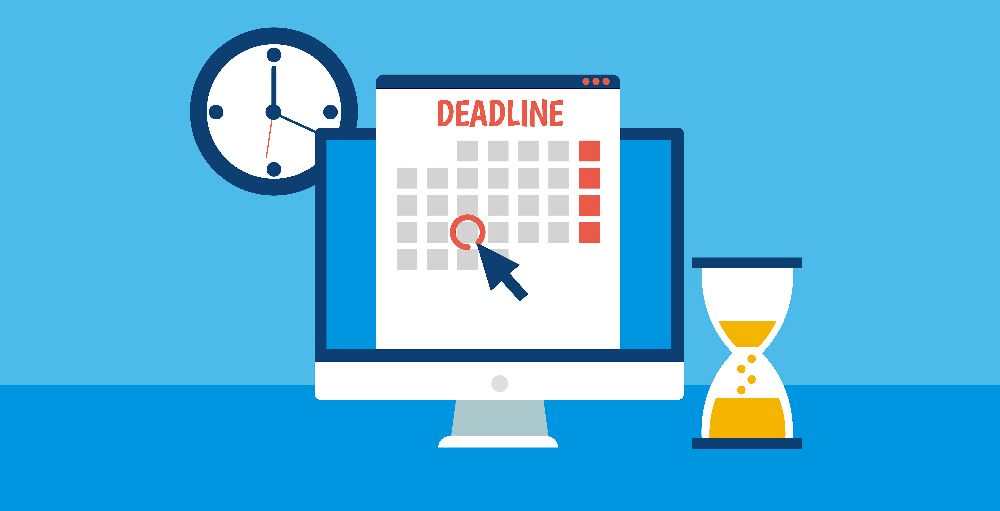 No matter how focused you are as an individual, it is easy to get distracted from your work time and again.
There could be a personal emergency or just an annoying colleague who doesn't let your work in peace, there can be a million reasons for you to lose your focus in your workplace.
But, no matter how distracted you can get, it is crucial that you maintain your focus. Make sure you have a work calendar that gives you an idea of what needs to be completed on a daily basis. This way, you know what you need to do and what is the work committed fort that one day.
So, it becomes easy for you to stay focused and complete the work instead of the waste time that ultimately results in delayed deliverables.
Takeaway:
Don't get distracted easily. Focus on your work and no matter what, make sure you don't let anyone else affect that. In case a colleague or any other issue affects your focus, simply close your eyes and count to 10. Get your focus back and continue working!
#5 Say "No" When Needed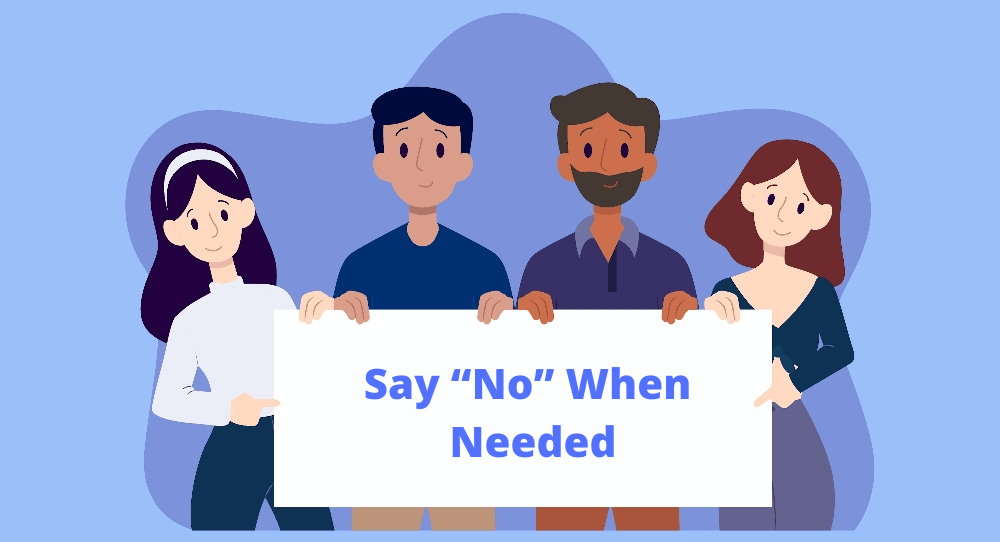 The biggest reason why teams don't meet their deadlines is that they set unrealistic goals. Not only that, most team members take on extra work when they can't deliver everything on time.
This creates a lot of confusion and affects project deliverables by a large margin.
With a to-do list in place, you get a fair idea of what time you can spare for extra work. It is also essential to understand what work you can take and what work you can't. There are times where you have tons of tasks piled up and cannot take up anything new.
So, instead of taking every task that comes your way and treats it as a priority, it is essential for you to plan ahead.
Say "no" when needed and always prioritize the task you're working on.
Takeaway:
Helping out is a great deed, but not at the expense of your own work. Avoid taking extra tasks if your plate is full and first complete your tasks. Once done, follow up and ask if the extra tasks still need to be done, and then start working on them.
Time Management Solution: Efficient Strategies & a Robust PM Software!
Meeting deadlines might seem all about completing all your tasks at hand, but there is so much more than meets the eye.
Completing tasks is the end goal, reaching there is a whole different story. One of the most crucial aspects team members get stuck on is how to manage their time efficiently – and that's what we answer in this blog post.
Along with these five time management strategies, it is essential to have a project management software that makes everything all the easier for you. It can help you create timelines, to-do tasks, and automate tasks efficiently.
---
FAQs
Q. What are the signs of poor time management?
Missed deadlines

Poor performance

Rushing and impatience

Poorly defined action items and goals

Poor punctuality

Delayed projects
Q. How can I learn time management fast?
Start with the basics such as keeping to-do lists and completing the tasks in a prioritized manner. Set an amount of time for a task and complete it during that time. Block your time for the task at hand. Avoid multitasking and go for delegation or outsourcing when needed.
Q. What are the basic principles of time management?
All the principles of time management are mentioned above. Some of the most notable ones are:
Using automation for task allotment, tracking, and management

Prioritizing the daily tasks

Cultivating discipline

Time blocking

Grouping the similar tasks in a batch

Staying organized

Keep the mornings for the most important tasks

Avoiding multitasking to avoid losing focus
Q. What is the 80 20 rule in time management?
Also called the Pareto principle, the rule states that 20% of the activities account for 80% of the results. So, planning the goals and activities should be done such that time is utilized in the best possible way.
Do you want a free Project Management Software?
We have the #1 Online Project Management Software starting at $0