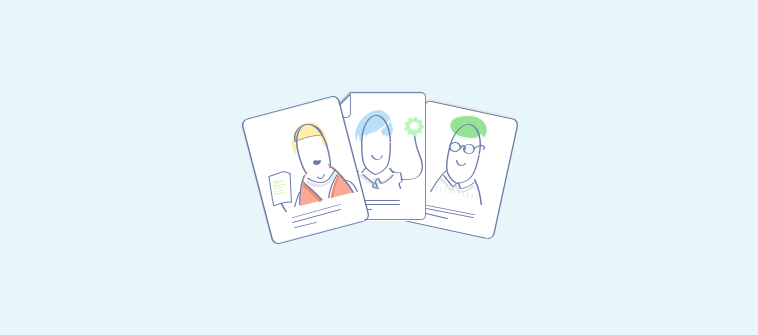 Have you ever lit a sky lantern and released it into the air?
You watch it rise into the sky until the wind eventually takes it away until you can no longer see it. A lot of businesses tend to treat their projects in a similar manner!
They handle projects without properly assigning tasks or deadlines and make no progress on their project. This is particularly true for companies that work with remote teams handling different projects.
Most remote managers working with teams face a number of issues, no matter the size of their business. A business can face numerous problems with a remote team, ranging from lack of communication to slow response times. These issues can lead to delays in project execution and unhappy clients. But, before we go on to discuss the solution, let's first dig a little into the issues faced by remote managers in team management.
Issues Faced in Managing Remote Teams
Did you know that 70% of people across the globe tend to work from home at least once a week, among whom 53% prefer working remotely half of the week?
With the traditional 9-to-5 job losing its importance, more and more companies are now managing remote teams. But there are various issues that come up in this scenario:
Not adopting the right team collaboration software

Hiring the wrong resources

No sense of accountability among remote team members

Inability to manage the time put in by remote employees

No clear tasks, agendas or goals

Not setting proper project schedules

Inefficiency in tracking remote employee performance
When there are so many issues on the plate, is there a one-stop solution that addresses them?
Yes, project management software can!
With project management software, you don't have to make these mistakes. You can:
See exactly what your team is working on

Communicate with remote teams easily

Track their work progress on-the-go
...and so much more! Let's see how a project management software tool eases the process of remote team management.
How to Manage Remote Teams Using Project Management Software
Utilizing a remote project management software such as ProProfs Project can help you avoid such problems and streamline your management process.
In this blog post, we look at how PM software can help you manage remote teams efficiently.
#1. All Projects on One Dashboard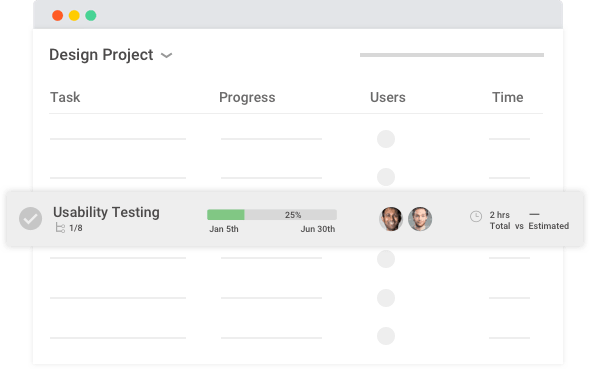 It is a tough task to manually keep track of all your projects. The best way is to adopt a remote project management software that features a single dashboard, giving you access to all project-related information on-the-go.
For example, ProProfs Project is a comprehensive PM tool that has a One Dashboard View. It allows you to:
View all projects on one platform

See who is working on what

Track work progress for each project

Check actual time vs estimated time of project completion
#2. Efficient Task Management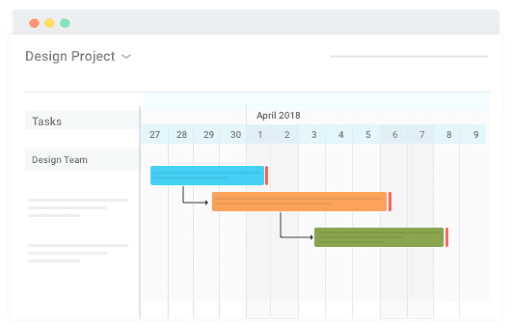 Adopting the right remote project management software is essential for managing multiple tasks efficiently. With task management features, you can create and assign projects to the relevant team anytime, anywhere! This way, all teams have clarity on what they need to do and by when.
With ProProfs Project, you can:
Create task dependencies to ensure teams complete tasks before taking up a new task

Assign tasks to relevant teams on-the-go

Set task permissions so that limited teams can access specific project information
Manage and collaborate with your remote teams with ProProfs Project. Start your free trial.
#3. Easily Track Work Progress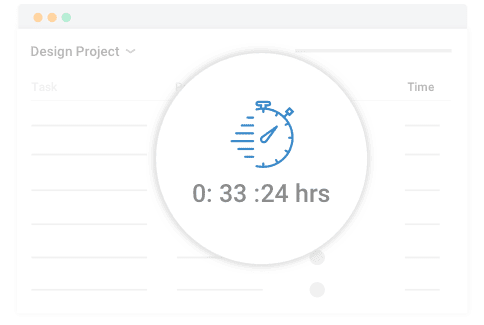 Once a task is assigned, you may have to check its progress in order to ensure it is completed in the desired timeframe.
While you juggle multiple tasks, it can be hard to constantly ask your team for updates. Well, with project management software, it all becomes fairly easy. You can:
#4. Monitor Project Budget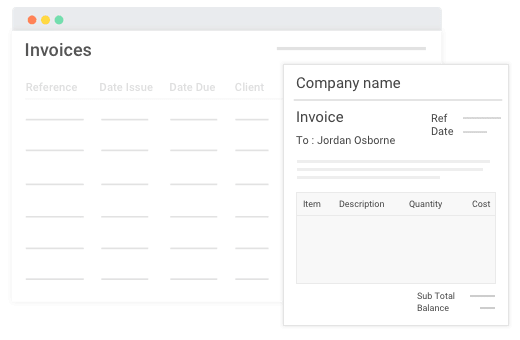 Each project has an allocated budget and you want to ensure that you don't exceed that number. Project management software, like ProProfs Project, lets you track your budget and makes sure you don't exceed your set budget.
This will help you make sure that you aren't putting too many resources on a specific project and running up the cost.
A few features that help your projects stay on-budget include:
Timesheet Entry

Resource Management

Resource Tracking
#5. Efficient Team Collaboration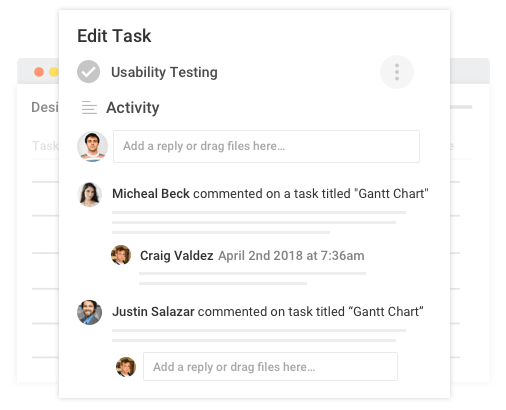 According to a
remote work-study
, 20% of remote workers feel lonely. And this isn't surprising as much of them lack quality face-time. For this reason, it's important to leverage remote tools that boost collaboration.
When tasks are assigned to individuals, you know exactly who is accountable for what. You need to know exactly who to approach when the task is not completed in the specified time or if it isn't done according to the brief. At the same time, when individuals are sure that certain tasks are assigned to them, they know to take the responsibility to complete the work.
So, with project collaboration software, you can:
Give feedback via task comments

Stay in the loop through email notifications
Plan project schedules using a shared calendar

Access, store, and share files with your team on-the-go

Use video conferencing to host team meetings and routine check-ins.
...and so much more!
Manage Remote Teams Easily via Project Management Software!
When it comes to managing remote teams, communication and remote collaboration are key to ensuring your project runs smoothly. And, the best way to nail the two keys of managing remote teams is to adopt the best project management software.
One such tool available in the market is ProProfs Project. Not only does it allow you to complete projects on time, but also ensures seamless team collaboration, It also features tools to generate detailed reports and accurate invoices!
---
Let's take a look at some of the frequently asked questions about managing remote teams efficiently:
Q. What are the key features must I look in a project management software?
When your main focus is to manage remote teams, the key features you must look for include: File Sharing, Single Dashboard, Task Comments. Shared Calendar, and Email Notifications.
Q. How do you bring remote teams together to make them understand your business values?
It is a little tricky to get remote teams to understand and follow your business values if you don't meet them on a regular basis. But, with the proper use of technology, you can definitely make it happen.
Q. How does technology ensure remote teams understand your business goals and help build trust between them?
From video conferencing to chatting with them on a regular basis, it is important to know that maintaining constant contact goes a long way in achieving the key goal. Further, it is beneficial to ensure remote teams meet on a once in a month basis - to have a good connection between remote teams as well.
---
Recommended Read:
Do you want a free Project Management Software?
We have the #1 Online Project Management Software starting at $0