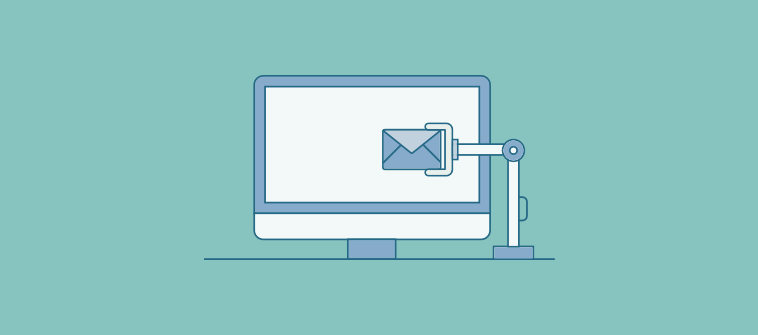 Imagine this:
You take up a new project with a new client.
You set up meetings to understand and plan the project execution strategy.
You adopt a project management software to ensure workflow is streamlined and all project deadlines are met.
But, you overlooked a few factors:
The software didn't have a reporting feature, making it difficult to track team productivity and project execution.

The software was a little over budget, so expenses were an issue now.
So, what was the problem?
The project plan can be perfect, the execution can also be perfectly aligned, but without choosing a project management software that is not only best, but suits your company needs is essential for successful project execution.
Now, we come to the main question at hand - how do you choose best project management software for your company?
That's exactly what we will talk about in this blog.
Before we dig into the process of selecting project management software that ranks #1, it is essential to know why and what do you need in a PM tool. So, let's take a look!
Selecting Project Management Software That's #1: Why is it Important?
There can be various reasons why selecting project management software that stands out of the crowd is important. Some of the reasons include:
Tracking tasks

and their progress

Making

t

ask delegation

relatively easy and less time consuming

Tracking the latest client updates

Saving time so that teams no longer have to skim through long email chains

Simplification of invoicing
Other than the why, some raise "is it fit for my business?" question. May sound obvious, but it's an investment after all. And to know which buyer category your business falls into is just the first step. Let's have a look
Individual/Small Business

:

Collaboration

is one of the pivotal aspects responsible for making a project successful, whether you're a remote developer or someone working in a small organization with employee strength up to 50. Also, scheduling various tasks becomes simple.
Medium Enterprises

: In organizations with 100+ employees, one responsibility that tends to consume a lot of time from a project manager's schedule is

task delegation

. Since there are many employees participating in a project's completion, therefore, it is important to integrate the use of an easy project management tool that helps you assign tasks easily.
Corporations/Large Enterprises

: In a corporation, the main task that keeps a project manager on his toes is the resource and budget allocation. Here, a manager needs to make sure that budget estimates to allocations are recorded at every stage of a project. Missing a single entry may cause an organization huge losses.
Once you've recognized the buyer category your organization belongs to, you'll need to understand the "what you seek" aspect next. This also sets criteria for buying a project management software.
---
Read More: What are Common Project Management Software Features?
---
Criteria for Choosing the Right Project Management Software
Setting criteria for selecting project management software isn't that hard. It can be understood from what you, as a manager, expect from a software. Let's view some of the many aspects that can help you set up criteria for selecting project management software that best suits your organization easily.

✓ Easy Set-Up
It's important from day-1 that the project management tool put to use comes with easy set-up. This helps to save time and motivates the team to get on with their tasks right-away.
✓ One Dashboard to Rule Them All
Like scattered files in an office, different projects and their details saved in different locations of your computer can look messy. This unorganized pattern tends to surpass the project deadlines. To curb this problem, it is important you look for a tool that helps you view all existing and completed projects on one dashboard.
✓ Project Team Management
Another criteria that organizations need to set before you buy project management software, is to see if it will help them set up and manage project teams. That way, you can monitor their performance and assign tasks accordingly.
✓ Collaboration Is the Norm
It is important that your shortlisted project management tool provides an environment for employees to collaborate better. This not only encourages teamwork but also helps every team to complete tasks before/on time.
Once the criteria are set, it will become easier for you to choose best project management software. Let's explore some of the key aspects that help you buy project management software hassle-free.
Choosing The Right Project Management Software: 9 Factors to Consider
You need to consider various factors when planning to buy project management software that's the best for your organization. Some of the factors that play a pivotal role when choosing the right project management software for your organization are given below.
1. Task Management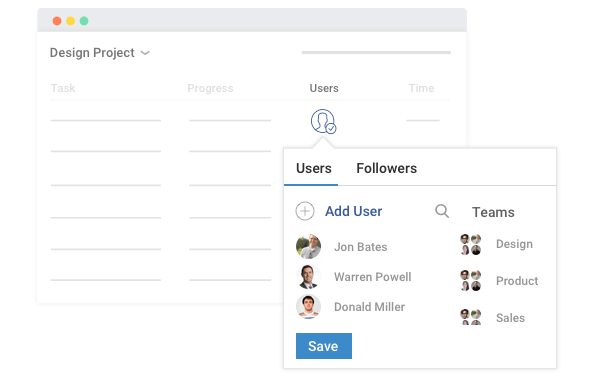 Creating a task or assigning it to respective teams are not the only aspects of a project management software to cover. Planning every stage of a project along with the tool is also an essential factor that shouldn't be missed.
While planning a project with the software, you'll be:
Creating a to-do-list according to task priority,
Scheduling deadlines for all the tasks,
Tracking their progress,
Assigning them to different teams, and more.
That's why it is important to understand what all management activities can be performed with a PM software. After all, it should help you save time and deliver quality outcomes in a hassle-free manner.

2. Software Usability
Another factor that needs your attention is software usability. To check this, you should question the software's fit to your project in various ways.
Can you drag and drop your tasks according to their priority?
Is document storage possible with the software?
Can you provide access to clients and teammates to view a project's progress?
And will the software generate multi-currency invoices?
Looks like a long list of questions, doesn't it? But it's important that you have the answers to these before you invest in project management tools. Software usability should allow you and those using the product with you to drag and drop tasks, document storage, access control, file transfer, and more.
So, when you look into the specs of a project software, make sure that it provides better usability experience.
3. Reporting and Active Management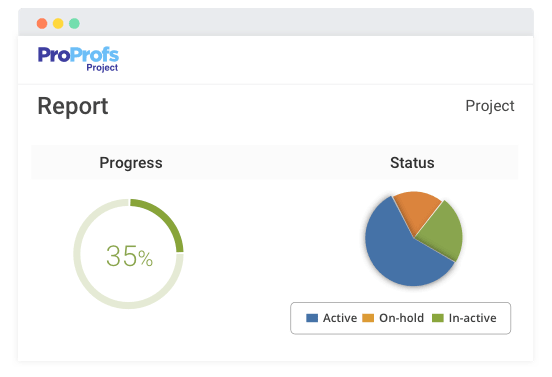 A project manager is responsible towards the completion of various activities, from task tracking to management. That's why missing out on a single activity can impact a project's progress and deliverable.
To avoid further hassles, it is important to incorporate the use of a project management tool. According to a study by Price Waterhouse Coopers, organizations can improve employee performance by integrating PM tools.
Besides active task management and tracking, you can also track the overall progress of all your projects through one dashboard. Also, creating and tracking milestones is a piece of a cake with a simple project management software.
---
Read More: Manage Multiple Tasks with a Feature-Rich ProProfs Project
---
4. Cross-Team Collaboration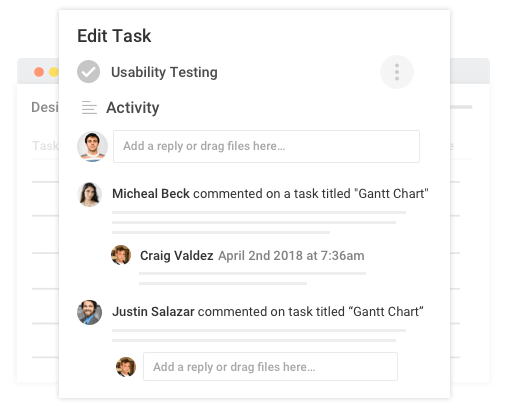 Communication can make or break a project. According to IT Cortex, more than 50% of the projects fail as a result of the breakdown in communication. To avoid such outcomes, it's important that organizations incorporate a collaboration tool to improve cross-team communication.
This can prove beneficial for companies which have hired remote employees. It'll become a hassle-free task for in-house teams to share client updates with remote employees in real-time. This way no latest update will be missed and deliverable can be provided to the client before/on time.
5. Cloud-Based Project Management Software
With more than 60% of the businesses integrating the use of the cloud-based solution, you cannot afford to stay behind.
A cloud-based software is known to provide many benefits to its users. Here are some of them:
A cloud-based project management software provides your team a central workspace that can be accessed anytime, anywhere. Collaboration can be performed seamlessly.

Reliable access is what you seek when planning to invest in a cloud-based software. No matter where you are - in a meeting with stakeholders, a much-awaited networking event, or relaxing on a Sunday at your home, you can easily gain access to information in minutes. You do not have to wait for Monday to arrive and open your local computers to gain information related to a project.
It's a low maintenance technology that is easy to use and meets all functional needs. You hardly spend time offline to install latest updates and understand system requirements.
It's cost efficient according to 82% of companies that

switched to a cloud-based tool

to save money.
---
Read More: 5 Features to Consider Before Investing in a Project Management Software
---
6. Check out Software Reviews
Want to know the product better? That's simple, just compare reviews online. It has become an effective method to choose best project management software. But this method is more effective if you decide not to test and try the product yourself. And that's okay.
Going for the trial period can be a time-consuming process and you'll have other work at hand as an urgent requirement. So, it's better to choose project management software reviews as the next best option.
7. Software Security
Always consider the security features of a PM software provides during its use. It's okay if you're not sharing sensitive information with your clients and other stakeholders. But it's always good to be safe and invest in a product that provides great security features that help you protect your data easily.
8. Software Pricing Plans
In a project, you're bound by time, quality of work, and money. The same is true when you are planning to buy a project management software. You are looking for a tool that you are able to work within a short span of time and doesn't burn a hole in your pocket. But there are some who after setting a budget tend to exceed it.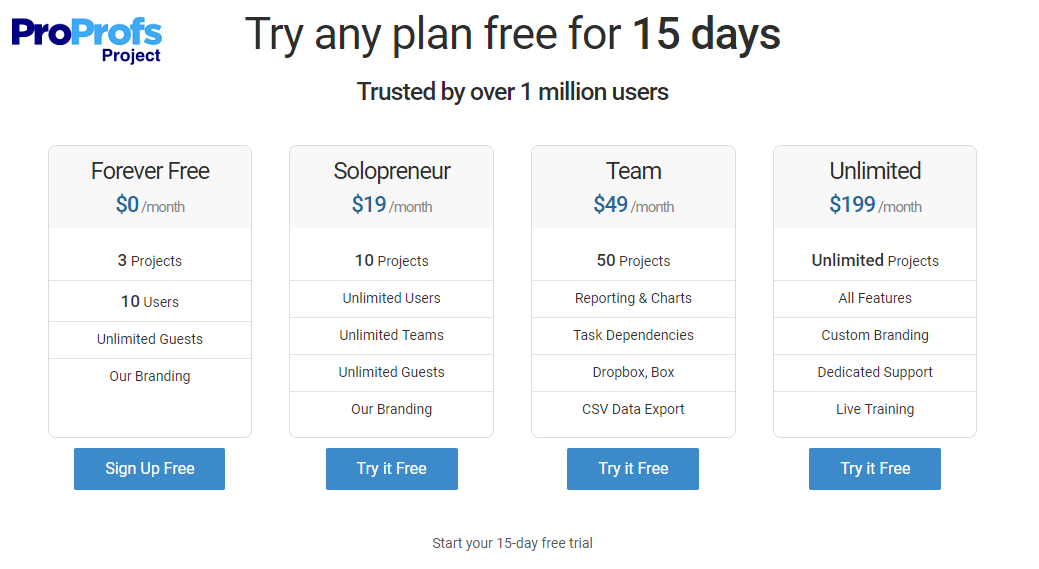 In such a situation, it's important to ask the "how" question.
How to select a software that's pocket-friendly? It's important that you also compare different pricing plans provided by the companies. This can turn out to be a fruitful plan for start-ups and individual users.
So if you've been facing problems in purchasing a simple project management software that meets your expectations, then the guide above can help you choose one easily.
9. Consider Your Options
Besides choosing a cloud-based software, never skip on making comparisons between the existing options available in the market. This is quite a pivotal factor that, as a buyer, you shouldn't overlook. To compare, it's always better to sign up for no obligation, free trials. You can easily explore all the features and compare them with others.
Free trials are efficient in helping you understand whether the product meets your expectations or not. If you've missed on something, no worries. Add some of your team members to understand what all features can be beneficial to manage all tasks and project management software comparisons better.
Choose Best Project Management Software To Streamline Workflows and Improve Team Productivity!
When you have a deadline to meet along with a responsibility to provide the quality deliverable to clients, you can't rely on hunches. It's important to integrate a reliable solution at the workplace that helps you to manage all your tasks and reach your goals easily.
To cut it short, you'll need a project management tool that offers everything you need and that aligns with your company's needs. So, choosing the right project management software becomes critical for successful project execution.
When you buy project management software that's best for your organization, you can manage work, assign tasks, communicate in real-time, and help your clients receive deliverable in time. Surely, it holds solutions to all your problems. But how to choose one?
That's when you tend to take a step back. In addition to searching for project management tools comparison, you need to remember this checklist that will help you know what all factors are essential when choosing the right project management software. Once you're through, you'll be able to integrate one at workplace hassle-free. So, don't wait for your competitors to catch up with you. Just integrate a project management software to stay ahead in the competition.
---
Recommended Read:
Do you want a free Project Management Software?
We have the #1 Online Project Management Software starting at $0