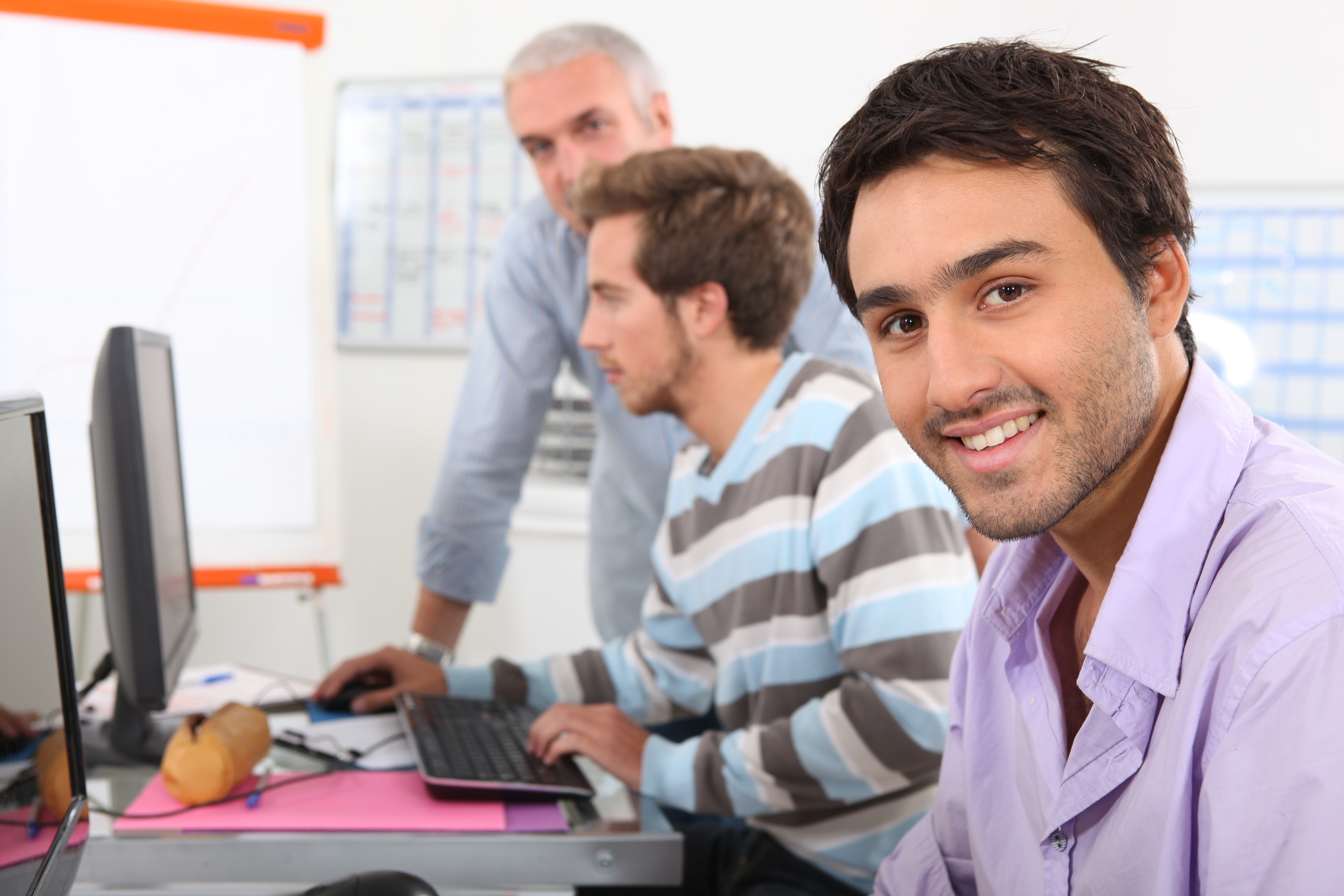 Many companies are starting to use web-based training for part or all of their workforce education programs. This move is in response to a number of trends, including an increased need for training as technology advances and jobs become more specialized. In both theory and practice, web-based training differs significantly from the instructor-led training that has until now made up the majority of training endeavors. For people new to the idea, this post explains what web-based training is and identifies the key elements that make it possible.
Web-based training definition
Web-based training can be defined as any type of training that takes place primarily or fully online. The training may be a full course, like traditional instructor-led training, but because of the format, it is also much more flexible. For example, short video tutorials, performance support resources, and online assessments can all be considered web-based training.
Web-based training also differs from computer-based training and traditional eLearning in that it can (and often does) involve interaction between the instructor and the learners, as well as among the learners in a course.
How does web-based training work?
As we saw above, depending on the type of training, web-based training can take many forms. However, the most common format is quite similar to an online university course: the instructor creates the course using a software program called a learning management system, and then the learners login to the system to access course resources, participate in course discussions, take assessments, and so on. In other words, all of the learning activities and interactions that normally occur in the classroom during instructor-led training instead occur online in a virtual classroom.
Watch This Video To Know How To Set up Your Virtual Classroom in 5 Minutes
Key elements of web-based training
While it may sound complicated, in reality web-based training is quite easy to implement. All the instructor needs are a few digital tools (most of which are available free or at a low cost), and all the learners need is a computer and an Internet connection (some web-based training courses are mobile-compatible, in which case learners can take the course using a tablet or a smartphone).
Here are the key elements of a web-based training course:
Digital course materials. Since all materials are accessed online, they need to be digital. The course materials can take a variety of formats:

Videos. Video lectures are the most popular type of digital course materials. Instructors can record lectures using their webcam and microphone, or they can use a screencast for tutorials, PowerPoint presentations, and so on.
PDFs. Written materials are often included as PDFs. Take the printed materials from an instructor-led course, scan them, save them as PDFs, and voila! you have digital materials for web-based training.
Podcasts, presentations, simulations. Since the courses take place online, any type of online material can be used, including multimedia and interactive resources.
Course activities. Many types of activities can be incorporated into web-based training. Some popular ones are group projects, where learners collaborate to solve problems; reflection activities, where learners write blogs about their experiences and then comment on one another's work; and presentations, where learners work either individually or in groups to create digital presentations.
Class discussions. Just like in an instructor-led training course, learners have plenty of opportunities to talk to each other throughout the course. These discussions usually take place in discussion forums housed within the learning management system, but they can also happen in online chat rooms and on social media sites as well.
Assessments. Finally, like all courses, web-based training has assessments. These also take place online, usually via the learning management system. The instructor uses an online assessment creator to develop quizzes and tests, and then the learners' login and take them online.
As you can see, web-based training is both similar to and different from traditional training. The fact that it is online, however, opens up a wide range of additional possibilities, including mobile learning, project-based learning, and more opportunities for learners to connect.
Do you want a free Training Software?
We have the #1 Learning Management Software for complete learning solution starting at $0