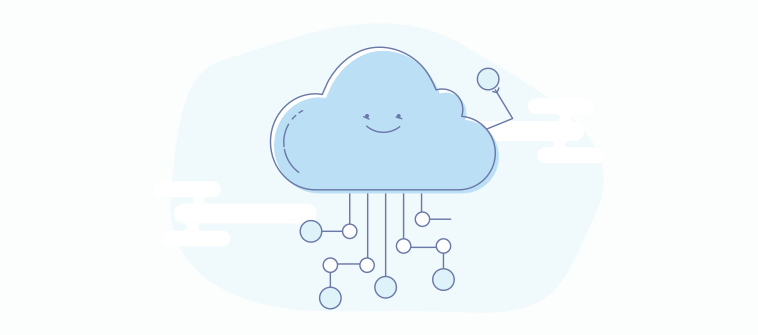 Are you familiar with Tin Can API? If you have been dealing with e-learning then you probably have seen or heard reference to the Tin Can API. If not, then let me help you with it. Referring to the definition cited by Wikipedia:
Tin Can xAPI "is an e-learning software specification that allows learning content and learning systems to speak to each other in a manner that records and tracks all types of learning experiences. Learning experiences are recorded in a Learning Record Store (LRS). LRSs can exist within traditional learning management systems (LMSs) or on their own."
In simple words, Tin Can API track, record, and evaluate the learning activities of each trainee. The data collected and recorded is utilized to assess further the progress made by the learners' through the course.
Not so long ago, Tin Can xAPI had emerged as the latest standard for delivering online training across industries including education. E-Learning courses are not all about developing and sharing learning materials with the users. Companies, especially, look for a feasible employee training solution that takes care of two important tasks at a time: training and evaluating.
Tin Can xAPI, also known as Experience API, emerged as that solution, the ultimate panacea for assessing the effectiveness of the corporate training programs. This particular software specification has proved to be an improved version of its predecessor, SCORM. Irrespective of the fact that both SCORM and TIN CAN are e-learning standards used for measuring the impact of online courses, the question remains: whether or not Tin Can will bring a strategic shift in the e-learning industry?
Before SCORM entered the picture in the year 1999, content developers and e-learning managers faced difficulties with data interoperability. SCORM addressed this issue immediately. E-learning courses were developed using one authoring tool and easily shared with any number of learners on a different platform as long as the courses were SCORM compliant. However, SCORM lacked advanced reporting features and the ability to track learning outside the LMS environment.
The area where SCORM lacks, TIN Can excel. But mere statements carry less weight. Highlighting the benefits of using Tin Can API over SCORM can justify the words spoken in favor of Tin Can.
Tracking Learning Activities Hosted On The LMS
The ultimate purpose of Tin Can API is to track and evaluate learning activities of the trainees. The web-based learning management system, anyway, facilitates 'anytime and anywhere' accessibility both for the learners and managers. But, their activities can also be traced at the time when the trainees are offline. Learning Record Store or LRS take care of the recording part. Every single interaction that is taking place between the learner and the course is virtually recorded. Such valuable records are later used for identifying:
The users who took the course,
The progress made by the learners, and
Point out course areas that need improvement.
Web Browser Restrictions Not Applicable
Since Tin Can xAPI works just fine in the absence of any internet connection, web browser restrictions do not apply here. This particular feature makes Tin Can a perfect option compared to its predecessor. The user has to reconnect the Tin Can LMS to the internet from time to time so that the LRS can gather as much data as possible. Today, learners prefer reading/working on their tablets/laptops/smartphone when traveling places. Such exciting perks offered by e-learning courses can be of great help to them.
Collection Of Data From Sources
Tin Can statement shared between enabled devices facilitate 'anytime and anywhere' accessibility of the course content. Example: if the learner begins taking the course from a desktop, he or she can access the same data later from a laptop or a smartphone. Even, the learning progress is easily traceable from different devices, when used at different times.
Content Developers Can Work Outside The LMS
Content developers can delve further into the depths of creativity when it comes to course presentation. But, they need not rely entirely on a particular browser or technology associated with the browser. You can stay unconfined within an LMS platform. Select the type of technology you feel is right for your training course. All you need is a Learning Record Store or LRS. This is the ultimate tool that you need for storing any data and share it with the LMS after connecting the electronic device to the web. Also, the e-learning course can make use of the data which is sourced from different servers. Such a process enhances the overall learning experience of the course takers since they can access the content outside your standard LMS.
Virtually Track & Record Virtually Anything
This is one specific area where SCORM failed to leave a lasting mark on the users. SCORM's successor Tin Can possess the much-needed capability to virtually track and record anything and everything. Tracking and recording outcomes of serious games, simulations, real-world performances as well as receiving data from offline learning sums up the core responsibility of the versatile Tin Can.
Is your LMS Tin Can compliant???
Choosing the right option is probably the most challenging task ever. Both SCORM and Tin Can have their share of benefits and limitations. If your target is to cater to basic course creation and testing needs, then SCORM compliant LMS can be the solution for you. But, if you need to explore further into more intricate details then opt for the Tin Can compliant LMS.
Tin Can compliant LMS has proved its worth especially when data tracking and recording are the ultimate objectives of any web-based learning program. The mentioned benefits will give you a clear idea why SCORM was replaced by Tin Can.
So, is your LMS Tin Can compliant?