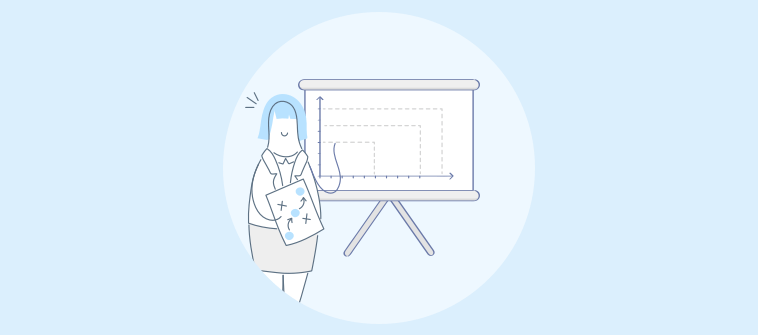 Safety is still a major concern for workers.
A worker gets injured on the job every seven seconds.
What's more disappointing is that each of these accidents is preventable.
In 2018, 5,250 fatal work-related injuries were recorded. This was up 2 percent from 2017.
It is the responsibility of every employer to identify and prevent workplace hazards. One of the most effective ways to achieve it is through regular training.
This blog post answers some of the most pressing questions about OSHA compliance training, including how a well-designed and engaging OSHA course can be a vital element for your business. Let's find out.
What is OSHA Compliance Training?
Before we get to OSHA compliance programs, let's find out: what does OSHA stand for?
In case you aren't already familiar with it, OSHA is an acronym for the Occupational Safety and Health Administration.
It is an agency of the U.S. Department of Labor (DOL) that regulates health and safety standards in workplaces. The agency was established in 1970 under an act signed into law by President Richard Nixon.
OSHA compliance training is a training mandated by the agency.
The OSHA Outreach Training Program is an example of the training designed for employees in all industries. It is aimed at promoting a culture of safety by imparting knowledge about identifying and preventing workplace hazards.
The training deals with employers' responsibilities, employees' rights, and the procedure for filing a complaint as far as occupational safety is concerned.
Watch: What is OSHA Compliance Training?

What are the Types of OSHA Violations?
A company may, at any point in time, be subjected to routine OSHA inspections by safety professionals and health officers. During the course of such inspections, it is possible for instances of violations to come up. For this, the company may attract citations and penalties.
To avoid this, you need to understand the different types of OSHA violations and keep your organization away from them as much as possible.
1.De Minimis
It is basically a technical violation and doesn't entail any penalty. For example, when your workplace implements a safety measure that doesn't strictly adhere to the OSHA standards, it amounts to de minimis violation. This type of violation is considered the least serious among all violations.
Violation consequence: OSHA inspectors only notify a defaulting company and enter the case in the inspection file.
2.Other-Than-Serious
This type of violation doesn't pose an immediate safety risk, but it does indicate non-compliance with OSHA standards. Poor recordkeeping is an example of this violation.
Violation consequence: Depending on the history of violations in an organization and how much it cooperates with OSHA, this violation can attract a maximum penalty of $13,494.
3.Serious
As the name suggests, a serious violation falls in a more dangerous category as it involves a high potential for injury, illness, or even fatality. An intentional or unintentional failure on the part of employers to ensure that their workers wear safety gear or personal protective equipment (PPE) at work is an example of this violation.
Violation consequence: It is termed a serious violation if an employer knew or should know about the hazard but did nothing to take remedial action. The maximum penalty for this OSHA violation can go up to $13,494.
4.Willful Violations
Willful disregard for workers' safety is considered the most serious violation under OSHA.
Violation consequence: Those found responsible for such violations are usually assessed a fine of $134,937. In case there is a fatality involved, it becomes a criminal case. So along with a hefty fine of $250,000, there is a possible jail term.
5.Repeated Violations
Nothing less serious than willful violations are repeated violations. In this case, a company has already been cited for breach of a safety norm, and it still fails to rectify it. In other words, on subsequent inspections, violations of similar nature are revealed.
Violation consequence: Repeated violations carry a maximum penalty of $134,937 per violation.
6.Failure to Abate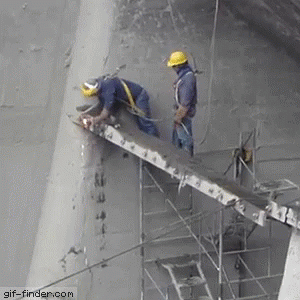 In this type of violation, an employer receives a citation for a safety violation. They are given a due date by which they are required to resolve the issue. If the employer fails to resolve it by that specified time, they face a failure to abate the violation.
Violation consequence: The maximum penalty for this violation is $13,494 per day until a company or employer resolves the matter.
What Are the Most Frequently Cited OSHA Standards?
Each fiscal year, OSHA releases its top frequently cited standards for violations. This data on violations is gathered following worksite inspections by the agency. The objective of releasing this information by OSHA is to sensitize employers to these common violations and enable them to take timely steps to identify, prevent, and manage workplace hazards.
Here's the data for the Fiscal Year 2019.
| Standards | Total No. of Violations |
| --- | --- |
| Fall Protection (1926.501) | 5,677 |
| Scaffolding (1926.451) | 2,939 |
| Hazard Communication (1900.1200) | 2,754 |
| Ladders (1926.1053) | 2,463 |
| Control of Hazardous Energy (Lockout-Tagout) (1910.147) | 2,415 |
| Respiratory Protection (1910.134) | 1,902 |
| Machine Guarding (1910.212) | 1,737 |
| Powered Industrial Trucks (1910.178) | 1,593 |
| Fall Protection – Training Requirements (1926.503) | 1,584 |
| Eye and Face Protection (1926.102) | 1,449 |
OSHA-Required Training Checklist
OSHA requires organizations to meet certain safety and health standards in the workplace "to assure safe and healthful working conditions for working men and women; by authorizing enforcement of the standards developed under the Act; by assisting and encouraging the States in their efforts to assure safe and healthful working conditions; by providing for research, information, education, and training in the field of occupational safety and health."
The aim of this training, like other compliance training programs such as sexual harassment training, is to put in place a well-documented and adequate safety training program imparted by experienced instructors.
Some of the OSHA safety training standards for the general industry are as follows:
Each employee must be trained in the safe use of tools on the job.

This training must be provided by a qualified professional.

The training should be in a language and vocabulary that employees best understand.

The training must be scheduled as frequently as required by laws.

Employers should place at prominent locations the free OSHA posters informing employees about their rights.

Companies must document the training programs and maintain them for a specified period of time.
For more on the key responsibilities of employers in ensuring a safe working condition, here's a summary.
How to Create an Effective OSHA Training Program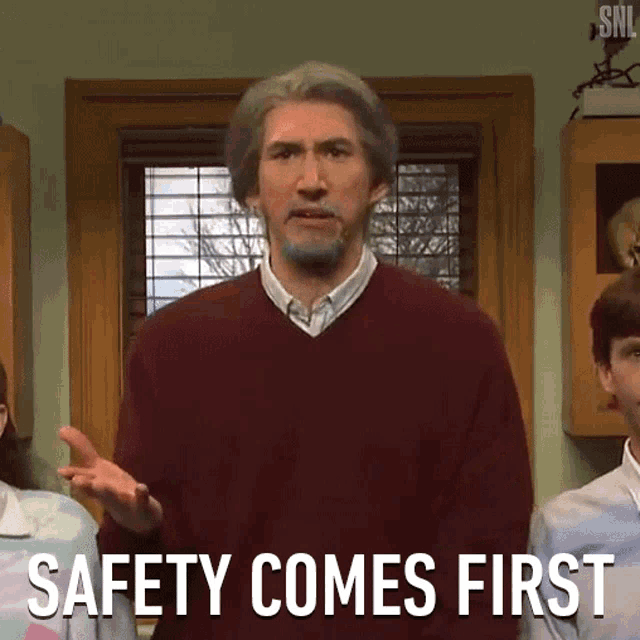 Once you get a fair understanding of OSHA compliance training requirements, the next pertinent question is how to conduct the training.
Every standard OSHA training program involves a thorough assessment of all the potential risks and hazards in a worksite. Along with this, you need to understand your audience and determine their training needs. This will largely depend on their roles and responsibilities as well as their skill levels.
A written official policy, an OSHA compliance course, and software to administer the training also make up other essential ingredients for a successful program.
Let's now look into the stepwise process of planning and implementing an OSHA training online program.
Interesting Read: Why Adopt Web-Based Safety Training?
Step 1: Conduct a Hazard Assessment
A systematic assessment of workplace risks and hazards forms the first key step in OSHA training. It consists of both professional inspections by OSHA and your own internal safety measures. During such safety evaluations, you can gather insights from employees who are directly involved in carrying out the tasks. You can seek their safety tips and suggestions. This will help you identify hazards faster and more accurately.
Step 2: Set Training Goals
Once you've fully assessed the risks and hazards in the workplace, it's time to get down to setting measurable safety goals. Make the training objectives clear so that you can easily evaluate their effectiveness at a later stage. Clarity of goals will also make it easier for both employers and employees to know the expected outcomes.
Step 3: Put a Company Policy in Place
Communicate your organization's commitment to everyone's safety and health through a company-wide policy. Let your employees know that you are complying with all the applicable rules and regulations for a hazard-free workplace. They should feel confident that there is a written plan of action for their occupational safety.
Step 4: Arrange for Safety Resources
It is not enough for compliance training guidelines to be on paper. Your workers should actually be able to put themselves in situations where they can use workplace safety resources.
For example, they should test out various tools and equipment such as gloves, earmuffs, hard hats, visors, and first aid kits during the training sessions. This will prepare them for any future incident.
Step 5: Deploy OSHA Training
After all the groundwork for online OSHA training, you may now provide training to your employees with the help of an OSHA-authorized trainer.
The central idea of such training is to educate employees on:
How to identify, prevent, and control hazards in the workplace

Instruct them on the right way to report illnesses, injuries, and dangerous near misses
A professionally designed OSHA training course is a must-have for any standard workplace safety training program. For example, ProProfs offers a ready-to-use and customizable OSHA compliance training course for businesses. You can use the course as is or modify it to suit your specific needs.
In addition to the course, you get a cloud learning management system (LMS). You can use the tool to design, share, and track employee training the easy and smart way.
The best part of using such training platforms is that you can train not only your in-house teams but those remotely stationed around the world.
Interested in finding out how to make the most of LMS software for compliance training? This blog post will help you.
Do a Post-Training Evaluation
Assessing the effectiveness of OSHA compliance training is another indispensable step. This exercise will help you gain insights into whether you've achieved the training objectives. Conduct a post-training evaluation first by gathering feedback from participants via online surveys. This will provide a quick understanding of how the training program has fared.
You can then follow it up by seeking comments from supervisors based on their observations of employee behaviors following the training.
Not only this, you can even analyze workplace data to see if there are positive trends in terms of improved safety practices. This will be a clear indicator of the training's success.
Watch: How to Create Online Training Courses
Create a Reporting Mechanism
An effective hazard reporting system demonstrates the overall success of OSHA compliance training. It provides employees an avenue for identifying and reporting potential risks and injuries in the workplace. Based on this, employers can investigate the matters, take follow-up actions, and maintain records. All this will enable them to stay compliant with OSHA requirements while ensuring that all employees are aware of and using the redressal system.
Make Continuous Improvements
Like other major workplace training programs, OSHA training cannot be static. You need to continue to improve it in the light of changing laws and regulations. This will make it more accurate, relevant, and effective in the long term. Set aside some quality time for your team members to discuss training-related ideas so that you can make the most of it.
---
Also Read: Online Compliance Training: 10 Best Practices To Know
---
Benefits of OSHA Compliance Training
OSHA training brings several benefits to those engaged in high-risk occupations such as construction, though it applies to the general industry as well. Some of the top benefits worth knowing are:
Increased awareness of handling unsafe working conditions

Ability to identify worksite hazards

Fewer occasions for OSHA inspections

Less chances of workplace sickness, injuries, & accidents

Reduced costs on workers' compensations

High safety standards and practices

Organizational accountability

Compliance with OSHA regulations

No fines and penalties for violations

(Source:atlantictraining)
Best OSHA Training Course
OSHA doesn't specify which training course employers should use for workplace training. OSHA leaves it to employers to decide on the resources and methods to be used to ensure ideal working conditions for employees. In other words, it's up to the employers to find the right course for the purpose.
Generally, OSHA's online safety training is divided into two types – a 10-hour program for construction and general industry and a 30-hour program for construction and general industry.
The OSHA 10-Hour Training Program educates employees with the knowledge and skills to identify, avoid, prevent, and control hazards. The program is targeted at entry-level workers and generally deals with the safety responsibilities of employers and workers' rights.
On successful completion of this course, participants receive a U.S. Department of Labor card.
Similarly, the 30-Hour Training Program is primarily aimed at site supervisors. Supervisors, including foremen and safety managers from entry to senior level, can take it. The program discusses topics such as general safety, safety inspections, and personal protection.
The OSHA compliance training course by ProProfs is created by industry experts in collaboration with top instructional designers. It is comprehensive, engaging, and used by countless customers worldwide. You can easily customize it by adding online quizzes and surveys, uploading existing material, and with branding. Administering the course also becomes easy with a scalable virtual classroom software integrated with ProProfs.
The course is 100% online and accessible anytime, anywhere.
Read More: 10 Best OSHA Training Courses
OSHA Compliance Training Certification
Wondering what is OSHA certification and how to get OSHA certification online?
Officially, OSHA does not certify employees on completing the 10-Hour or 30-Hour OSHA Outreach Training Program. This is because the program is voluntary; its sole purpose is to spread awareness about workplace hazards, preventive measures employers should take, and employees' rights.
The program does not strictly meet the training requirements spelled out in OSHA standards.
According to an OSHA disclaimer,
"Although some states, municipalities or others may require outreach training as a condition of employment, it is not an OSHA requirement. None of the courses within the Outreach Training Program is considered a certification."
Some employers may, however, require their employees to earn a pocketable plastic DOL card upon successful completion of OSHA training. This card serves as proof of the training.
Role of HR Managers in OSHA Compliance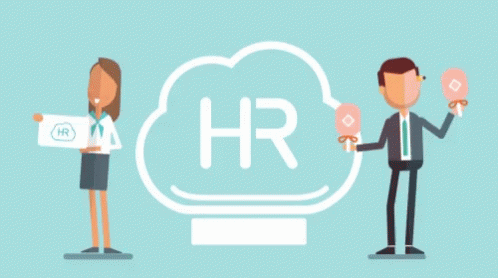 HR departments everywhere have been conducting various employee training programs from the beginning. To name a few, onboarding, technical training, and product training are common. A compliance training program such as OSHA mandatory training also comes under the purview of HR managers.
While in big organizations, safety officers oversee the safety policies and measures, in the case of small and mid-size enterprises, the HR managers shoulder that responsibility.
The duties of HR managers in OSHA compliance training spread over three main areas – training, recordkeeping, and reporting.
Let's understand them one by one.
Training
They should spread awareness about the rights of employees (

read the detailed document here

) to a safe and healthful workplace.

Training should talk about the ways to handle emergencies involving hazardous substances, accidents, sickness, and injuries.

Employees should be trained in a language and vocabulary they understand.

HR managers should display the official OSHA poster titled

"Job Safety and Health. It's the Law!"

in and around office premises.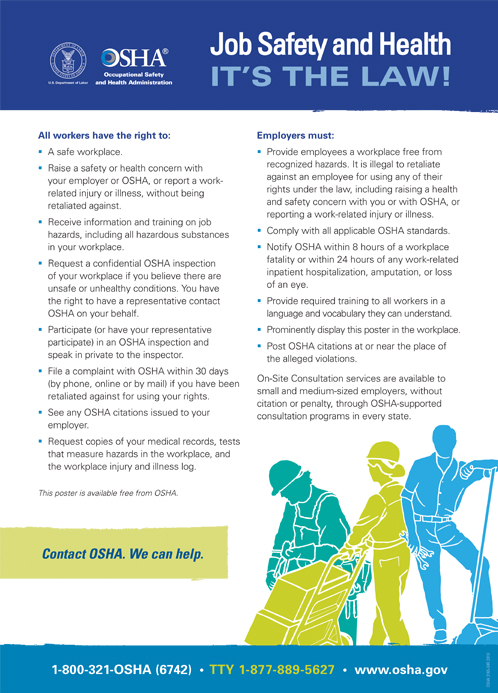 Recordkeeping
Recordkeeping forms another chief duty of HR managers. They should maintain a record of illnesses and injuries in the workplace, which employers need to furnish to OSHA officials on demand.
Form 300, 300A, and 301 are OSHA forms that they are required to fill in to enter the logs.
HR managers can use these records as a reference for workplace incidents over a period of time to make sure there's a reduction in OSHA enforcement cases.
Reporting
According to existing safety laws, all employers must notify OSHA in case an employee suffers fatality on the job or experiences loss of an eye, hospitalization, or amputation.
All fatalities are required to be reported within eight hours of the incident. In-patient medical needs are supposed to be reported within 24 hours.
You may contact one of these local OSHA offices to report workplace incidents. Call the 24-hour hotline 1-800-321-6742. You can fill this form to report incidents online.
While reporting to OSHA, you need to provide the following details:
Name of your business

Details of affected employees

Location and time of the incident

Description of the incident

Contact details
OSHA Compliance Training for a Safer Workforce
Every employee deserves a safe environment to perform their duties unhindered. Workplace illnesses and injuries can strike anyone, anytime, anywhere without warning. Don't let your employees be caught off guard.
If you're yet to deploy workplace safety training, now is the right time to get down to it. Set and enforce safety standards as recommended by OSHA. Train and bring your employees up to speed.
The best thing you can do to ensure the safety and health of your workers is to stay prepared. If you're looking for a professionally designed OSHA course or an LMS to administer it, ProProfs can help.
Do you want free Training Software?
We have the #1 Learning Management Software for complete learning solution starting at $0