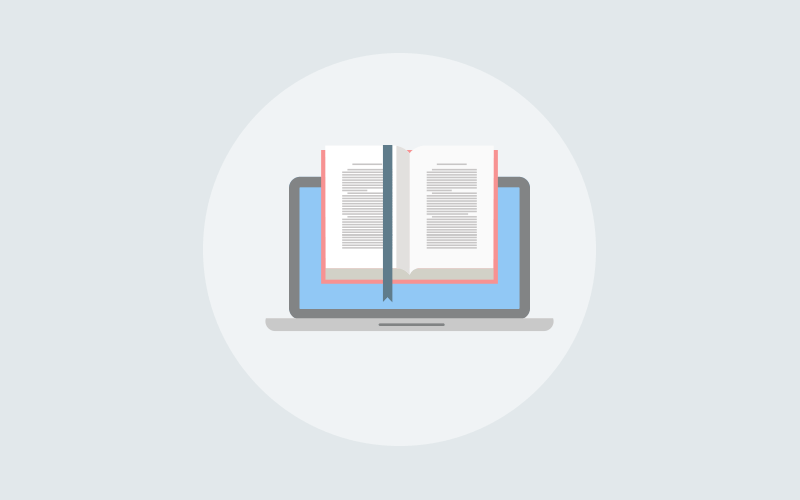 Ask any eLearning expert about the ingredients of achieving success with online learning and their answer is likely to include – 'choice of platform, 'features offered', 'learner's ability', 'trainer's knowledge' and may be even 'luck'.
But there is another important ingredient that many forget to focus on – i.e. personalization.
In today's world where technology dominates almost every aspect of our lives, the 'one-size-fits-all' solution doesn't work. Since, consumers nowadays demand 'personalization', businesses are readily following this approach to make a product or service more endearing to the target audience. This holds true for eLearning as well where personal learning environments (which enables learners to manage and control their own learning experience) are sought by many.
Both trainers and learners favor customized learning because knowledge retention is higher when learning is more specific to an individual needs and goals. Personalization gives an edge which off-the-shelf course fails to deliver. In other words, it should be at the heart of every eLearning endeavor.
What is Personalized eLearning?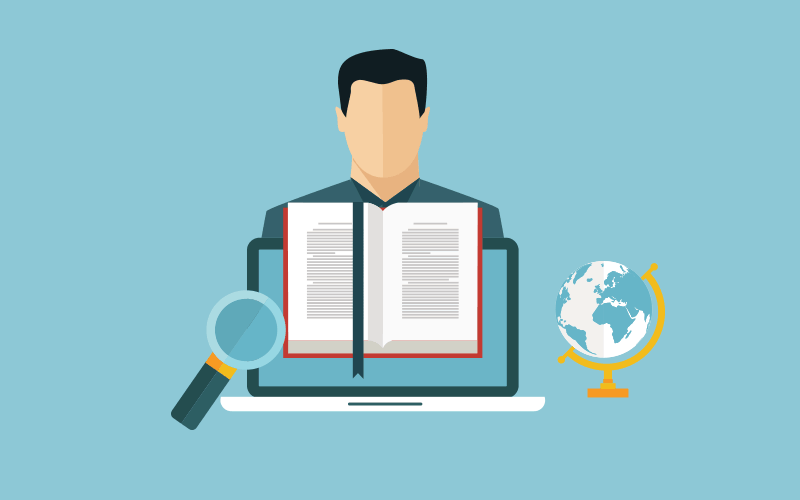 It offers the students complete freedom to set their own targets, progress at their desired pace and even communicate with instructors in a way that traditional learning isn't capable of offering. In other words, personalized eLearning allow the learners to manage their own learning.
Let's take a look at an example of the present use of technologies to make this concept crystal clear. From email and messaging apps that you use to stay connected to the digital boxes that are preferred for watching TV – all (Yes, all of them) offer the users with customization options.
Read More: 10 Best eLearning Authoring Tools
In regard to the eLearning space, 'personalizaion' focuses on –
The environment (how the content appears in front of the learner – font sizes, colors, backgrounds, themes etc)

The content (audio, video, textual, graphical etc)

The interaction that happens between the trainer, learner and the learning content (gamification, blended learning, quizzes, tutorials, adaptive learning etc)

The sequence of the content to be delivered

How the learners will be judged

What feedback mechanisms will be provided
and much more.
While the conventional eLearning acted as a mere extension to symmetric learning approaches, the personalized approach has been responsible for shifting the focus from instructor-led to 'student-centric' learning approach. What made personalized eLearning stand out from its conventional counterpart is its ability to recognize learners as a heterogeneous mix of individuals.
---
Read More:- 9 Experts Explain Why eLearning Success Depends on Microlearning
---
What Makes Personalized eLearning Important for Enterprise Businesses?
It doesn't matter how many people work for you or what are your training requirements, personalized eLearning offers a series of benefits to a business. One of the key advantages of choosing tailored training approach compared to 'one-size-fit-all' eLearning courses is the significant jump in employee performance. This is also one of the reasons why many enterprises are now creating their online courses from the ground-up.
Read More: 10 Best Online Course Platforms
Here are some of the other benefits of creating tailored eLearning –
– Emphasis on the subject matter and key skill sets: Instead of using a pre-built online course that encompasses a wide range of topics, a tailored approach will let you focus on the particular requirements of your corporate learners.
For instance, if your client servicing team needs to improve their knowledge on 'how to carry out POS transactions', then the eLearning course should include scenarios that display in-depth information related to the check out system comprising enterprise specific processes and procedures.
– Gives employees anytime, anywhere access to information: Personalized approach ensures that training isn't restricted to a specific place or time. It can happen even when they are on the move, while they at home or during commuting.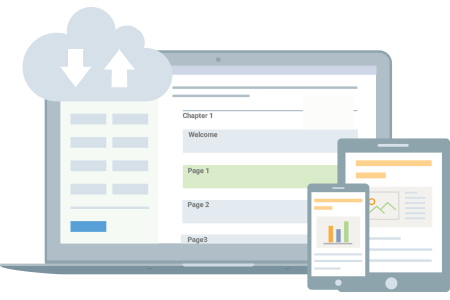 For instance, if you want to train your sales team about the company policies, making your eLearning training content compatible with varied devices (Android, iPhone etc) and OS will ensure easy information access and sharing from a location and device of their choice.
– Brings the real-world scenarios to the forefront: A customized online training course teaches the learners to apply the knowledge on the job, which will allow them to fine-tune their knowledge and improve productivity.
The tailored approach allows inclusion of interesting stories, real-world examples etc that makes it easy for the students to learn at a fast pace.
– Improved knowledge retention: Creating customized eLearning courses leads to better knowledge retention, which will help them perform their job more diligently. In fact, businesses can make customized online training experiences more memorable by developing eLearning courses for specific job skills or departments.
– Brand integration creates expectations: Tailored eLearning creation can also be customized to comprise branding, which is able to develop a deeper connection with the corporate learners and lets them know about the company expectations.
Since the employees are the 'face' of a company (because they connect with clients on a daily basis), offering them customized training will help them align their work behaviors with the business expectations.
For instance, if your talk about the relevance of client servicing throughout you customized eLearning course, your employees will be aware that excellent customer care is among one of the priority areas.
– Improved chances to coach more students effectively: In a traditional classroom, it is tough for a teacher to pay attention and remember how the students are performing. With a personalized learning, the instructors are aware of the problem areas of the students (thanks to advanced analytics and reporting ) which helps them coach students better.
How can Instructors Personalize the eLearning Experience of the Students?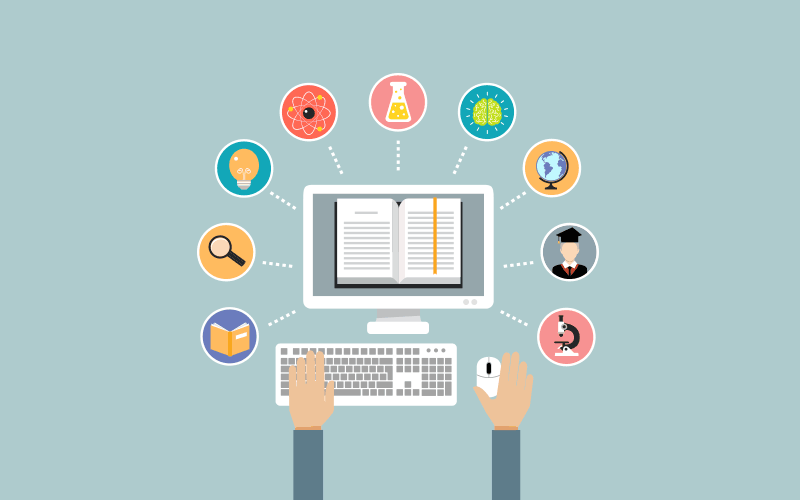 Apart from undertaking an in-depth evaluation of the existing eLearning courses to identify ways to personalize them, there are varied other factors involved that impact the students' ability to learn (such as age, demographics, cultural background, the education level etc). All of them play an important role in deciding how to approach eLearning personalization.
Here are some of the key points that should be considered –
– Learner personalization: For every individual learner, the course should be personalized. It is important to use his/her name (such as 'Joe Adams' displayed in the image below), instead of just using a generic "Student A." This name should be used throughout the course (e.g. "Well done, Joe Adams…you've passed the test!")

– Identify individual competency: Allow the students to skip few sections of a course and give them the freedom to access different modules. By letting your learners to explore the varied parts of the content (even if they aren't actively learning it) is a great way to allow eager learners to explore the varied segments they find enticing (something similar they would do when reading a book).
– Media personalization: No two student learn and grasp knowledge at the same pace. While some do it in few hours, many take days to master a concept. Similarly, some learn faster by watching a video, many prefer a PDF file or a PPT. Giving multiple options and adding videos, images to training content is a great way to support every learner's individual learning styles.
– Environment personalization: To make an immediate difference, changing the 'look and feel' matters. By uploading the company logo and making it appear prominently, your learners will feel that the Learning Management System isn't an external tool.

To learn more about branding a course, read our article on Brand and Describe Your Classroom with Your Own Logo and Title
– Making optimal use of email alerts: In a situation, where you want to push a new learning initiative via the LMS Software, the students should receive an automated email alert. This feature is an absolute must-have because it will let the users know when they are needed to start training.
ProProfs Training Maker supports this feature and the below-displayed images will help you understand better how to go about it.
Step 1

Step 2

Step 3

– Inculcating Gamification: In the past, companies used to conduct workshops for employees and give them incentives after successfully completing learning/ training targets. Nowadays, cloud-based LMS platforms have implemented 'gamification' by allowing instructors to keep a close watch on the student learning activities and give them automated customized certificates to ensure that they are rewarded for their participation.
– Leveraging Social Media: There's no denying that social media is an integral part of the modern day. Since a considerable part of our social lives takes place online, it makes complete sense to use this robust medium not just for sharing funny videos or catching up with friends but for eLearning a well.
LMS platforms using social media as a vehicle for eLearning (where admin are able to share social links with learners) have adopted this approach to make training more learner-centric.
To sum up, personalized eLearning is here to stay because it allows students to have control over the learning graph and achieve targets.
Your turn: Does your eLearning tool support personalization? Do share your thoughts with us in the comments below.
Do you want a free Training Software?
We have the #1 Learning Management Software for complete learning solution starting at $0