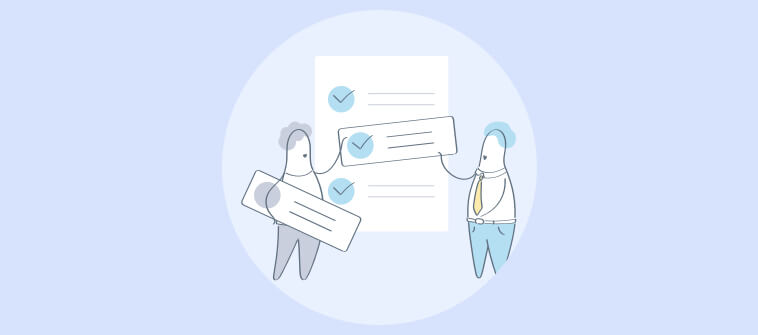 To get the right answer, you have to ask the right question.
Many organizations still look at training such as induction training as a mere formality, done as a customary practice. This is a huge mistake on their part.
Whether it is a corporate training or an eLearning program, it can never be a shot in the dark. As a business owner or instructor, you invest your time, energy, and money in organizing training and learning sessions.
In fact, the 2018 Training Industry Report says that the average training expenditures for large companies increased from $17 million in 2017 to $19.7 million in 2018. Similarly, the number of midsize companies rose $600,000 to $2.1 million in 2018.
These stats hammer home the point that businesses are spending a lot on employee training. So, obviously, such training should be measurable to business owners and trainees to see if they are effective and meet business goals.
Also, you want to tie training to your business objectives. So, it makes complete sense to make learning & development as meaningful as you can.
One of the best ways to ensure a positive outcome from online training is to base your training decisions on learners' data. Surveys provide actionable information for all kinds of training programs including leadership training, diversity training, and sexual harassment prevention training.
When you gather feedback from training participants through the right post-training survey questions, you get a feel of the quality of training, what learners feel about it, necessary areas for improvement, and whether you need to change your training approach.
With this in mind, we discuss in this blog 10 effective training evaluation survey questions that you should include in your training survey. But before that, find out how important it is to come up with the right questions and how to make them hit the bull's eye. Read on to find out.
Importance of Framing the Right Training Survey Questions
Watch This Video:


If you do not ask the right questions, you do not get the right answers. A question asked in the right way often points to its own answer Edward Hodnett, author
This can't be truer than when you speak of surveys. When you use the right feedback survey questions for training, it will elicit the right responses.
Asking relevant questions will reveal how training sessions are shaping up, how participants look at them, and what you can do to improve them, if necessary.
Tricks like keeping the questions short, clear, and genuine will fetch honest and objective responses from training participants as there is no room for confusion here.
---
Read More:- 200+ Survey Question & Examples
---
How to Make Survey Questions Highly Effective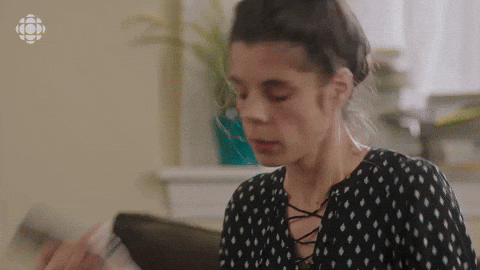 There are always certain ways to create your survey questions. It doesn't matter whether you're talking about online HR training, customer service training, or channel partner training, the same rules apply everywhere. Among those rules, the following can be helpful:
Long ones can be a real turn-off, they keep people from completing them. So, mind it.
1-2 is too less while anything above 5 is too much. Give learners an optimal range to decide their response.
Never Force Learners to Make Comments
Sometimes people do not have anything to say. Respect that. Don't make filling out comments field mandatory unless you request the respondents to type in random text or just to complete a survey or skip it altogether.
Sometimes, Use Statements, Not Just Questions
Give participants the chance to answer beyond a mere yes or no. Let them rate their level of agreement with your statements.
The length of training was fine. If a respondent disagrees with this statement, does it mean it was too long or too short? There is no simple way to know.
Remember, when you make your survey questions effectively, you are working towards training effectiveness.
---
Read More:- Checklist for Creating an Effective Customer Survey
---
10 Training Survey Questions to Include in Your Survey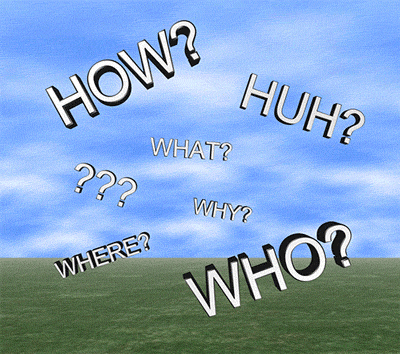 Now let's come to the section that you all have been waiting for on this blog. These are the 10 handpicked survey questions for training feedback designed to help you make the most of your online training surveys. Check them out:
#1 Did You Find The Course Content Helpful?
A training course survey question like this is a great way to kick off your survey. This helps you identify whether the training content meets the expectations of the course participants. For instance, if your respondents conveyed that the training failed to meet their expectations, this possibly indicates a problem with the course content.
Generally, respondents can answer the question with a simple 'Yes' or 'No' If you, however, wish to get more detail, you could include a 'Why' or 'Why Not' question.
#2 Was The Time Allocated Sufficient To Cover All Topics?
It is essential to identify whether your learners got sufficient time to go through all the course topics thoroughly. This is because self-paced learning is an important feature in modern knowledge management systems such as ProProfs Training Maker. If your tool doesn't offer that, then training program survey questions like this get even more important.
#3 How Would You Rate The Instructor?
This is one of the most common staff training survey questions.
In addition to measuring the quality of your course, you need to find out how learners rate your instructor. They can give the ratings based on the knowledge level, organizational skills, and delivery method of the instructor.
A low rating may indicate that the instructor is not fit to deliver the course, while a high rating would indicate that the respondents find the instructor suitable.
#4 What Did You Specifically Learn That You Think Is New & Invaluable To You?
Different learners learn different things at the same time that you allocate for a course. That's why it is interesting to know as an instructor what exactly do each of your learners learn through your course.
This will provide you insights into the values your course is adding to their learning and development (L&D) process.
---
Quick Help:- How to Allocate Specific Points to a Question
---
#5 Do You Think The Courses Are Easily Applicable?
When we talk about workplace training, we talk about applying whatever the employees have learned during the course of training to their day-to-day job responsibilities. So, to learn about the practicality of a course matters a lot to corporate instructors. If it were just like studying for school exams, it would be totally meaningless.
#6 Was The Class Size of The Training Optimal?
The size of the training group should also be on your radar. The course participants should feel that they were given equal treatment and their needs were met. This survey question will shed light on whether your learners felt at ease in their groups. Along with a 'Yes' or 'No' reply, give respondents some space to add a comment to elaborate their replies.
This will help you make changes to the numbers of enrollees per session for better results.
#7 How Would Rate the Overall Training?
You can ask your learners to rate the overall training on a scale of 1 to 5, 1 being poor and 5 being outstanding.
This will give you a fair idea of how your online training turned out. A majority of low ratings is an indication of your training failing to give the impact that you envisioned, and this provides you a chance to revisit it for a post mortem.
#8 Are You Happy With The Training?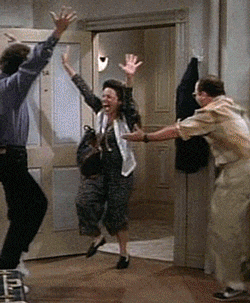 A survey without a happiness index question is incomplete. If a learner is happy with your training, it sums up everything that you want to hear. It means they have had a good experience taking your course and completing it. Also, a happy learner tends to learn more and retain better what's in your coursework.
No matter how many high ratings your course received, there is always a room for improvement. There is always a second perspective and a look from a different angle by another person. As long as you are open to constructive and helpful suggestions, your training will continue to improve in quality and the value they bring to learners. Hence, such training needs analysis survey questions.
#10 Would You Recommend The Training To Your Colleagues?
A willingness on the part of course participants to recommend your training readily to someone they know is another indication of its success. A 'Yes' or 'No' response is most common for this kind of question.
A high number of 'Yes' responses is an unmistakable sign that the training has lived up to everyone's expectations – from planning to execution and reception.
---
Quick Help:- Leading Companies Use ProProfs Training Maker Software
---
Planning to Create Your First Online Training Survey? It's Simple
On many occasions, you'd find that if you are not getting the right responses from training participants, your poor training survey questions are to blame entirely.
If you know what you want from your online training, framing the right training survey questions for employees is a work of just a few minutes.
The simple rule of thumb is: ask the right questions, get the responses you expect, improve your training, and sustain it. Only then success will be on your side.
Even as you can use ProProf Training Maker to create and share online training courses, our other product Survey Maker, the online survey maker, can help you take control of all survey related activities. Use professionally developed training survey templates questions for your surveys.
Request a demo or take a quick tour. You can also call us @ (855) 776-7763 to speak with one of our sales reps.
Read More: 10 Best Online Training Platforms
Do you want a free Training Software?
We have the #1 Learning Management Software for complete learning solution starting at $0