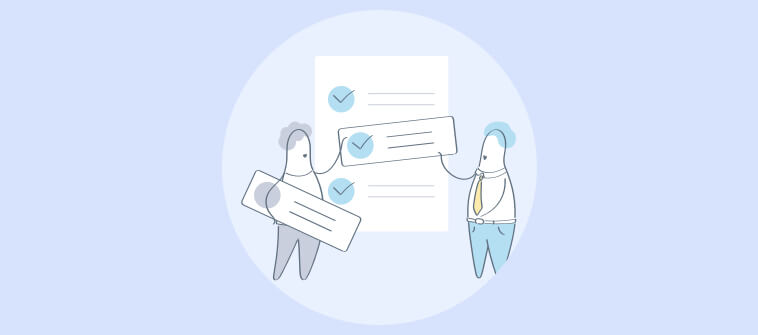 According to the 2020 Training Industry Report by Training Magazine, the average training expenditures for large companies increased from $17.7 million in 2019 to $22 million in 2020. Similarly, the number for small companies increased from $367,490 to $506,819 during the same timeframe.
Despite the need to spend so much and prioritize training, many organizations still look at training, such as induction training as a mere formality, done as a customary practice.
This is a huge mistake on their part.
Whether it is corporate training or an eLearning program, it can never be a shot in the dark. As a business owner or instructor, you invest your time and money in organizing training sessions.
So, obviously, such programs should be measurable to see if they are effective and meet the learning goals. Also, you want to tie training to your business objectives.
One of the best ways to ensure positive outcomes from online training is to base your training decisions on learners' data. Surveys provide actionable information on all kinds of training programs, be it leadership training, diversity training, or sexual harassment prevention training.
With this in mind, we'll discuss in this blog 10 effective training evaluation survey questions that you should include in your training survey. But before that, find out how important it is to come up with the right questions and how to make them hit the bull's eye.
Read on to find out.
Watch: How to Create Online Surveys Easily

Why You Need to Conduct a Training Survey
When you gather feedback from training participants through the right post-training survey questions, you get a sense of the quality of training, learners' reaction to it, necessary areas for improvement, and whether you need to change your training approach.
Through surveys, you can:
Determine training effectiveness
Assess the satisfaction of participants
Evaluate the effectiveness of the instructor
Know the kind of training you need to offer
The idea is to create the right conditions for effective learning through training evaluations so that learners can implement what they learned in actual work situations.
When to Conduct a Training Feedback Survey
The best time to run a training survey is right after the training session when your participants' minds are still fresh. This will reveal whether the training created the right impact and learners learned in the best possible way.
In addition to this, you might consider conducting a survey before you deliver the training. This will help you assess the training requirements of would-be participants, knowledge gaps, and the preferred delivery method.
Importance of Framing the Right Training Survey Questions
To get the right answer, you have to ask the right question.
This can't be truer than when you speak of surveys. When you use the right feedback survey questions for training, it will elicit the right responses.
Asking relevant questions will reveal how training sessions are shaping up, how participants look at them, and what you can do to improve them, if necessary. If you had a web development course, for instance, you can ask whether they can use a website builder
Tricks like keeping the questions short, clear, and genuine will fetch honest and objective responses from training participants as there is no room for confusion here.
---
Read More: 200+ Survey Question Examples For Your Feedback Forms
---
How to Make Training Survey Questions Highly Effective
There are always certain ways to create your survey questions. It doesn't matter whether you're talking about online HR training, customer service training, or channel partner training; the same rules apply everywhere. Among those rules, the following can be helpful:
1. Keep the Surveys Short
Keep the surveys as short as possible. This will ensure higher completion rate and check the number of drop-offs of respondents. Ideally, a survey should be made up of 10 questions maximum so that participants can attempt them in just 2-5 minutes.
If there are a large number of questions, learners will not be able to give sufficient attention to each as they race to complete them. This can jeopardize the accuracy of the results you're expecting.
2. Choose a 4-5 Point Scale
A rating scale of 1-2 is too less while anything above 5 is too much. Give learners an optimal range to decide their response. This will make it easier for them to choose an option.
3. Never Force Learners to Make Comments
Sometimes people do not have anything to say. Respect that. Don't make filling out a comments field mandatory unless you request the respondents to type in some random text just to complete a survey or skip it altogether.
4. Use Statements, Not Just Questions
Give participants the chance to respond to survey questions for training effectiveness beyond a mere yes or no answer. Let them rate their level of agreement with your statements.
5. Avoid Vague Questions
The length of training was fine. If a respondent disagrees with this statement, does it mean it was too long or too short? There is no simple way to know.
Remember, when you make your survey questions effective, you are working towards training effectiveness.
---
Read More: Checklist for Creating an Effective Customer Survey
---
15 Online Training Survey Questions You Must Ask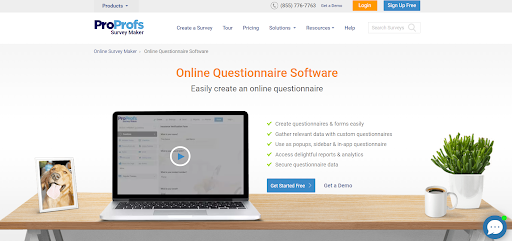 Now let's come to the section that you all have been waiting for eagerly. These are the 15 well-researched survey questions for training feedback designed to help you make the most of your online training surveys.
#1. Did You Find the Course Content Helpful?
Training course survey questions like this are a great way to kick off your survey. They help you identify whether the training content meets the expectations of the course participants.
For instance, if your respondents conveyed that the training failed to meet their expectations, this possibly indicates a problem with the course content.
Response type: Generally, respondents can answer the question with a simple 'Yes' or 'No'. If you wish to get more detail, you could include a 'Why' or 'Why Not' question.
---
Read More:
---
#2. How Did You Feel While Going Through the Course?
Did your learners feel excited while taking the course? Or did it bore them to death? These are some of the questions that you'd certainly want an answer to, right from the moment you deliver the course.
It can help you know what's on your learners' minds.
Response type: Learners can respond to this question by choosing from a range of emotions, such as great, indifferent, bored, and discouraged.
#3. What Did You Enjoy the Most in This Course?
Discovering what your learners like most in your course and what they would like to see more is key to training success. It can be the chapter quizzes, videos with lovable animated characters, or scenarios that they can easily connect to. Find it out through a suitable question like this.
Response type: Survey participants can respond to this question based on the course highlights you give. The highlights are made up of the different course elements that you think should engage them.
#4. Was the Training Interactive Enough?
As long as your training is interactive, learners will learn better, retain information longer, and apply them to real work situations. This makes it a fundamental element in training. This question will help you determine the interactivity of your training program from the perspective of learners.
Response type: A simple yes or no answer is good enough here unless you want to follow up with an additional and related question.
#5. Was the Time Allocated Sufficient to Cover All Topics?
It is essential to identify whether your learners got sufficient time to thoroughly go through all the course topics. That's because self-paced learning is an important feature in modern learning management systems such as ProProfs Training Maker.
If your tool doesn't offer that, then training program survey questions like this get even more important.
Response type: In this case also, a yes or no response would suffice. If you want a more elaborate answer, you can ask them to pinpoint the issue they faced.
#6. How Would You Rate the Instructor?
This is one of the most common staff training survey questions.
In addition to measuring the quality of your course, you need to find out how learners rate your instructor. They can give the ratings based on the instructor's knowledge level, organizational skills, and delivery method.
A low rating may indicate that the instructor is not fit to deliver the course, while a high rating would indicate that the respondents find the instructor suitable.
Response type: This would be on a scale of 1 to 10 as is the practice, 1 being poor and 10 being excellent.
#7. What Did You Specifically Learn that You Think is New & Invaluable to You?
Different learners learn different things at the same time that you allocate to a course. That's why it is interesting to know, as an instructor, what exactly each of your learners learns through your course.
This will provide you insights into the values your course is adding to their learning and development (L&D) process.
Response type: The answer to this would generally be in free form of 1-2 sentences as your respondents share what they find most valuable about the training.
---
Quick Help: How to Allocate Specific Points to a Question
---
#8. Do You Think the Courses Are Easily Applicable?
When we talk about workplace training, we talk about applying whatever the employees have learned during the course of training to their day-to-day job responsibilities.
So, it is important for corporate instructors to learn about the practicality of a course. If it were just like studying for school exams, it would be totally meaningless.
Response type: Survey takers will respond to this question with a simple yes or no. If you want more detail, you can add a "why" to the end of the question.
#9. Was the Class Size of the Training Optimal?
The size of the training group should also be on your radar. The course participants should feel that they were given equal treatment and their needs were met.
This survey question will shed light on whether your learners felt at ease in their group. Along with a 'Yes' or 'No' reply, give respondents some space to add a comment to elaborate their replies.
This will help you make changes to the numbers of enrollees per session for better results.
Response type: Yes or No. If the response is negative, you may think about revising the instructor to class size ratio.
#10. How Would You Rate the Overall Training?
You can ask your learners to rate the overall training on a scale of 1 to 5, 1 being poor and 5 being outstanding.
This will give you a fair idea of how your online training turned out. A majority of low ratings indicate that your training failed to give the impact you envisioned, which provides you a chance to revisit it for a post-mortem.
Response type: Participants can rate on any of the rating scales like numerical, descriptive, or comparative scale.
#11. Are You Happy With the Training?
A survey without a happiness index question is incomplete. If a learner is happy with your training, it sums up everything that you want to hear. It means they have had a good experience taking your course and completing it.
Also, a happy learner tends to learn more and retain better what's in your coursework.

Response type: Survey respondents will find it easy to respond to such questions with a smiley rating scale like the above.
#12. Was the Training Relevant to Your Needs?
Participants should be able to establish a connection between the training and the value it adds to their learning & development needs. They should find the program relevant and meaningful to their job roles.
To get to know how appropriate it is for them, you should ask this question.
Response type: Like most answers to survey questions, the answer to this question will be a "yes" or "no". If the answer is a no, then you may add room for an explanation of what the participants think was irrelevant and inapplicable.
#13. Any Suggestions for Improvement that You'd Like to Share?
No matter how many high ratings your course received, there is always room for improvement. There is always a second perspective and a chance to look from a different angle.
As long as you are open to constructive suggestions, your training will continue to improve in quality and the value they bring to learners. Hence, such training needs analysis survey questions.
Response type: Depends on what your training participants think the need for course or overall training improvement is.
#14. Would You Recommend the Training to Your Colleagues?
A willingness of course participants to recommend your training readily to someone they know is another indication of its success. A 'Yes' or 'No' response is most common for this kind of question.
A high number of 'Yes' responses is an unmistakable sign that the training has lived up to everyone's expectations – from planning to execution and reception.
Response type: Yes or No.
#15. Would You Love to Take a Course Like This Again?
It is a simple 'yes' or 'no' question, but it can be a strong message indicating the success or failure of your course.
A willingness to take similar courses in the future shows that your learners find the current course interesting and helpful. On the other hand, a negative response is a signal for you to revisit and examine what is wrong with the course.
Response type: Yes or No.
---
Interesting Read: Leading Companies Use ProProfs Training Maker Software
---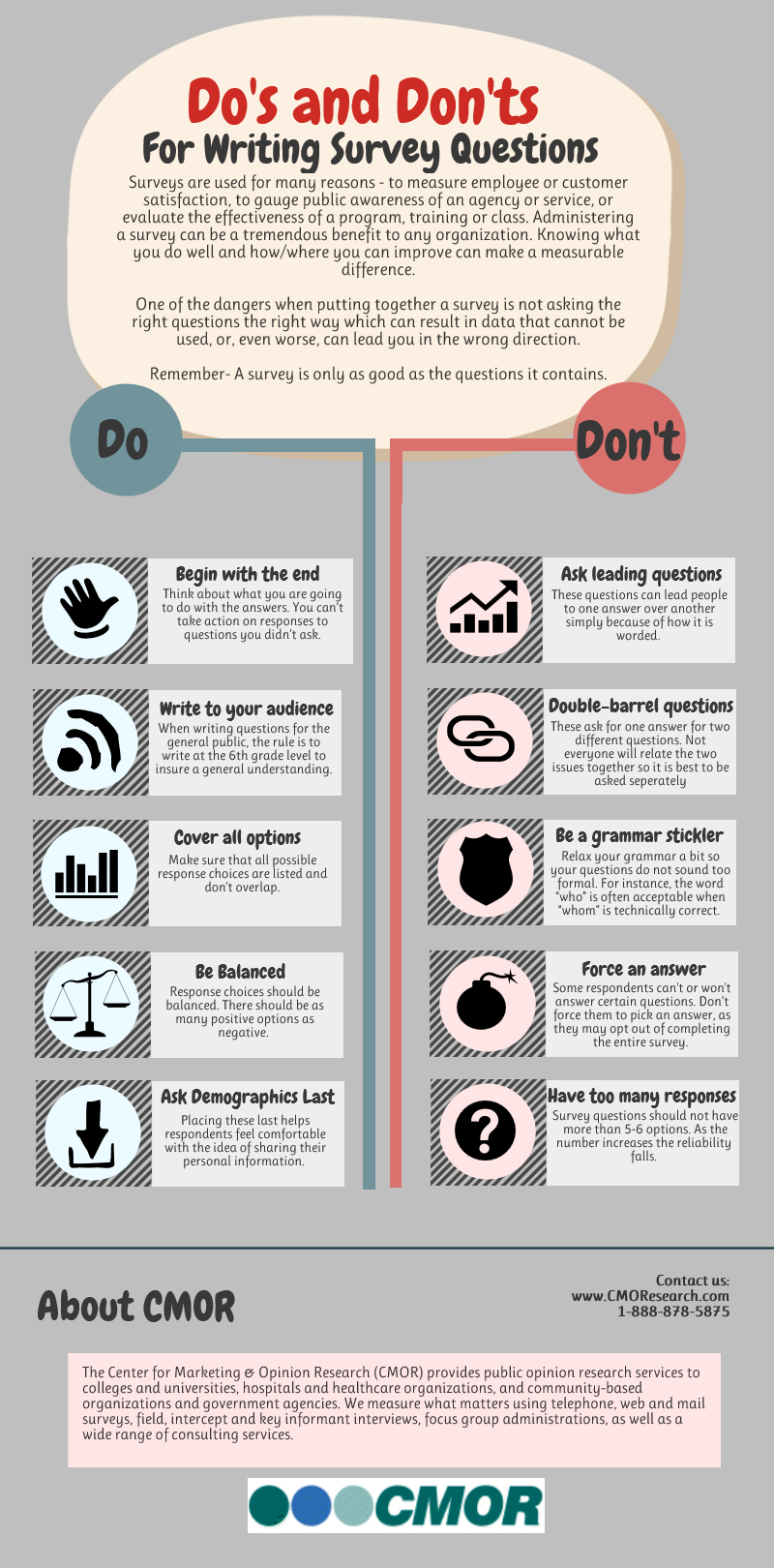 (Source: cmoresearch.com)
Best Pre-Training Survey Questions to Ask
Pre-training surveys provide an idea of what your training participants are expecting from the program. This can be in terms of the course quality, proficiency of instructors, and takeaways.
Here are some training survey questions examples you can ask before the commencement of training:
#1. What Do You Expect to Get From This Training?
The chances are that your training participants don't have the same expectations from the training as you. That's why it is important to know their expectations before you deploy the training.

You can use the answers to adjust the course so that it meets the expectations. Doing this can improve the overall effectiveness of the training.
#2. What Topics Would You Like to Learn During the Training?
This question will throw light on the participants' interest areas based on their learning needs. Is it leadership training that they would like to focus on initially? Or is it some role-based technical skills that they require to quickly adapt to the work environment?
Whichever is the case, it is a good idea to understand their preference first and set up the training accordingly.
#3. What is the Performance Problem You Are Experiencing?


Unless it is compliance topics, m
ost training programs are intended to address some performance or productivity issues. Employees are expected to contribute to their best capacity to business growth and goal achievement.
So, a question like this will reveal the learning needs of your training participants to bridge any gaps in knowledge and skills. It will help you address them directly through training and make everyone's effort worthwhile.
#4. Which Skills Would You Like to Improve Following this Training?
This question follows next to the preceding question and the answer will be closely related to the previous question's answer.
If your participants feel they need improvement in certain areas of their job, obviously they will be specifying those skills.
It can be learning soft skills, acquiring the skills to do teamwork, or time management skills. It is about understanding the expectations of your learners.
#5. What is the Difficulty Level You Expect From This Training?
A beginner will be at a loss if you assign technical topics that need advanced knowledge to comprehend. Similarly, the more experienced learners would find beginner-level training quite bland and a complete waste of time.
That's why assigning a course that is the right fit for your participants is a must. It should match their knowledge and skill level.
Best Post-Training Survey Questions to Ask
In addition to the 15 survey questions we discussed earlier, you can ask a few more important questions following a training program. This will address the problem of not knowing which questions to ask at this stage.
Find out.
#1. How Would You Rate the Flow of the Course?
Do your learners find the course logical, consistent, and easy to follow? Are there distinct separations between different sections? Do they find each section equally engaging?

These are some of the insightful questions that will throw light on the course's flow.
#2. Was the Language Used Easy to Understand?
No matter what subject or topic you're teaching, choice of language is critical. You should speak to your course participants in a colloquial language like you would do in person. Avoid using complex words and phrases when you can do it in a simple language.

This will remove any room for confusion and misinterpretation and enable learners to learn faster and better.
#3. How Do You Find the Course Delivery Platform?
Along with a well-designed course, the platform you use to deliver courses and tests is essential. Learners should find it intuitive and easy to navigate. Otherwise, it will take away their focus from the course if they need to learn how to use it.
This question will reveal if you are using the right platform for your training, such as an LMS.
#4. Does the Course Include Enough Interactive Elements?
While developing training courses in a short time, you may miss including all the essential interactive elements in them. Ideally, a course should include media in different formats, including images, videos, audio, PDFs, and infographics.
Not including them means a lost chance to learn effectively. This survey question will give an idea of what you should include in your future courses.
#5. Were You Able to Take the Course on Any Device?
This question will help you gauge the comfort level of your learners while taking a course. You should know how they took your course, when, and where. An understanding of their learning habits is key to perfect training delivery.
#6. Did You Encounter Any Technical Issues While Taking the Course?
Technical issues of any kind can ruin a seamless learning experience. It can be a bug, downtime, or freezing. Identifying and resolving them will offer a positive experience to the participants.
Depending on the response to this question, you can troubleshoot the issues and rectify them so that learners can engage in uninterrupted learning.
Start Creating Your Training Survey Questions
On many occasions, you'd find that your training survey questions are to blame if you are not getting the right responses from training participants.
If you know what you want from your online training, framing the right training survey questions for employees is a work of just a few minutes.
The simple rule of thumb is:
ask the right questions
get the right responses
improve your training
sustain it
Only then will success be on your side.
Even as you can use ProProf Training Maker to create and share online training courses, our online survey software Survey Maker can help you take control of all survey-related activities.
This survey tool comes with pre-designed survey templates and question types for different survey types.
Do you want free Training Software?
We have the #1 Online Training Software for employee training & assessment