The emergence of social media challenged businesses to optimize performance in many areas but what they should certainly be given credit for is making companies dependent on this viable medium beyond what they could have ever imagined. The controversial topic of engaging employees and streamlining their experience went all the way from controversy to reality, as employers understood that the social contribution of their workers can't be guaranteed, but it is nevertheless critical for the success of their businesses.
According to CARA's 2010 Survey on social media impact, nearly 70% of what is learned in life and at work happens through informal and social learning. The Balance, on the other hand, lists the incapacity to boost employee skills and the lack of opportunity to use them as one of the main factors for job abandonment. For business owners, this can be a great opportunity to get in touch with employees and make work meaningful. If applied right, informal learning can become the competitive edge for every company.
Read More: 10 Best Online Training Platforms
Why does informal learning demand equal importance as formal learning?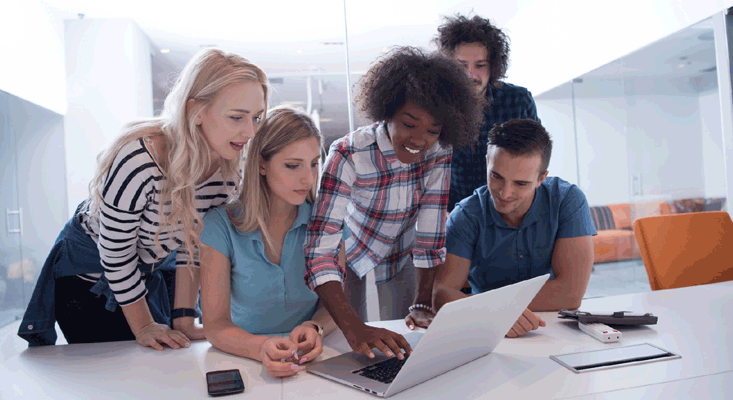 The lack of rules, syllables and training schedules reduces the pressure and leads to positive results.

You don't have to plan it or invest heavily as it can happen anytime, anywhere.

Employees are able to focus on practicing things they like and are more eager to adopt details that could add value to the overall organizational mission.

It lacks the hard-line competitiveness of formal education and therefore enhances collaboration.

It is fun and enticing.

Probably, most of your competitors have not yet considered it.
Since unscheduled training strategy can be useful in every company to broaden employees' knowledge and skill sets, it is key for businesses to use it as an integral part of dull and repetitive operations. If you are thinking how to approach this, here are few pointers that will throw light on why informal learning assumes relevance for a company.
---
Read More:- Importance of Informal Learning in Business
---
Most of the time, informal learning will be initiated and conducted by employees themselves, especially in situations where they need to find an ad hoc solution to casual problems. Sometimes, they will consult each other for suggestions and other times hoop online for solutions, but it is hard to assume where their guesswork could take them without the proper guidance.
Read More: 10 Best Employee Training Software
What the employer has to do is to develop a goal-oriented eLearning strategy for employees to follow, and make sure they know how to close performance gaps without adversely affecting the objectives of the company. In the ideal case, he should prepare a list of main learning objectives, and suggest possible activities that could help achieve them. In such a situation, a fully equipped LMS Software is a great tool to have, especially to help on board the new employees.
Ensures access to interactive learning materials in case of emergency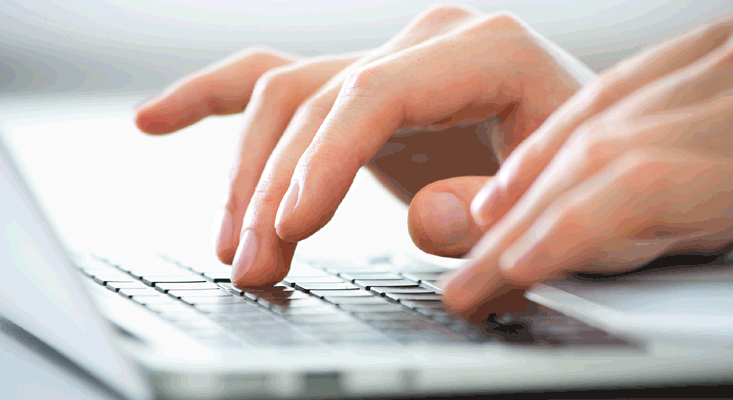 It's true that managers can't always be around to suggest a solution or rely absolutely on the employee's capacity to make the right decision. In order to avoid guesstimation and costly errors, they should consider the possible issues in advance and prepare a micro-learning base of training papers, videos, and practices employees could turn to at any moment.
The learning base should be user-friendly, fully searchable and hosted in the cloud so that it would be accessible from mobile devices and while out of the office. A special training kit should be prepared for novice workers to adopt the company's working style in the shortest time possible.
Creative employers can even go as far as to establish a dedicated corporate blog where all team members can contribute, initiate discussions and bring up common problems for group solving. This is a smart strategy for measuring employee satisfaction and gathering valuable feedback.
Empowers learning on social media
Another smart thing employers can do is involve social media in the informal learning process. This is an easy and fun way to connect employees and invite them to discuss topics and ideas in an environment they like and enjoy. It will mean that the employer should start a new group or trigger a forum discussion, or be actively involved suggesting topics per week and sharing materials employees may find interesting.
Since most of the office progress you can stimulate through online learning will be virtual, hence what you should do instead is to foster self-guidance and set only the ground rules of how something should be done instead of planning the process.
This will mean that your employees will choose how to acquire new skills, expand their knowledge have enough space to learn from their own mistakes and implement corrections as well. Basically, the employee should always feel free to seek knowledge outside the framework you've suggested and make their own decisions.
What is even more important – be there for them. Make sure they can turn to you with questions and ideas and realize that informal education is an important part of your work.
Purchasing the right LMS can do wonders for any business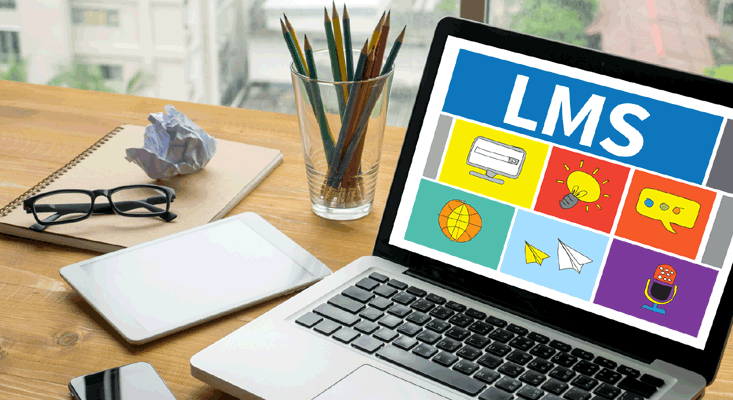 An LMS is capable of replacing conventional lectures and learning methods because it gives the corporates a centralized hub for training materials. Moreover, an LMS also helps to evaluate and grade the performance of each employee and identify the right person for a particular task.
It is best to choose a solution that can be customized and allows to create engaging and interactive courses including text and multimedia to make learning fun. With a good LMS, the manager will be able to distribute content and ensure his entire team is well informed apart from saving money he'd invest into standardized training.
Conclusion
Since incorporating informal approach in corporate training can help a business grow, hence it is the responsibility of the corporates to adopt it and use it proficiently.
Do you want free Training Software?
We have the #1 Online Training Software for employee training & assessment