Sameer Bhatia, Founder & CEO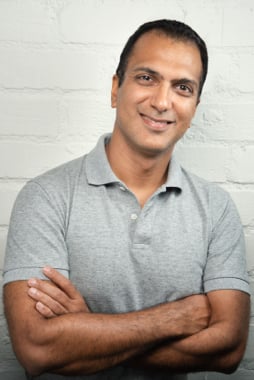 Sameer is the Founder and Chief Executive Officer of ProProfs.com. He believes that software should make you happy, and is driven to create delightfully smart software with awesome support.
ProProfs was founded on the idea of building and sharing knowledge. Today, ProProfs software is used by millions of users each month and help you work better, get smarter employees, and create happier customers. The site hosts 1,000,000+ pieces of content in 90+ languages and is a leading platform for online training and assessment with the world's largest library of professional tests and quizzes. ProProfs products are used by many Fortune 500 companies such as Sony and Dell, along with users from leading educational institutes like Harvard and Yale.
Sameer is an ed-tech veteran and has been a serial internet entrepreneur. His past startups have been in e-learning and online retail along with a niche search engine to compete with Google. With ProProfs, Sameer is building a 100-year company and is committed to building meaningful careers and great customer experiences. His academic background is in technology with a Masters in Computer Science from the University of Southern California (USC).
Sameer believes in simplicity and always endeavors to make ProProfs products simple enough for anyone to use without any prior experience or training. His favorite word is 'delight' and dislikes the term 'customer satisfaction' as he believes that "satisfaction" is low bar and users must get nothing less than a delightful experience at ProProfs.
Sameer lives in Los Angeles with his wife & two daughters.
Sameer is also President of Batia.com