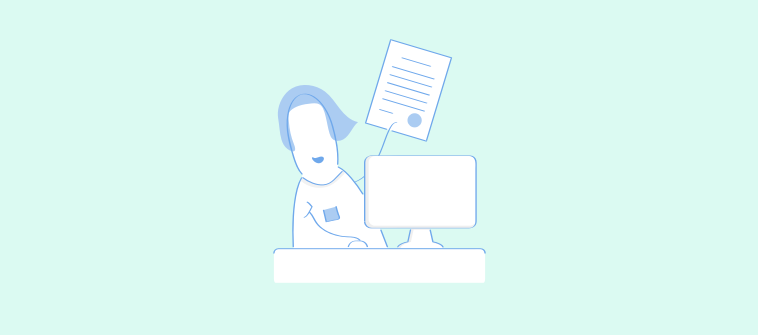 In this day and age where technology rules the roost, self-help is what customers and employees seek. Calling a customer care representative and waiting for hours to ask a simple query or emailing support staff and waiting for days to get a response is frustrating. It is even more intolerable in today's scenario where instant gratification dominates the preferences of people.
According to Forrester, 53% of US online adults abandon online purchases on not finding quick answers to their questions. The same research points out that a whopping 73% of adults agree that valuing their time is important for companies to provide good online customer service.
This is the reason why most customers and employees today, look out for self-help options as they are convenient and eliminate the dependency on external parties.
Enter knowledge base. It empowers customers with self-help, enabling them to find answers to their questions instantly. But to leverage its power for your business, let's understand it by learning about its features and knowing how to build a knowledge base.
What is a Knowledge Base?
An online knowledge base is a centralized repository of information. It is used as a tool to store, organize, and retrieve information on a range of topics.
Given the bouquet of benefits a knowledge base provides, organizations have started realizing the importance of having a knowledge base for their employees as well as customers.

Why do you need an online knowledge base?
The uber-fast and the extremely connected world we live in has made it imperative for businesses to provide their customers with instant access to information. In fact, doing this is no more a choice. It has become a basic necessity to survive the online battlefield and be on top of your game.
Providing your customers with a carefully-designed online knowledge base ensures that:
They are able to find answers to their questions quickly, without depending on any external support.

Support staff answers customer questions quickly by referring to a centralized knowledge base.

Your support staff doesn't have to answer the same questions again and again. This reduces their workload, leaving them with ample time to focus on serious customer queries.
Not just customers, a knowledge base is equally helpful for employees. Empowering your employees with a central platform where they can search and share information quickly, helps them work in a better way.
How to build a knowledge base?
With the right software, creating an impeccable knowledge base becomes an easy-breezy affair.
Here are a few tips that will help you build a best-in-class knowledge base for your business:
Understand your needs

Identify your target audience

Get your content ready - write from scratch or upload existing content

Structure and organize your content

Include images and videos

Customize your document to make it reader-friendly
Let's have a quick look at how a knowledge base software can be used to create different types of knowledge bases-
Uses of a Knowledge Base Software
Knowledge base software has various use cases. You can leverage it to create help guides, internal knowledge bases, FAQs, etc. as per your requirements.
Simply put, you can use a knowledge base software to build:
Internal Knowledge Base: Create a compelling internal knowledge base, and empower your employees to create and share information easily, collaborate with colleagues, and carry out tasks smoothly.

Online FAQs:

Create, manage, and publish frequently asked questions on your website and provide relevant information to your customers.

Help Sites: Build a full-fledged help site that's equipped with smart features and an easy-to-use interface. Let your customers solve queries on their own by navigating through the self-help site.
Software Documentation: Use knowledge base software to create unmatched software documentation for your customers. Help your clients solve queries related to your software product, on their own, without contacting your support staff. This will reduce customer tickets significantly and relieve your support staff from answering the same questions again and again.
User Guides and Manuals: Create online user manuals and guides for your customers and help them instantly address any issues related to your product or services.
Employee Training Manuals:

Use knowledge base software to create training manuals for your employees. Enable your newly-appointed employees to train themselves on the various aspects of their new role and provide them a smooth onboarding experience.

Employee Handbooks: Build online employee handbooks and include relevant information on your firm's HR, legal, leave, and employment-related policies. Make sure your employees always have access to the most updated version of your policies and company procedures with handbooks.
---
1-
Let's look at how Duracell used ProProfs Knowledge Base software to serve its customers:
What Duracell needed?
Duracell had launched a cloud storage service that will allow its customers to access files remotely from any internet-connected gadget.
The solution offered by ProProfs
ProProfs Knowledge Base software helped Duracell build cloud-based documentation for its customers. As Duracell's cloud products continue to grow, so will their documentation.
2- Here's another example of how ProProfs helped Sycamore Education in reducing customer tickets:
What did Sycamore Education need?
Sycamore Education wanted to build a central platform where its customers could find answers to questions and give feedback in case their queries weren't resolved.
The solution offered by ProProfs
ProProfs helped Sycamore Education in building a rich knowledge platform that empowered its customers with self-service. This reduced its support tickets significantly and also improved customer satisfaction.
These success stories show how beneficial a knowledge base can be in serving customers and providing them excellent self-service experiences.
---
Let's now look at some of the major features that an ideal knowledge base software tool should comprise of:
Major Knowledge Base Features
1. WYSIWYG Editor

Authoring content and formatting it is a cakewalk with WYSIWYG editor. The formatting options it provides, are unique and can help you craft your content in the best possible way. It also allows you to embed images and videos easily in your document. A versatile and high-performing text editor, WYSIWYG can make the task of content creation, a breeze for you.
2. Context-Sensitive Help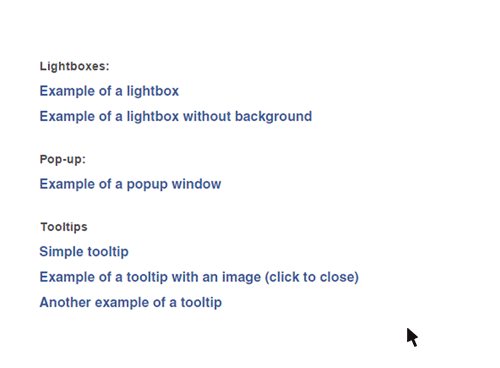 You can easily add
contextual help
to your online knowledge base to deliver relevant information instantly to your customers. You can use
tooltips
, lightboxes, and
pop-ups
to explain a technical term, additional features of a product, provide pricing disclaimers, and much more. Incorporating context-sensitive help in your knowledge bank helps in enhancing user experience and improving customer support.
3. Powerful Integrations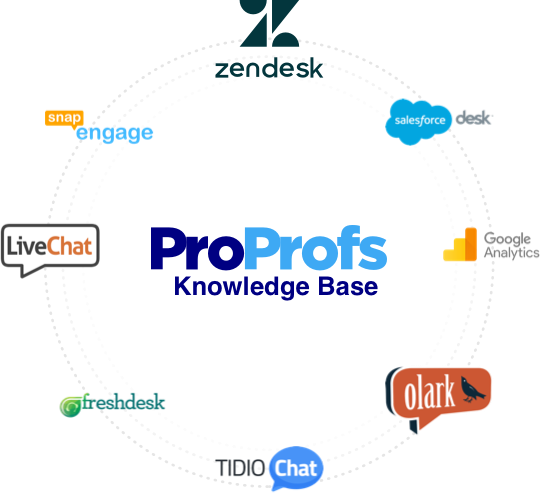 An ideal knowledge base software offers robust integrations with powerful tools like
Google Analytics
,
Zendesk
,
Freshdesk
, and more. Leverage them to get added advantages and create excellent experiences for your customers and employees.
4. Intelligent Search

Create a highly-searchable online knowledge base by using the Google-like search functionality. Provide a seamless search experience to readers by giving relevant page and content-related suggestions. Ensure that the right content is displayed to your readers whenever they search for something.
5. Conditional Content
Set custom rules to control content visibility and ensure that only authorized users can view or edit the content. Assign different roles in the knowledge base software such as writer, editor, administrator, and viewer to have clarity on who can do what in the knowledge base.
Not just this, there are many other features that you can explore to drive your knowledge base from good to great.
Explore the various features of ProProfs Knowledge Base software and create an impressive online knowledge base that reflects your efforts to delight your customers as well as employees.
Do you want a free Knowledge Base Software?
We have the #1 Knowledge Base Software for delightful self-service help center starting at $0