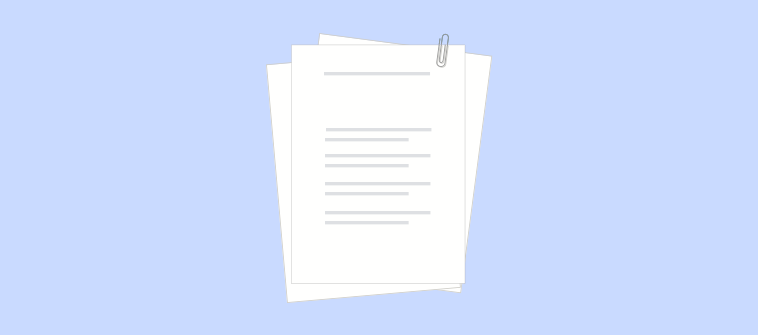 You've just got a product and it is ready to be launched in the market. But you need an end-user documentation prepared before you hit the market. Now you're wondering how to create its end-user documentation,
right
?
The thought of building documentation seems quite daunting at first but in reality, it's not. We're here to help you with the process of creating impressive user documentation. But before we proceed with a step-by-step guide to lead you through the process, let's discuss what exactly is end-user documentation and why it's so important:
What's end-user documentation?
End-user documentation or user guidance manual is one of the best tools to provide customer service. It may be in the form of PDFs, online documents, video walk-throughs, or printed materials. A compelling end-user documentation should explicitly cover the entire functionality of a product or service. If done right, it helps you in providing better customer service. While exceptional customer support is essential to guide customers to use your software properly, many customers prefer figuring out things by themselves. For them, a carefully-designed user documentation comes to their rescue.
Why is end-user documentation so important?
Several reasons necessitate you to have user documentation in place. It is considered to be the best way to assist customers if they get stuck while using your software product. Well written user documentation, consisting of helpful information, pays-off in the long run. Nothing can make your customers happier than excellent customer service, and a satisfied customer can work as a brand ambassador.
Further, detailed product documentation significantly reduces the load on your customer support staff. It not only helps your customers but also assists your support team to a great extent. Your support team can quickly find the answer to a query asked by your clients.
How to create great end-user documentation?
Please note that end-user documentation is not the same as technical documentation, since they serve different purposes. Therefore, they shouldn't be written in a similar fashion. The purpose of technical documentation is to teach someone everything that is required to know about a particular subject, while end-user documentation serves as a step-by-step guide to accomplish specific tasks. In simple terms, it answers the most basic question, "how to do or use something."
---
Recommended Read: Create End-User Documentation With Top Documentation Tools
---
Follow these 4-steps for creating great end-user documentation:
Step 1: Identify your end users
Identifying your audience is the foremost step for creating user documentation. So, it's imperative to determine your end users before beginning to build your documentation. But it's not as easy as it sounds. Your customer might be a layman, an experienced professional, a skilled developer, or a witty administrator. It's the fact that majority of users do not read the user documentation until they use your product and something unexpected occurs.

Once you've identified your audience, start writing documents keeping them in your mind. Always write for your audience, not the developers. If the user document is complex and users fail to comprehend it, it will become difficult for them to use your software. Make sure that the entire content in the document is readable and the language is suitable to your target audience. Illustrate with related examples to better explain your concepts. Since it acts as the first-line customer support, don't let any stone unturned to deliver high quality, crisp, and easy-to-understand content.
Step 2: Educate yourself to know the product better
Since you're going to create documentation with the intent to guide the audience on how to use your software, it's essential for you to know everything about the product. So, test your product in every possible scenario that you can think of before kick-starting the process of creating user documentation. While testing the product take note of features or functions that are tricky. If it's tricky for you, then it'll probably be tricky for the users as well. Put notes in the steps while creating the document so that it can help users.
3. Focus on the target audience
The end-user documentation is meant for the audience that is supposed to use the product, and hence the tone must be kept accordingly. To connect better with readers and to make them more involved in the documentation, always use "you" while providing any information. It's essential to communicate directly to the user to make the right impact. Once you succeed in establishing direct communication with your customers, it will reinforce the message that the entire document is written solely for them.
4. Write intelligible instructions
The ultimate objective of user documentation is to guide users to accomplish their intended tasks. Therefore, instructions must be clear and brief. Tips given below can help you write explicit instructions:
If instructions involve more than one step, consider creating a numbered list.

Begin each step with an actionable word, like "Click," "Enter," "Select," etc., since it provides users with clear cues on the different actions to be taken under each step.

Don't use a system response as a step unless it's necessary.

Give complete information so that users can understand the concept clearly and accomplish the task efficiently.

Avoid providing extraneous information that is not necessary for the user to know.
The bottom line

A well-structured and comprehensive end-user documentation is crucial for any product as it acts as the first line customer support, helping users understand how to use your product. It can be used as a tool for customers to troubleshoot their issues instantly. Excellent user documentation remarkably reduces the time you spend explaining workflows, and the time users spend in order to find answers.
These reasons necessitate you to have a compelling user document. I hope the steps mentioned above will help you create great powerful user documentation for your customers.
Read More:
How to Build a Powerful Customer Service Knowledge Base
Things You Should Know About a Support Knowledge Base
Leveraging Knowledgebase Tool to Measure Customer Service ROI
Do you want a free Knowledge Base Software?
We have the #1 Knowledge Base Software for delightful self-service help center starting at $0