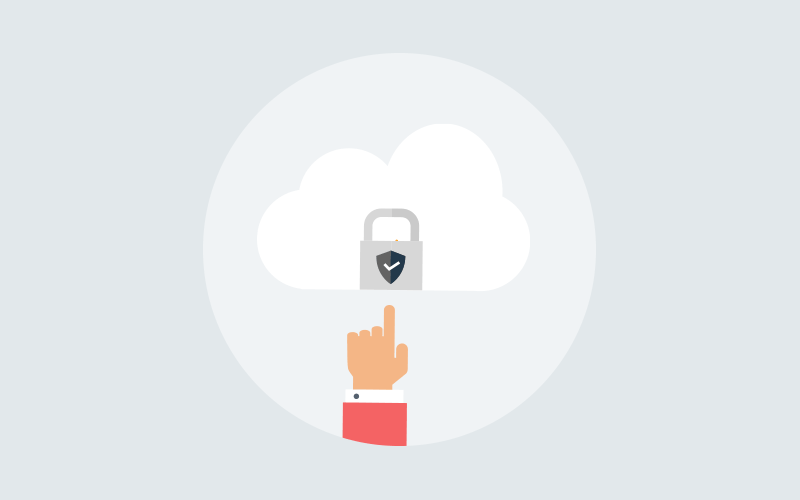 A knowledge management system is a resource that stores, organizes and channelizes data to improve employee efficiency and customer satisfaction in a firm. It prevents loss of time, wastage of intellectual resources and enhances organizational operations. A cloud based knowledge base software is a state of the art storage solution which helps companies achieve all that, but without incurring massive infrastructural costs and pressurizing organization's IT resources. A cloud based
Knowledge Base software
is easy to use and does not require extensive employee training or major assistance from IT professionals. Not just that, since it is an internet based application, data stored in knowledge base can be accessed from anywhere in the world using a unique ID.
Despite being better than conventional local server knowledge management softwares in a number of aspects, some organizations are apprehensive about using cloud based softwares. Data security is an issue of concern for all web based applications including cloud based knowledgebase softwares.

Is cloud based knowledge base software secure for data storage?
Good knowledge base softwares are absolutely safe for data storage. They use sophisticated technologies to guard the data from leakage and theft. The data stored in cloud based knowledge base are only accessible through secure ID and passwords.
Cloud based knowledgebase work as web servers, therefore there is no physical storage space for the data. In this setting, there is no threat of physical theft of data. The data is not accessible from a particular physical space but anywhere in the world, only using a secure ID.
Data transfer is also very secure in good cloud based knowledge softwares. The data in transit is twisted in undecipherable encryptions. Decoding this encrypted data is extremely difficult, hence is unsusceptible to theft.
What should you look for when choosing a secure cloud based knowledgebase?
Cloud based knowledgebase softwares are extremely efficient, convenient to use and cost effective. If you are looking for a good cloud based knowledge base software but are concerned about the data protection technologies, then you should look for the following things:
1. Certifications
Certifications are provided to data centres that adhere to security norms and protocols established in the industry. A cloud based knowledge base protected in a certified data center is secure from data theft and leakage. When choosing a knowledgebase ensure that the company's data center has required certifications.
2. Secured storage space
Good knowledge base softwares save data in professionally secured storage spaces. When choosing a cloud based knowledge management software, research and enquire about their storage space, where they are going to store your data. Always use a virtual private network(VPN) while accessing a secured & encrypted data on cloud storage, this will help you to avoid unauthorized access!
3. Encryptions
Knowledgebase softwares encrypt client's data to secure them from theft. Advanced encryption technologies used by cloud based knowledgebase softwares can protect data from hackers. When searching for a knowledge base software ensure that it should have strong encryption features.
Some measures you can take to secure data in a cloud based knowledgebase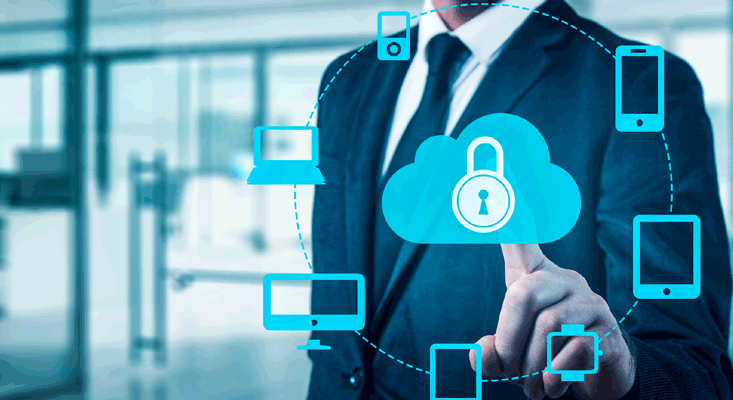 Data is always prone to hacking. Even after having the best and the most secure knowledge base software, it is important to take preventive measures to safeguard your data. Here are some practices that can help to avoid your data from getting hacked:
1. Create back ups
Creating back ups for your data is a good practice. Hypothetically, even if a hacker is able to get through your data and steal it, you would not have to worry too much, you can use your backup data. Ransomware attacks do happen in which hackers break into the the data storage, encrypt the data and demand ransom to decrypt it. But if you have backup for your data, you wouldn't have to be afraid of such attacks.
2. Create small information sets
Encrypting and decrypting data is a tedious and a time consuming process, especially if data stored in big sets. Therefore sophisticated encryption technologies generally can not be used on big sets of data, making them vulnerable to theft. Strong encryption technology can be used only on small sets of data, so storing data in small information sets is a good practice to safeguard data from getting hacked.
3. Avail only required options
Different knowledge base softwares have different set of features. But when availing those features, be careful, only choose the options that you really need. Do not avail unnecessary options, because when you do that you give hackers more ways to infiltrate into your database. So use only those knowledgebase features that will really help your operational processes. There is no point putting your data to risk for features that you don't really require.
4. Organize your data
Data that is efficiently organized is difficult to steal than unorganized data. Organized data can be protected and encrypted better and therefore is not as vulnerable to hacking as unorganized data. So to keep your data secure in a knowledge base by creating proper folders and templates in an organized fashion. It will also make fetching the data much easier and less time consuming in general.
Cloud based knowledge base has come a long way in combating the security concerns like data theft and leakage.This technology is going to develop further with more superior solutions for data security. Once all the challenges related to data safety are eliminated completely, cloud based applications will spread to many other streams. Cloud based applications are the future, they offer multiple benefits, drastically slash infrastructural costs and are going to offer much more in the road ahead.
Do you want a free Knowledge Base Software?
We have the #1 Knowledge Base Software for delightful self-service help center starting at $0