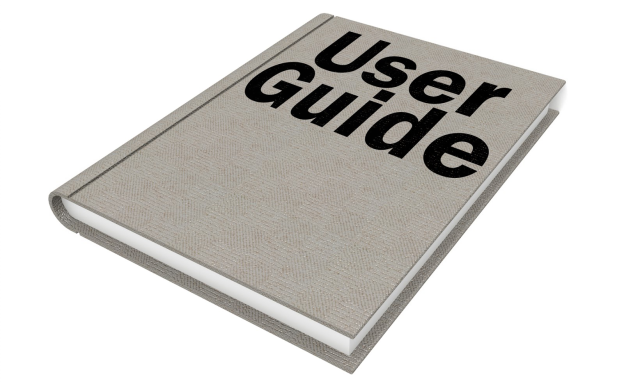 It's well established that releasing through user guides increases customer satisfaction with your products, in the same way, that consolidating your organization's internal wisdom into a central knowledge base improves new employee onboarding and on-the-job morale.
But have you considered that the development of high-quality user guides can be more than just a neat internal feature? In fact, these resources can be a powerful component of your company's marketing and branding positioning, as well.
The Rise of Content Marketing
Over the past several years, the digital advertising landscape has evolved from one grounded in "outbound" marketing, through which marketers pushed messages to consumers via paid banner ads and pop-ups, to an "inbound" approach, which relies on the dissemination of high-value content to attract users to a brand in a more natural way.
Inbound marketing, encompassing – but not limited to – the now-popular practice of content marketing, succeeds for a number of different reasons:
According to the

Interactive Advertising Bureau

, "26 percent of desktop users and 15 percent of mobile consumers use blockers to remove ads from publishers' websites." These numbers are expected to grow, posing a major threat to internet advertisers who rely on blockable ads.

Data from

Hubspot

suggests that "content marketing costs 62 percent less than traditional marketing and generates about 3 times as many leads."

The

Custom Content Council

reports that "61 % of consumers say they feel better about and are more likely to buy from, a company that delivers custom content."
On the surface, the equation is simple: producing quality content attracts readers who need the information you've shared. These readers form positive mental associations with your brand – which may result in immediate or eventual sales – in addition to sharing your helpful content with others who may also purchase down the line.
Of course, that's a simplified explanation. Executing inbound marketing effectively is much more complex in practice. The good news, however, is that the skills you've developed in creating internal documentation can be put to use developing user guide content that will form and affirm your company's position as a market leader in your space.
What Do High-Quality User Guides Look Like?
The easiest way to understand what effective inbound and content marketing through the development of user guides looks like is to see an example. Take, for instance, the "Facebook Advertising for Ecommerce Entrepreneurs" guide produced by e-commerce platform Shopify: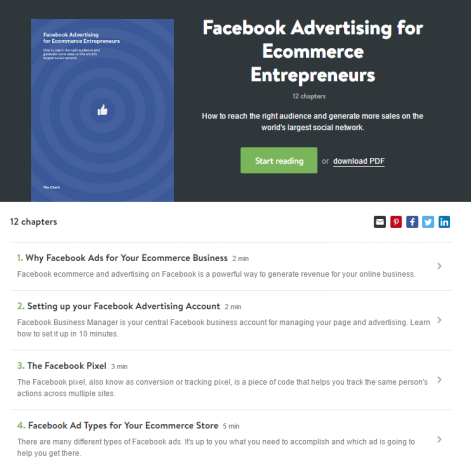 The guide is broken into 12 chapters, each of which provides a data-backed explanation for the sub-topics identified as themes within the overarching subject: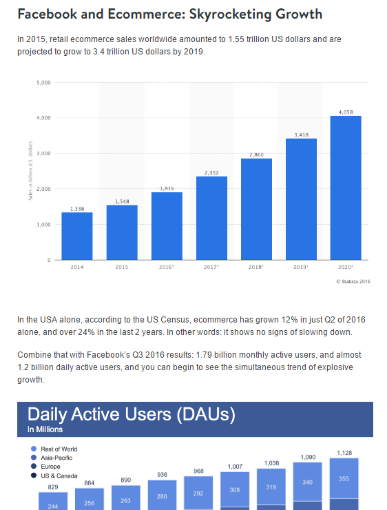 Shopify's guide serves several essential purposes:
It gives platform users the education needed to expand their advertising campaigns, ideally improving the performance of their sites so that they're able to deepen their investment with Shopify.

It provides e-commerce sellers who are on the fence about choosing a platform a compelling reason to select Shopify. After all, if you were choosing between a handful of competitors, why wouldn't you select the one that appears most committed to your success?

From a technical standpoint, Shopify's Facebook guide provides the platform with substantial SEO keyword exposure and the kind of industry-leading content Google has repeatedly said it intends to

prioritize in the organic search results

.
High-value user guides like these are increasingly being used online to provide competitive differentiation benefits to motivated brands. For another example, take "The Complete Guide to Building Your Personal Brand," published on the Quicksprout blog by authors Neil Patel and Aaron Agius: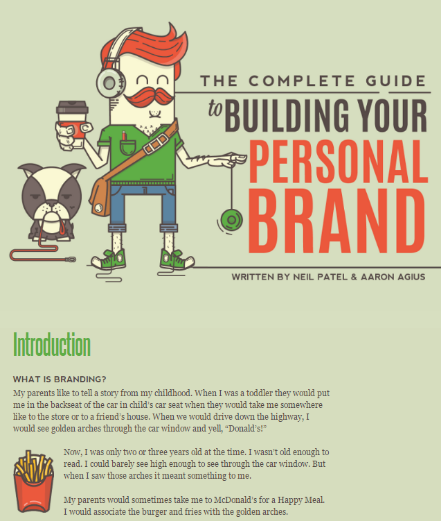 Clocking in at more than 30,000 words, the guide is broken into eight well-designed chapters intended to delight viewers as they learn more on the given topic.
Guides like these exist in many industries, and examples are easy to come by with a simple Google search for "ultimate guide + [your industry]." Hopefully, though, the two samples above show you what's possible when you use high-quality user guides as a part of your company's consumer-facing branding initiatives.
How to Get Started
When creating user guides for the purposes of internal documentation, your goal is simple: provide all the information needed for customers to use your product or service effectively. Utilizing user tutorials and other helpful content in your marketing campaigns follows a similar approach.
Begin with user pain points
Creating a user guide for marketing purposes can require a significant investment, both in terms of the time required to compile the information and any other resources that need to be put into designing and publishing the finished document.
For this reason, it's critical that you ensure – from the start – that the user guide you're creating is a subject your audience actually cares about. Find these subjects by brainstorming pain points within your audience and identifying the kinds of resources they need to remedy them.
In Shopify's case, it's easy to conclude that e-commerce sellers could benefit from paid Facebook advertising, but might not be sure how to approach the strategy effectively. A chapter-by-chapter breakdown, therefore, could allay the very real fear merchants have of spending their advertising dollars on campaigns that won't convert.
Create a "skyscraper" resource
Once you've identified pain points within your audience, try to gain an understanding of how others addressing the topic have covered it. Browsing competitors' websites and social profiles, Googling search queries related to your chosen pain points or using a tool like Buzzsumo to discover top-performing content pieces in your field can help.
As you evaluate each piece of content you encounter, try to determine what other questions your audience members might be left with after reading it. Are there subjects the author didn't cover in sufficient depth? Are there other angles that would be valuable to your audience to explore?
Identify these weaknesses and then create a high-quality user guide that goes above and beyond the resources that already exist (a technique called the "Skyscraper Technique," as popularized by Brian Dean of the Backlinko blog).
Promote your content
Finally, once your new marketing assets are complete, promote your guides to your audience. According to Social Triggers blog founder Derek Halpern, content marketers should spend 20 percent of their time on content creation and 80 percent of their time on promotion. Possible strategies include:
Prominently featuring your new user guides on your website

Sending them out to email newsletter subscribers

Posting links to them on social media

Paying for social media and retargeting ads to get them in front of audience members

Referencing them in any other assets you create, including blog posts, other high-quality user guides, and other resources
If this sounds like a lot of work, that's because it is. Worldometers estimates that more than 2.5 million blog posts are written each day, so you need something truly valuable to stand out. However, the skills you've already developed creating internal user guides and documentation will make it far easier for you to get started using similar assets for marketing purposes.
Give it a try today, and watch your brand's presence online soar.
Do you want a free Knowledge Base Software?
We have the #1 Knowledge Base Software for delightful self-service help center starting at $0