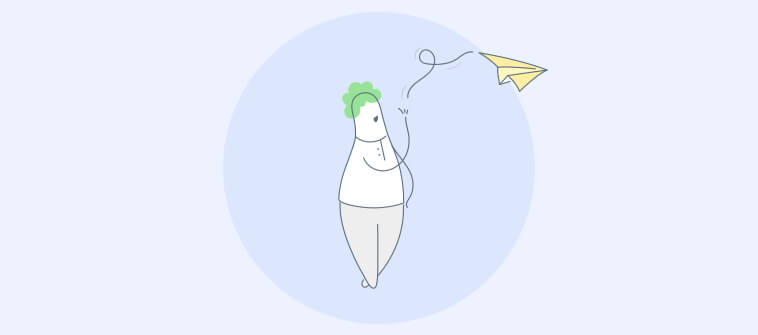 "Power comes not from knowledge kept, but from the knowledge shared." - Bill Gates
Coming straight from the horse's mouth, from someone who is looked up to, by business magnates, industrialists, entrepreneurs, and even the general public from across the globe, this quote ought to be true.
Knowledge is power, but we forget that there is a catch to this concept. Knowledge, when hoarded, can do no good. It's only when it's shared with the right people that knowledge multiplies itself and gives the desired benefits.
According to Forrester - "A culture of sharing creates better products and helps companies be more successful innovators. Simply said: to innovate, knowledge from various departments needs to come together, irrespective of role or rank."
Well, now we know the importance of knowledge sharing in the workplace. It helps employees connect, innovate, experiment, and grow. And for this to happen, a culture of knowledge sharing has to penetrate across your organization, trickling down to each employee, no matter how big or small a role he or she plays in your business.
The Side Effects of Knowledge Hoarding
If a company's culture discourages knowledge sharing or underestimates its impact, it slowly brings down the growth curve.
Imagine a scenario where an employee at a managerial or consultant level, who is supposedly the go-to person on a particular subject matter, decides to resign from his role. The company will suddenly find itself at a complete loss as the knowledge this employee has, was never shared with others.
So, when he leaves the organization, the knowledge he has acquired over the years leaves with him. This means you will have to invest in training another employee or hiring a new one who has substantial experience or in-depth knowledge of that particular subject.
Besides increasing your expenses, this situation also affects various projects where that employee was actively involved.
All in all, it is a terrible situation. If only in everything the employee was involved, the knowledge and expertise he has gained in your organization were recorded somewhere, that this situation could be avoided.
This also brings us to the question - What are the benefits of knowledge sharing for an organization. Let's find out.
Importance of Knowledge Sharing in the Workplace
Well, there are seemingly countless benefits of knowledge sharing. Here are some of the prominent ones.
1. Preserves Valuable Business Knowledge as Employees Retire, or Resign
Employees will keep coming and going, but this doesn't mean their knowledge has to go with them.
You cannot afford to lose all the valuable knowledge they have acquired throughout their course in your organization. This knowledge is crucial as it can help other teams make better decisions, and carry out projects without getting affected when an employee leaves.
Therefore, having a dedicated knowledge-sharing platform for employees is imperative. It encourages employees to share their ideas, experiences, and expertise on a particular subject that remains with the company forever.
So, not just your current employees, but also the new ones who have just joined, or the ones you will be hiring in the future, can leverage that knowledge to understand a process, carry out a task, or get prepped up for a project.
---
Did you know?
In a recent survey, one-third of firms rated their company's knowledge-sharing culture as five or below it, on a scale of 10.

---
2. Increases Employee Productivity That Improves Overall Performance
Most of the time, employees end up spending more time searching for information than doing some real work that hits their productivity to a large extent.
Readily available information is an asset in itself, largely because it helps employees carry out their tasks with efficiency and utmost ease. They don't have to go from pillar to post to get that important data they need for a project, or client details, or a PPT that was made by a manager to close a previous deal.
Making critical information instantly and easily available boosts the productivity of employees, enabling them to put their best foot forward, and complete the task at hand on time.
---
Did you know?
Employees spend 19% of their average workweek searching for information and 28% in reading and answering emails.
---
3. Reduces the Likelihood of Expensive Errors
Duplication of work and working with the wrong information increases the chances of employees making mistakes that might cost you a bomb.
This can be avoided when you have a knowledge-sharing culture in your organization.
For instance, if a team shares its experience related to a particular project right from the way it was delivered, the members involved in it, the challenges it faced, the problems it encountered, etc., it will serve as a guiding light for other teams.
Various other departments will be able to refer to this information and prepare themselves for similar challenges that might arise in their respective projects.
Suppose this information wasn't available, then what would happen? Teams will continue making similar mistakes, brainstorming on solutions, spending time on correcting errors - and all of this will have an impact on their productivity and final deliverables.
---
Did you know?
Intel found that 60% of the problems it was facing while trying to improve its product line, were already addressed by a different team. If this information was recorded, it could have saved the firm a lot of time and effort.
---
4. Enhances Employee Engagement in the Workplace
How to keep your employees engaged and invested in your organization? By assuring them that they are an integral part of your firm and the knowledge, they possess matters to your business.
A full-fledged knowledge sharing system encourages employees at all levels - executives to managers, new hires as well as already existing employees, to share valuable information that they have gained in the course of their career.
This also helps them build their reputation in your firm and boost their confidence. Increased employee engagement is instrumental in making your employees feel good about themselves and retaining them for a long time. Knowledge sharing has a major role to play in this.

---
Did you know?
18% of employees are disengaged, and 67% are not engaged at all in the workplace, and the consequence is a loss of $7 trillion.
Let's now see what the World Bank has to say about knowledge sharing:
According to a study carried out by Steffen Soulejman Janus, Program Manager, The World Bank:
Knowledge sharing should add value and fit in seamlessly.

Knowledge-sharing initiatives will not gain a foothold in an organization's daily operations unless staff members are trained to participate and benefit from knowledge sharing.

Knowledge sharing and learning must become everyone's business. Only if everyone in the organization sees themselves as both a source and recipient of knowledge will the culture take root and the organization benefit.
---
Enough about the what and the why, let's now talk about the how part, and understand the methods that can help you create a knowledge-sharing culture.
How to Cultivate a Knowledge-Sharing Culture
1. Revamp Your Office Interiors
Your office should be warm enough for employees to feel welcomed and comfortable at work. Too bright wall colors can be distracting, while too light colors can be demotivating.
No conference rooms, or casual hangout places for after lunch discussions is a sign that your organization doesn't take knowledge-sharing seriously.
Physical space has a significant role to play when it comes to building a culture of collaboration and knowledge sharing.
No one will want to be in a place that's dull and drab, lifeless, and out of sorts, so focus on refurbishing your office space in case it's not up to the mark, or lacks dedicated conference rooms, chit-chat stations for those End of Day discussions, coffee points, and more.
Also, ensure that you have beautiful, motivational wall hangings or artwork in your office. It keeps the environment positive.
2. Conduct off-Site Events
Some of the significant business decisions are taken in stress-free environments, when employees have the time to think, converse, brainstorm, and come up with the best ideas.
Organizing off-site events is a wonderful way to achieve three goals with a single arrow:
Bringing teams closer

Providing avenues for knowledge-sharing

Keeping the work environment light and motivated
Off-site doesn't mean you have to venture out of the city every two months. A meeting at a newly-launched cafe, or a picnic during the weekend, is also a form of off-site.
The idea is simply to change the usual office setting and bring in something fresh so as to keep your employees driven and promote collaboration among different divisions.
3. Embrace an Employee-First Approach
Employees form the foundation of any organization, so any policy you make should revolve around them. Your approach should be - "Of the Employees, By the Employees, For the Employees." When this happens, building a knowledge-sharing culture will be easier.
Give your employees an environment wherein they can speak out and share their opinions, ask for help, contribute to various projects, and participate in activities. This will ultimately lead to a work culture where knowledge is constantly shared at the individual as well as team level.
Encourage all your departments to keep their doors open for sharing feedback, requesting participation, and keeping one another abreast of the latest happenings in their respective functions.
4. Encourage Frequent Storytelling
Great leaders are good storytellers. It's the stories they tell that moves people and gets them the nod of approval from their peers and the respect of their juniors.
In an organization, people at the top management must be good storytellers and must encourage the habit among juniors.
This is necessary not just because the knowledge, when shared as a story, is more interesting but because a story makes the mundane more memorable and long speeches about ROI worth listening to.
It's not just training manuals or courses that help employees learn new skills. It's also the stories employees share that makes them smarter, motivated, and more productive individuals.
5. Maintain Transparency in Communication
To promote knowledge sharing, the first thing you should focus on is keeping corporate communication clear and transparent. The top management should lead by example and keep everything out in the open when communicating with executives.
Nobody likes an environment where certain employees have more knowledge about the company, while others don't.
While it may be impractical or even impossible to share sensitive information with all employees, what matters is that there is a sense of implicit trust between employees and management.
For instance, company-related news such as a firm's goals for the year/quarter, the profits/losses, hiring of new employees, internal promotion of employees, acquisitions or mergers, and other relevant news should be shared in an intra-company forum.
Even if it's a simple email, then all departments and relevant people should be cc'd to promote an open culture of communication.
Role of Technology in Knowledge-Sharing
Creating strategies, having discussions, crafting policies - all of this is fine, but how do you put them to action?
Without technology, it's not only challenging but also quite draining to bring all your employees together and ask them to share knowledge. It is impractical, too, for the simple reason that we are in the midst of an era that runs on technology.
Imagining life without technology seems unreasonable today, so it's only natural for employees to get swayed from their roles and participate in rather temporary knowledge-sharing initiatives.
The initiatives you take to increase knowledge sharing do play a significant role, but do they guarantee to embed the culture across all divisions of your organization?
This is where technology comes to fore.
It supports all your initiatives and makes knowledge-sharing a part of your work culture.
A tool like knowledge base software can be of tremendous help here. Why, you ask?
It's because the best knowledge base tools can help you:
Create a company-wide internal knowledge base, wiki, or help site

Bring all your business knowledge on a centralized platform

Facilitate anytime, anywhere access to knowledge

Enable employees to provide feedback on knowledge base articles

Import all your existing documents that are highly valuable, right into your knowledge base

Induct new employees smoothly into the organization

Identify what your employees are finding useful, and which articles are not providing any value to employees

Keep your workforce abreast of the latest happenings, company policies, products, clients, and much more

Prevent knowledge loss in case of employees leaving your organization

Encourage employees to provide suggestions, and come up with ideas to add more meaningful content to the knowledge base
How Can a Knowledge Base Help You Create a Knowledge-Sharing Culture Amidst COVID-19 Crisis
We all are aware of how Covid-19 has brought the world to its knees. The situation across the globe is tense, with businesses, and by that extension, the world economy suffering huge losses.
So how do you act in such times? What do you do to keep your business intact, be resilient, and keep your workforce closer together?
As more and more businesses have shifted to a remote working system, knowledge-sharing can be challenging. You will need an online knowledge-sharing mechanism to keep the momentum rolling.
A knowledge base tool can certainly help you here. It enables you to create an online knowledge base, internal wiki, or help site, where you can store all your business information.
Your employees, no matter where they are, can access this platform on their mobile devices, laptops, as well as tablets. This keeps their productivity intact and helps them perform better at work.
Quick Recap
The way of achieving an environment of knowledge-sharing can vary from one organization to another, and similarly, the results can also be very different.
The secret to keeping things right is by taking every step possible to become an employee-centric, knowledge-oriented organization.
When you consider employees as the heart of your organization, it won't be difficult for you to create a knowledge-sharing culture that exudes nothing but positivity.
Go through the benefits of knowledge sharing and treat the above-given tips and tricks as your launching pad to bring your employees closer and value their participation and contribution.
Do you want a free Knowledge Base Software?
We have the #1 Knowledge Base Software for delightful self-service help center starting at $0