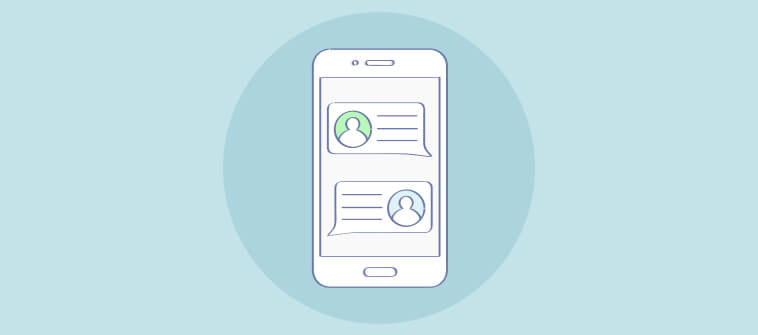 The main role of customer service and support teams is to keep customers satisfied. But, as they focus on delighting customers, companies need to ensure that these teams are happy and energetic enough to do their jobs effectively and confidently.
Often, businesses focus more on improving customer satisfaction while paying little attention to employee satisfaction. The reality is that both of them are dependent on each other. Overlooking the former or the latter can play negatively against a company.
The question of ignoring customer satisfaction doesn't arise as most companies craft their strategies and channel all their efforts around achieving the same. It's the employees' interests that are usually kept on the backburner.
Happy employees serve customers better, while unmotivated employees lack the enthusiasm to give their best at work.
Statistics show that happy employees are 31% more productive and are three times more creative than unhappy ones. This is a testament to the fact that when employees are content and satisfied, it reflects in their work as well.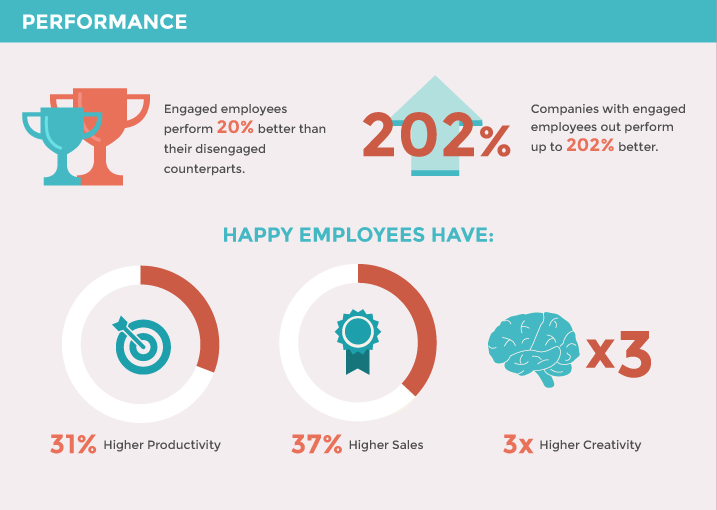 Businesses that focus on micromanaging the customer service function to reduce costs, increase customer satisfaction, and optimize service processes tend to overlook something major – employee satisfaction.
How to bridge this gap and make sure that employees' interests are not ignored?
This is where in-house customer support comes to the forefront. While customer-facing teams serve your customers, your company should focus on these teams by giving them everything they need to deliver optimal performance.
Internal customer service is something that should interest any business that wants to:
Improve its operations in a way that makes it more focused on customers

Increase interdepartmental collaboration and learning

Give employees an opportunity to contribute knowledge
In this article, we take you through –
In-house customer service in detail

Internal customer service best practices
What is Internal Customer Service?
Internal customer service revolves around the services you provide to your employees. Where do your employees go when they have an issue? They reach out to your in-house customer service team.
It involves placing employees at the heart of a company's operations, ensuring that they are able to work smoothly. One excellent example of internal customer service the IT desk of a firm that deals with the technical issues employees face.
Often, this desk has a dedicated team that understands and evaluates the problems reported by employees and accordingly provides solutions, ensuring that their work is not interrupted.
Importance of Internal Customer Service
Internal customer service plays a critical role in enhancing the productivity of the workforce. Internal service teams are tasked with the responsibility of reducing the time employees spend in resolving issues so that they can put their entire focus on carrying out their respective roles efficiently.
Internal customer service ensures that employees have everything they require to achieve their goals. So when your employees are in a better state of mind, they are bound to serve your customers effectively, which ultimately results in increased customer satisfaction.
Case Study – HCL's Employees First, Customers Second Strategy
One company that has managed to integrate internal customer service is HCL Technologies. This Indian firm has become one of the most profitable and fastest-growing companies in the world by following the principle – Employees First, Customers Second. In an article published on Forbes, HCL Technologies CEO Vineet Nayar explains what this principle is all about.
"The idea came from observing our company closely. We create value in one very specific place: the interface between our HCL employees and our customers. We call this the "value zone." Every employee who works in the value zone is capable of creating more or less value. The whole intent of Employees First is to do everything we can to enable those employees to create the most possible value," he says.
This approach creates room for improved employee engagement – where people, irrespective of the job they do, can remain alert and feel driven and passionate about everything they do.
A Glance at Internal Customer Service Best Practices
1. Create an Internal Knowledge Base
Just how customers prefer to resolve issues by themselves, employees are also likely to opt for the self-help approach to find solutions to their problems. To empower the workforce to do this effectively, the best way is to build an internal knowledge base.

Creating an internal knowledge base facilitates easy access to knowledge, enabling employees to get the required help anytime and from anywhere they want.
As an information repository, a company-wide knowledge base also serves as a resource for continuous training of current staff and orientation of new employees joining the company. When creating an internal knowledge base, companies should:
Ensure that the knowledge base contains information that is relevant for employees, thus empowering them to perform better

Ensure that the knowledge base is accessible and searchable. Its content should be simplified and categorized appropriately for easy navigation. The search function should also work efficiently to facilitate quick retrieval of information

Present information in different formats – text, images as well as videos to help employees understand the content in a better way.
2. Train Employees on How to Fix Recurring Problems
In most cases, internal service teams comprise employees who are experts in the roles they hold within a company. Companies can tap their skills to provide their workforce with basic skills and help them troubleshoot problems on their own.
One way of doing this is by encouraging internal customer support teams to explain to employees how the issues occur and how they can fix them if they keep recurring.
Internal service teams can do this every time they are done resolving an issue. This is important because most internal problems are a result of user error, and educating staff to fix them can go a long way in preventing their recurrence.
This practice does not just ensure that employee issues are resolved; it also empowers employees to solve the problem on their own if they face it again in the future.
3. Manage Employee Expectations
In-house service teams should manage the expectations of employees in the same way customer service representatives set expectations for customers. For instance, the service team should give employees a clear picture of the time required to address their concerns, the intensity of the issue, and when they can expect a solution.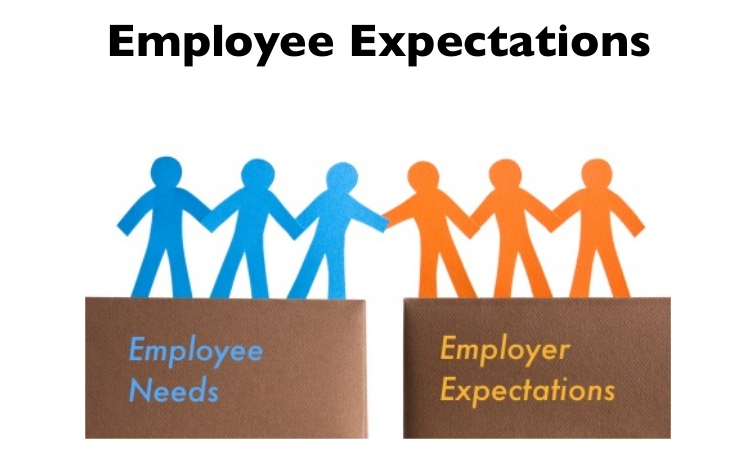 Though there are times when those timelines or responses will not be ideal, the internal service staff must be transparent with employees as it allows the latter to schedule their workflows appropriately.
4. Have a Service Desk Schedule for Each Day
Internal customer support staff should prepare and share their daily schedules with employees. Such a schedule gives employees clarity over when they can reach out to the desk and which time they should ideally avoid. This avoids confusion and prevents meaningless interactions.
Take a hypothetical situation where a customer service operator faces an issue with his or her computer while dealing with a client. The work suddenly stops in between, so he or she will have to communicate a timeline of issue resolution to the customer.
An accurate timeline can be given if the schedule of the internal service team is available. No schedule means no accurate timeline, which might lead to customer frustration, negative reviews, or even churn.
5. Develop Service Standards for the Company
Companies that decide to set up internal customer service teams should develop standards to guide their operations. Ideally, the service standards should provide a framework for measuring the performance of the in-house service staff.
For instance, the standards should provide guidelines on metrics that would be used to track performance. Parameters such as average complaint handling time, average issue resolution time, busy hours, the hours when the work pressure is less, and the like can be used to monitor the performance of such teams.
This crucial information can help you spot the gaps existing in the process and take appropriate measures to mend the situation.
Firms can also use tools like survey maker to create surveys for analyzing how happy or satisfied employees are with the service staff. This can give them real insights into the performance of the internal service staff and take suitable actions to improve it.
Here's a short video on how you can create impressive surveys:

6. Showcase Employee Contributions
The success of an organization is a sum of contributions made by employees in different departments. Recognizing the contribution that each division makes towards the achievement of business goals is an excellent way of making employees feel that they are integral to the company.
One way to build a culture of internal customer service in the company is to showcase the work and achievements of different teams regularly. This enables the entire workforce to see the contribution they make towards the company's bottom line.
Most of the employees don't work directly with customers, and therefore they fail to realize the impact their work has on business goals or the linkage between their work and its impact on customers.
This is where employee empowerment comes to the fore, which can happen when the contributions and achievements of the workforce are put forward.
Some interesting ways to showcase employee contributions include:
Use customer case studies – though these are largely used for marketing, sharing these with employees can help them see how customers use a company's products or services. This gives them a holistic picture and helps them understand how they can contribute to creating better customer experiences.
Conduct company tours where employees visit different departments – Such tours give employees a better perspective of how different teams function.
Facilitate easy sharing of thoughts and opinions – Crediting the sources of ideas that are implemented is a great way of recognizing staff and encouraging others to share their thoughts as well.
7. Facilitate the Use of Different Communication Channels
The internal service team of a company should be within easy reach of employees. Ideally, in house support staff should have a phone number and email address through which employees can reach them.
However, just like external customer support that facilitates customers with multiple communication channels, internal support staff must accept queries from different channels that employees use – call, email, ticket, chat, etc.
To enhance internal customer experience, companies should consider providing additional communication channels such as live chat and social media. To ensure that no requests or queries fall through the cracks, organizations can adopt live chat and help desk ticketing system to manage employee requests and queries.
Let's see how both these systems can be of help to the in-house service staff:
1. Live Chat
Instant Help –

By adopting a live chat system, the internal service team can provide instant answers to employees' questions. In fact, they can analyze what employees are looking for and anticipate the questions they are going to ask.
Canned Responses – For repeated questions, the internal customer service team can create canned responses that are automatically shared with employees.
Real-Time Visitor Monitoring–

The solution helps the service staff monitor employees' search activities and get details such as the pages they are viewing. This helps the team understand the requirements of the employees and improve internal customer service.
Wondering how to add live chat to your website? Watch this video to find out:

2. Help Desk
Shared Inboxes –

Help desk helps internal service staff to manage customer requests from a single platform. Tickets can then be routed to relevant departments for fast resolution.
Canned Responses –

For similar queries, the staff can also create canned responses. This helps the in-house customer service team in providing quick answers to employees.
Smart Reports –

These help service staff in analyzing the performance of each member of the team. It gives an overall view of the online help desk, that helps the team in improving the internal customer service experience.
Setting up your help desk is super easy. Here's how you can do it in five minutes:

Serve Employees & Customers Better With Internal Customer Service
Internal customer service is increasingly becoming the norm as more companies realize the value that employees add to their success.
For businesses that embrace it, implementation of this concept provides an avenue for giving support to value-creating departments such as customer service and support. This enables customer-facing teams to do their jobs efficiently.
There are numerous things that businesses can do to make this happen, and we have highlighted seven of them above.
If your business has not adopted this approach, pick one of the internal customer service tips, and start implementing it. Keep adding to your list as you feel comfortable and notice the transformation that it will bring to your business with time.
Do you want a free Knowledge Base Software?
We have the #1 Knowledge Base Software for delightful self-service help center starting at $0