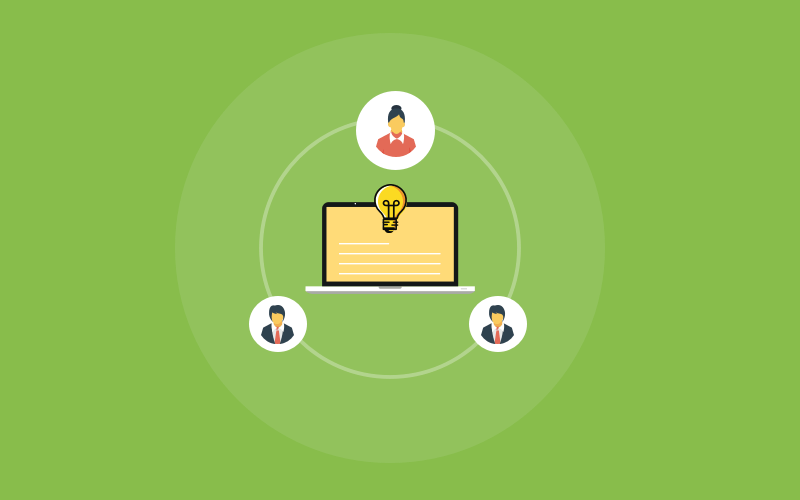 The technical support team in a company do not always get the love they deserve. Traditionally, most businesses either have a separate team or hire dedicated professionals who interact with the employees to offer technical support, whenever the need arises. While they are usually responsible for resolving the technical issues which arise internally, many times they have to interact with customers on behalf of the company to resolve their complaints.
But despite donning many hats, the lack of collaboration between the tech support professionals and other teams causes interdepartmental friction.
According to an article published in mycustomer.com, Gartner stated that about 80% of salesforce automation deployment don't bring any measurable ROI as sales personnel do not prefer using it due to the technical difficulties.
So, what should organizations do to improve the efficiency of IT teams and help them collaborate with other employees? In such a scenario, using an IT knowledge base can do wonders.
What Is an IT Knowledge Base?
An IT knowledge repository is used by businesses for the sole purpose of retaining information (related to technical support) internally and later distributing within the company itself.
An "IT support knowledge base" is a self-service knowledge repository that allows the internal staff to address the gap in their technical support functions and find answers to technical information without taking help from the IT team.
What Benefits Can Businesses Expect From an IT Knowledge Base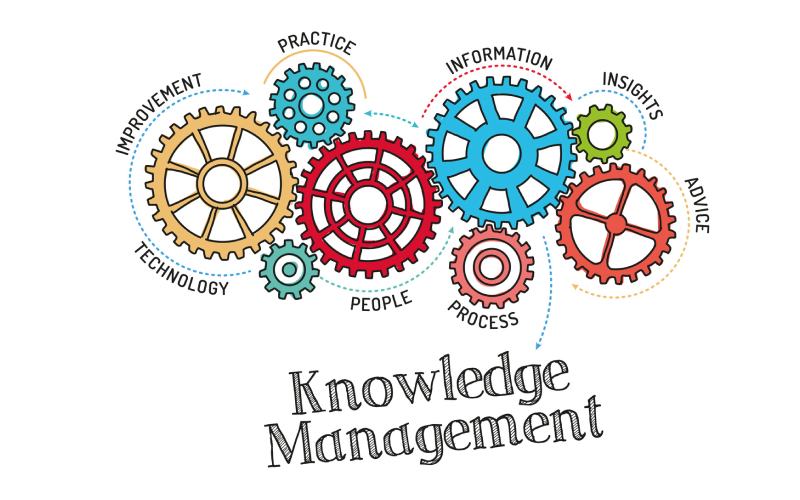 In today's information-driven world, it is important for businesses to identify opportunities that will help them derive maximum value from intellectual assets instead of the physical ones.
To maximize the profit from a company's intellectual assets, knowledge sharing is a must and improve collaboration. This statement holds true for the IT teams as well. With a dedicated IT knowledge bank, it will allow an organization to do one or more of the following:
Boost Productivity
Mckinsey said that employees spend about 20% of their time at work looking for information in inboxes, unorganized documents, etc.
This proves that when a business uses an IT knowledge repository, all of the technical information (such as "How to recover a forgotten password", "I accidentally deleted some files. Can I get them back?" "My computer is way too slow. Wat should I do?" etc) can be accessed in a centralized location which can be used whenever the need arises without taking help from the IT team.
It means no more searching your inbox combing through hundreds of emails for a single doc or even chasing down an IT personnel.
Improved Collaboration
An IT knowledge management platform with collaborative features, different team members can share their comment on documents. It means if your employees are remotely located, they can still collaborate on content, share their feedback and make their voice heard. It will allow employees to share real-time feedback and updates anytime, anywhere.
Stop Knowledge Loss
When a technical staff leaves your company, without a proper system in place to handle knowledge transfer, you risk losing valuable knowledge and ensure continuing operation/security of the company's infrastructure.
With an IT knowledge base in place, it will empower your technical staff to engage in knowledge sharing, thoroughly document every process they work on, the protocol they follow so that transferring tasks and information is a breeze. This is a great way to streamline operations and get rid of unnecessary processes.
Knowledge management approach works as it can result in improved efficiency and enhanced revenues in any business function. The use of a knowledge management software can be beneficial to bridge the communication divide between IT and other teams.
Steps to Follow When Building an IT Knowledge Base
As a business owner, it's not selfish if you want to curtail your support workload – because most of us do not want to rely on others to resolve our queries. For the employees, it can be frustrating to call IT to support team time and again when they hit a roadblock.
A cloud-based IT knowledge base gives the internal staff to fix the technical problems on their own. Comprising articles on instructions for wifi access, issues related to password protocols, obtaining software licenses etc will help employees to manage technical related tasks on their own.
Here are few best practices that can ensure the success of an IT knowledge base and help you document your knowledge in a way that makes sense-
Focus on simplicity and follow the "one article one question answered" rule
Use a specific knowledge base article template
The article titles should follow the same style everywhere. You can consider using short titles (in the form of questions).
The articles should be concise, to the point and supported by images, videos, PPTs to make it easy to understand.
Define jargon and terms or point users to a resource (like a glossary).
Bullets and numbered lists are easier to scan and reader-friendly.
Determine who will author content for the knowledge repository.
While it isn't possible to address all the concerns, it is best to create articles on those issues that are discussed often.
Use a knowledge management software that supports integration with other platforms like live chat, CRM, Google Analytics etc. This assumes importance because it will eliminate multiple logins.
Allow users to share feedback because it will help improve the content and make the overall user experience better.
Summing up
A good IT knowledge base is a must-have for all businesses, irrespective of size and industry vertical. It can proactively surface the most important content that matters to your employees and minimizes the workload of your IT team so that they can focus on resolving bigger issues.
Do you want a free Knowledge Base Software?
We have the #1 Knowledge Base Software for delightful self-service help center starting at $0