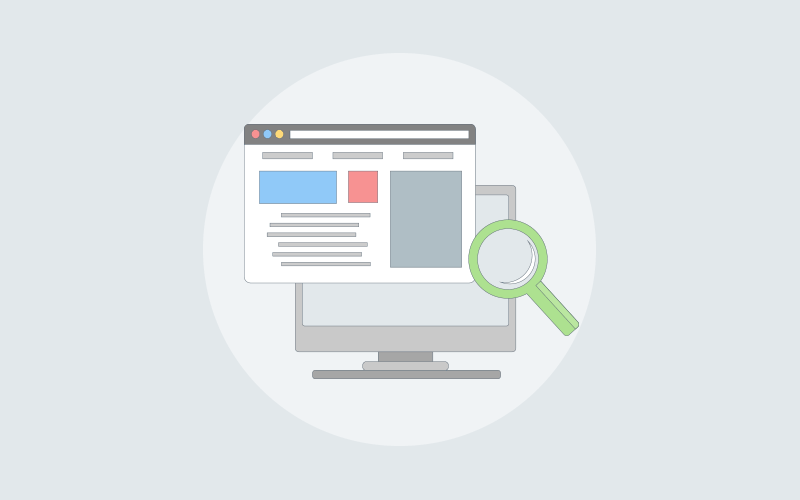 When done right, FAQ pages can do so much more than provide answers to your customers' common questions.
A well-written FAQ page gives you an opportunity to capitalize on potential customers' interest. It helps you alleviate their purchasing anxieties and increases the chances of them buying your product or services. A great FAQ page can also establish your brand's expertise, improve customer satisfaction, save your customer service team time, and boost SEO. Here's how to create an FAQ page that will help you convert.
Answer the Right Questions
The FAQ page needs to provide actual value to your customers. It's important to dial in on what's actually on their minds. Start by reviewing the questions that come through your customer support center and your customer service representatives' inboxes. See what customers are asking on social media. You can even ask engaged customers to share some of the questions that arose when they started using your product or service.
The key is to get inside customers' heads so you can address the anxieties they might have about purchasing your product or service and effectively alleviate those concerns. Startup Willow & Werth does a great job of this; McDonald's Canada is another example of an FAQ page built on a solid understanding of the customers' mindset.
Prioritize UX
Your FAQ page provides an opportunity to improve your brand image. A terrible design will have the opposite effect. Ensure a positive user experience by making navigation as easy as possible. You can do this in the following ways:
Group together questions by category
Provide the full list of questions at the top of the page so the list can be easily scanned
Link to the answer for each question
Utilize clear and simple language
Include links to relevant content elsewhere on your site
Make sure the page is aesthetically pleasing
Ensure the FAQ content can be found through your site's search box
Include images and videos content whenever possible
Together, all of these factors will provide a helpful and positive user experience.
Stay on Message
Many people reading the FAQ page will be new or potential customers, so the page may be one of their first introductions to your brand. That's why it's so important for the page to emphasize and reinforce your brand's core messaging. You can achieve this by:
Reiterating unique value adds for your products or services (without becoming too "salesy")
Making sure the design and tone of the FAQ page match the rest of your site
Using each question as an opportunity to provide a positive spin on the topic at hand and facilitate customers' engagement with your brand
Include Calls to Action
If you've played your cards right, your FAQ page will make customers feel even more inclined to buy your product or services than they were before landing on the page. So make it easy for them to follow through on that impulse. Include prominent links to your home page, contact page, and/or online shop (depending on your conversion goals) throughout the FAQ page to inspire customers to continue moving through the sales funnel.
Utilize Keywords
A powerful FAQ software provides several opportunities to optimize for SEO. Utilize keywords in the categories you create, optimize the question headers whenever possible, and include long-tail keywords in your answers. Just remember to keep your focus on value, not keyword stuffing.
Remember to Refresh
Once again for the readers in the back: If your FAQ page doesn't provide real value to its readers, it's much less likely to convert. That means outdated questions or inaccurate answers won't cut it. Review your FAQ page on a regular basis to ensure the information it contains is current, and update the page whenever you add new products or features to your inventory. Also, make sure the writing quality is up to snuff—grammar and spelling errors can be major turnoffs.
Read more: 5 FAQ Examples to Inspire Better Customer Support
A quality FAQ page is a lot like the digital equivalent of a salesclerk: It serves as the face of the company, helps customers address questions or confusions, and develops relationships between the brand and its customers. It also goes above and beyond in-person service by making itself available to customers 24/7 and boosting conversions without you paying a dime.
Do you want a free Knowledge Base Software?
We have the #1 Knowledge Base Software for delightful self-service help center starting at $0